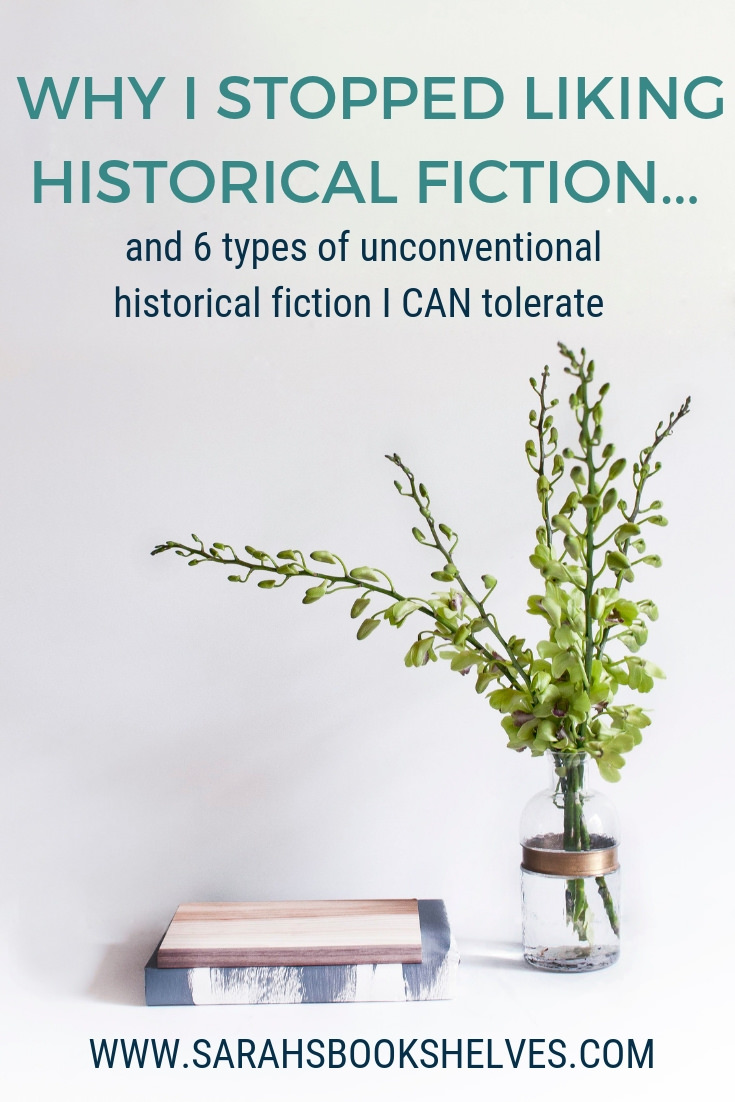 I used to LOVE historical fiction. In fact, just a few years ago, it was one of my favorite genres. But, things have changed over the past couple years. For the past three years, historical fiction as a percentage of my overall reading has decreased every single year (2015: 12%, 2016: 10%, 2017: 5%). And, so far this year, I've read only 4 historical fiction novels. I think I've gotten bored with historical fiction…and started to view the genre as perfect for my mother's generation, but not edgy enough for me.
But, it's not all bad news. I have really loved a few historical fiction novels lately…and they were all atypical of the genre. I've figured out that I can enjoy historical fiction these days as long as it's unconventional historical fiction.
What does unconventional historical fiction mean for me? I'm going to try to unpack that here.
Explore Modern/Still Relevant Themes
Though these books are set in the past, the themes they explore are still top of mind and being discussed today. The examples of this type of historical fiction that I've loved explore women's roles and identities, racism, and sexuality.
Successful Examples: 
Feature Strong Female Characters
I could also call this my badass lady category! And, these ladies' courage and accomplishments are all the more astounding given they occurred during a time when women weren't necessarily encouraged to attempt feats of greatness.
Successful Examples: 
Set During A Specific Event I'm Interested In
There are certain events I'm kind of a sucker for. The JFK assassination is one…especially if it involves conspiracy theories. Various disasters are another.
Successful Examples: 
Contain Simmering Tension
You can feel the tension, but it's a quiet, simmering tension. You know something bad is going to happen, you're just not sure what it will be or how it will go down.
Successful Examples: 
Based on Real People
There's something about fiction being based on real people that makes it all the more compelling. While reading these types of books, I'm questioning what details are real every single second. And, I always look forward to the "Afterward" where the author generally outlines what's true and where he/she took liberties for the sake of the story.
Successful Examples:
Have a Soap Opera Quality
Pure, unadulterated juiciness. 
Successful Examples:
How do you feel about historical fiction? What types of historical fiction work for you? Which types don't?
Support Sarah's Book Shelves on Patreon!
(and get personalized book recommendations and access to our private Facebook Group)