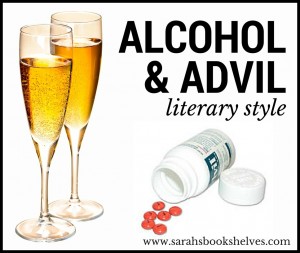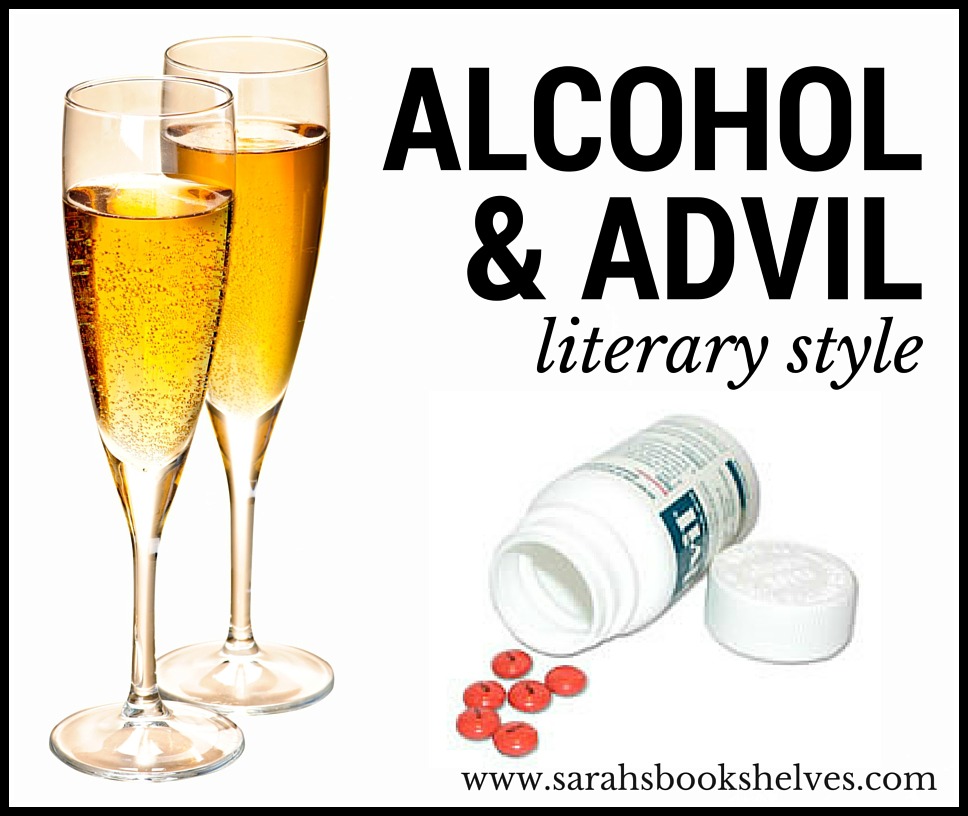 Welcome to the second installment of my new feature, Alcohol & Advil, where I pair a book likely to cause a "reading hangover" (i.e. the alcohol) with a recovery book (i.e. the Advil)!
For me, the "alcohol" is usually books that I either absolutely loved or books that punched me in the gut in an emotionally depleting way (and sometimes both!). 
The Alcohol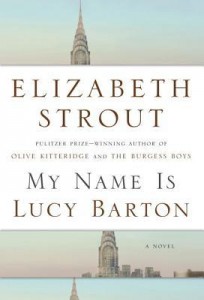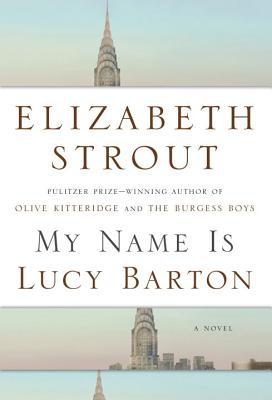 My Name is Lucy Barton by Elizabeth Strout
Fiction (Released January 5, 2016)
208 Pages
Bottom Line: Read it.
Affiliate Link: Buy from Amazon

Source: Publisher (Random House) via NetGalley
Plot Summary: During a long hospital stay, Lucy Barton has a heartfelt conversation with her mother spanning topics from her difficult childhood to gossip from her hometown to her marriage and motherhood.
My Thoughts: My Name is Lucy Barton was an unexpected winner for me…in the way I felt about it and what it was actually about. I expected a story focusing on Lucy's relationship with her mother, and it certainly covers this territory, but it felt much more about Lucy's own life: her childhood, what it was like to grow up poor and never quite fit in, and her adult life.
This is one of those books that has all the intangibles. I'm finding a love for otherwise quiet books whose suspense lies in revealing background information about characters in tiny drips and drabs…and My Name is Lucy Barton joined Did You Ever Have A Family in doing just that. The premise didn't grab me upon first glance, but the gorgeous writing and life lessons, particularly about marriage and motherhood, touched an emotional chord (no actual crying…but, I did tear up a few times).
Lonely was the first flavor I had tasted in my life, and it was always there, hidden inside the crevices of my mouth, reminding me.
My Name is Lucy Barton's gorgeously written hard truths give this quiet book power in a compact package…and it's going on my Great Books Under 300 Pages List.
The Advil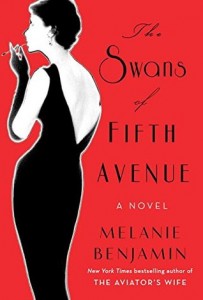 The Swans of Fifth Avenue by Melanie Benjamin
Historical Fiction (Release Date: January 26, 2016)
368 Pages
Bottom Line: Read it.
Affiliate Link: Pre-Order from Amazon

Source: Publisher (Delacorte Press) via NetGalley
Plot Summary: A novel (wink, wink) based on the friendship between author Truman Capote and his New York City socialite "swans" (i.e. Babe Paley, Slim Keith, Marella Agnelli, Gloria Guinness, etc) and his eventual betrayal of them via the short story, "La Cote Basque, 1965".
My Thoughts: The Swans of Fifth Avenue is one of those deliciously scandalous guilty pleasures…wealthy people behaving badly at its best…with the added bonuses of the right amount of depth and writing that strikes the perfect tone. While this book is technically fiction, the major events and timelines are real with dialogue, emotions, and details imagined by the author. 
Benjamin's dialogue is snappy and her social commentary is devastatingly biting. The whole time I was reading, I could just picture Truman curled up at these women's feet like a slinky cat, getting in their good graces before finally pouncing with claws out.
But, Babe, idealized and idolized, perpetually on the "Best Dressed" lists, always mentioned in columns that began, "The most beautiful women in New York," was not desired by her own husband. Oh, yes – coveted, perhaps. Prized. Displayed, like one of his Picassos. "Mr. and Mrs. William S. Paley," dazzling together at charity events, balls, highly sought-after at dinner parties. But Babe was not desired.
Beyond the salacious gossip, Benjamin explores friendship, marriage, loneliness, women's identity, and what lies beneath the mask. What was it like to be so heavily focused on your outward appearance and image (umm..exhausting?!)? How do these glamorous and celebrated women deal with the fact that their husbands view them as nothing more than "glamorous concierges"? How did these women, who rarely spoke the truth,  even to each other, end up divulging so many deep, dark secrets to Truman? And, did Truman intend to betray them from the beginning? The Swans of Fifth Avenue is perfect for fans of Dominick Dunne or Vanity Fair magazine, is going on my Biogossip list.