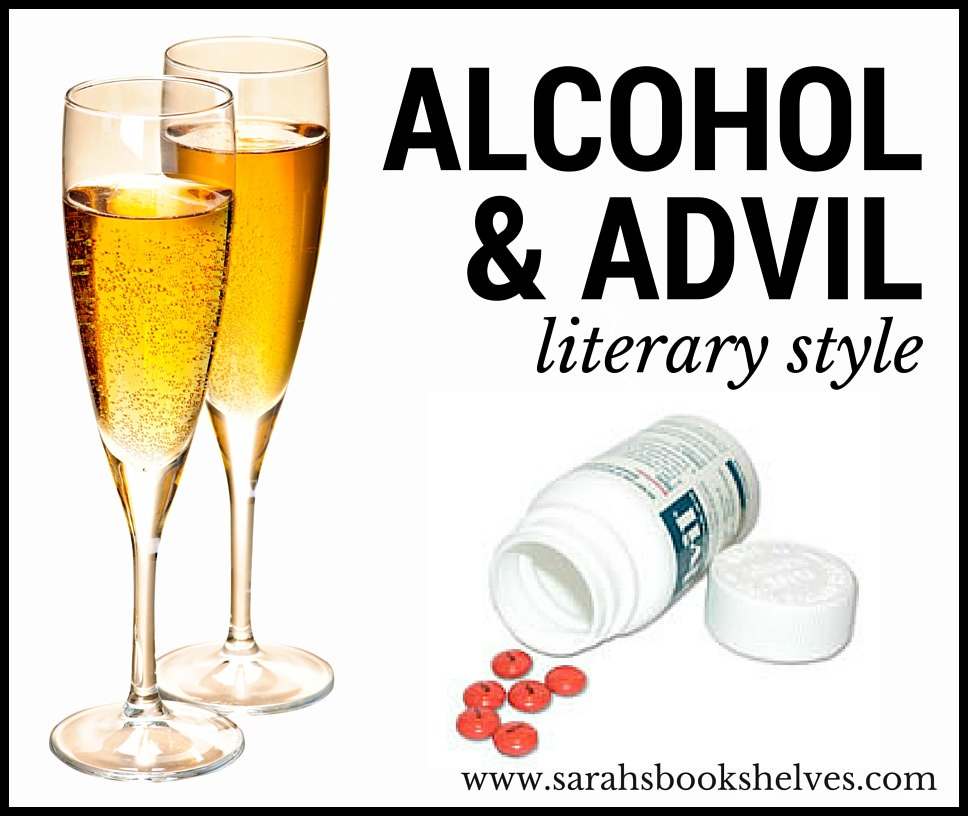 Welcome to Alcohol & Advil, where I pair a book likely to cause a "reading hangover" (i.e. the alcohol) with a recovery book (i.e. the Advil)! For me, the "alcohol" is usually a book that I either absolutely loved or one that punched me in the gut in an emotionally depleting way…and, in this case, it's both.
It's been awhile since I've done an Alcohol & Advil post, but these perfect pairings don't come along every day. Both of these books are pretty dark, but one is a total gut-punch, while the other is a quick and fairly easy read.
This post contains affiliate links (plus: here's your Amazon Smile-specific affiliate link
).
The Alcohol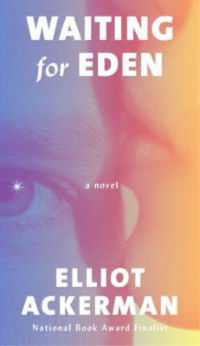 Waiting for Eden by Elliot Ackerman
Fiction – Literary (Release Date: September 25, 2018)
192 Pages
Affiliate Link: Buy from Amazon
Source: Purchased (Knopf)

Plot Summary: After Eden returns burned over every inch of his body and barely alive from his second deployment in the Iraq war, his wife (Mary) keeps vigil at his bedside waiting for him to die.
My Thoughts: Normally I roll my eyes when publishers exaggerate in their marketing descriptions, but this one was no exaggeration: "a breathtakingly spare and shattering new novel." Particularly the word shattering. That's exactly what this novel is (plus, gut-punching). It's rare to find an author that can tell such a powerful, immersive story in so few pages, but Ackerman (himself a Marine who served five tours of duty in Iraq and Afghanistan, where he received the Silver Star, the Bronze Star for Valor and the Purple Heart) did. The first chapter absolutely gutted me. I recovered a bit during the second chapter, only to be gutted again at the very end of it…and again and again. I kept making a noise that sounded something like "unh" (imagine an audible exhale along with that).
The story is narrated by Eden's comrade who was killed in the blast that injured Eden…he's waiting for him in the no-man's-land between the living and the dead. You hear the progression of Eden's post-combat journey juxtaposed with his life before that last deployment, which is complicated and messy. If you're the kind of reader who likes stories that make you acutely feel, Waiting for Eden is a must read. I give up on trying to do this book justice here…just read it.
Still, sitting at the burn center's main desk, alone, and on Christmas morning, she wondered about him. Even though he powered the relentless pounding of vital signs that surrounded her desk, she didn't know if you could call what was in that room a person. Not alive, not dead, what it was didn't have a name.
The Advil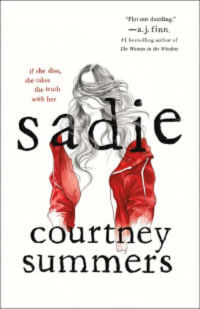 Sadie
by Courtney Summers
Young Adult (Released September 4, 2018)
311 Pages
Bottom Line: Read it.
Affiliate Link: Buy from Amazon
Source: Publisher (Wednesday Books)

Plot Summary: When Sadie's younger sister, Mattie, is found murdered in a field in their small, Colorado town, Sadie goes on the run to find her killer…as journalist West McCray puts together a Serial-esque podcast about the case.
My Thoughts: Y'all know I don't normally read YA, but the fact that Sadie is partially told through a Serial-esque podcast transcript really intrigued me. Plus, some trusted recommendation sources that also don't normally read a ton of YA liked it. It's getting a ton of buzz right now and I liked it, but I'm not on board with quite the level of hype it's getting. However, it was the perfect, easy read for me following Waiting for Eden.
I loved the podcast transcript sections of the story and really did feel like I was listening to an episode of Serial. However, I felt the YA-ness more in the sections narrated by Sadie as she's on the run. I like that Sadie's viewpoint was told and the subject matter is super dark, but I wish the writing of those sections had felt a little less like YA (I know…an unrealistic wish for a YA novel). Some people will be extremely frustrated with the ending, but I really liked it. It's realistic and definitely not typical of a YA novel. Despite some flaws, Sadie was the right read for the right time for me and I appreciated the podcast transcript format!
I'm going to kill a man. I'm going to steal the light from his eyes. I want to watch it go out. You aren't supposed to answer violence with more violence but sometimes I think violence is the only answer.
What's the last book that gave you a reading hangover?