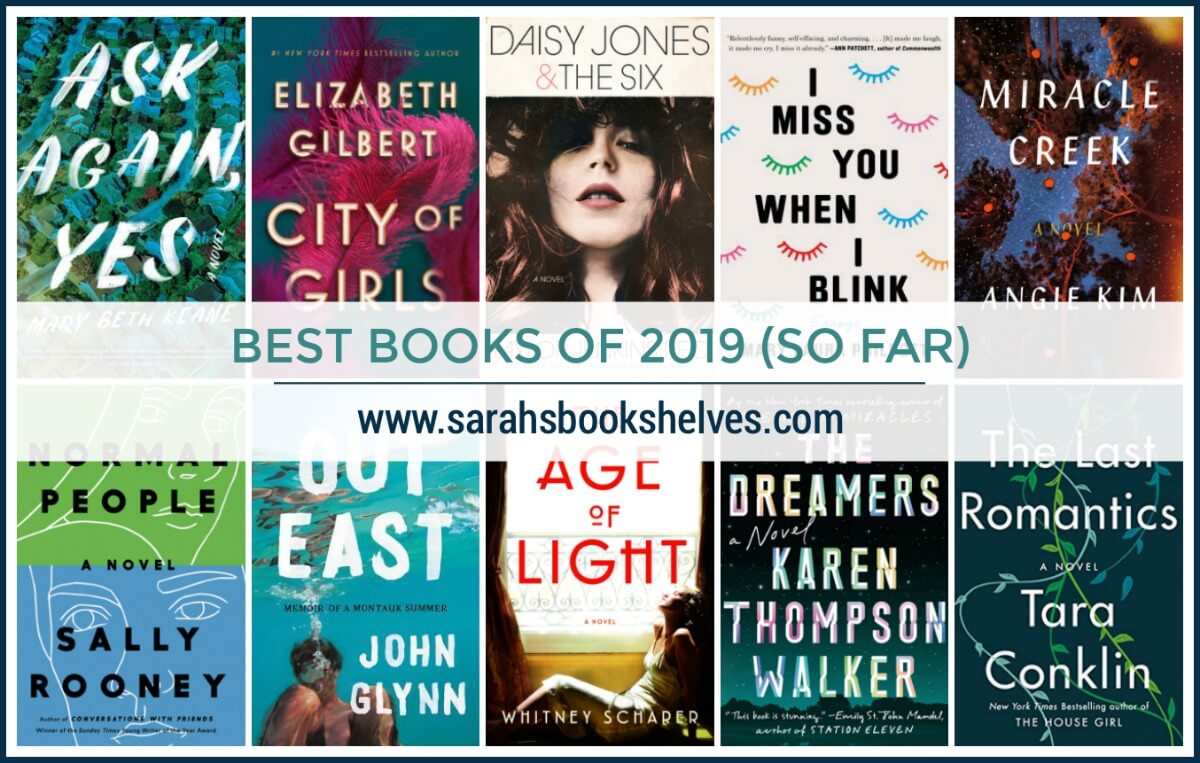 2019 is shaping up to be an excellent reading year so far! I've read 43 books and liked 84% of the books I read. My average star rating is 3.95 (although, this is skewed high because y'all know I don't finish many books I don't like) and I've already read seven 5 star books this year (compared to 8 for the entirety of 2018!).
For the past two years, 50-60% of the books on my June Best Books of the Year So Far lists (2018, 2017) ended up on my overall favorite books of the year lists (2018, 2017). And, I'd be shocked if at least half of the books on this list don't stand up at year end!
This post contains affiliate links (plus: here's your Amazon Smile-specific affiliate link
), through which I make a small commission when you make a purchase (at no cost to you!).
My Best Books of 2019 So Far
Ask Again, Yes
by Mary Beth Keane (my review)
A compulsively readable family drama…
City of Girls 
by Elizabeth Gilbert (my review)
The historical fiction that won me over despite the fact that I'm not into the NYC theater scene…
Daisy Jones & the Six
by Taylor Jenkins Reid (my review)
My current #1 book of 2019…
I Miss You When I Blink
by Mary Laura Philpott (my review)
The 2019 book I relate to most…
Miracle Creek by Angie Kim (my review)
The courtroom drama that's so much more than a courtroom drama…
Normal People
by Sally Rooney (my review)
An intimate love and coming of age story that won't be for everyone…
Out East
by John Glynn (my review)
The memoir you think will be a ton of surface-level partying, but is actually heartfelt and emotional…
The Age of Light
 by Whitney Scharer (my review)
An epic historical love affair based on real life people…
The Dreamers by Karen Thompson Walker (my review)
A slightly dystopian novel about fear, hysteria, isolation, and human behavior in the face of those things when a mysterious disease breaks out in a small, California college town…
The Last Romantics
 by Tara Conklin (my review)
Another character-driven family drama I couldn't put down…
What are your favorite books so far this year?
Pin this post…