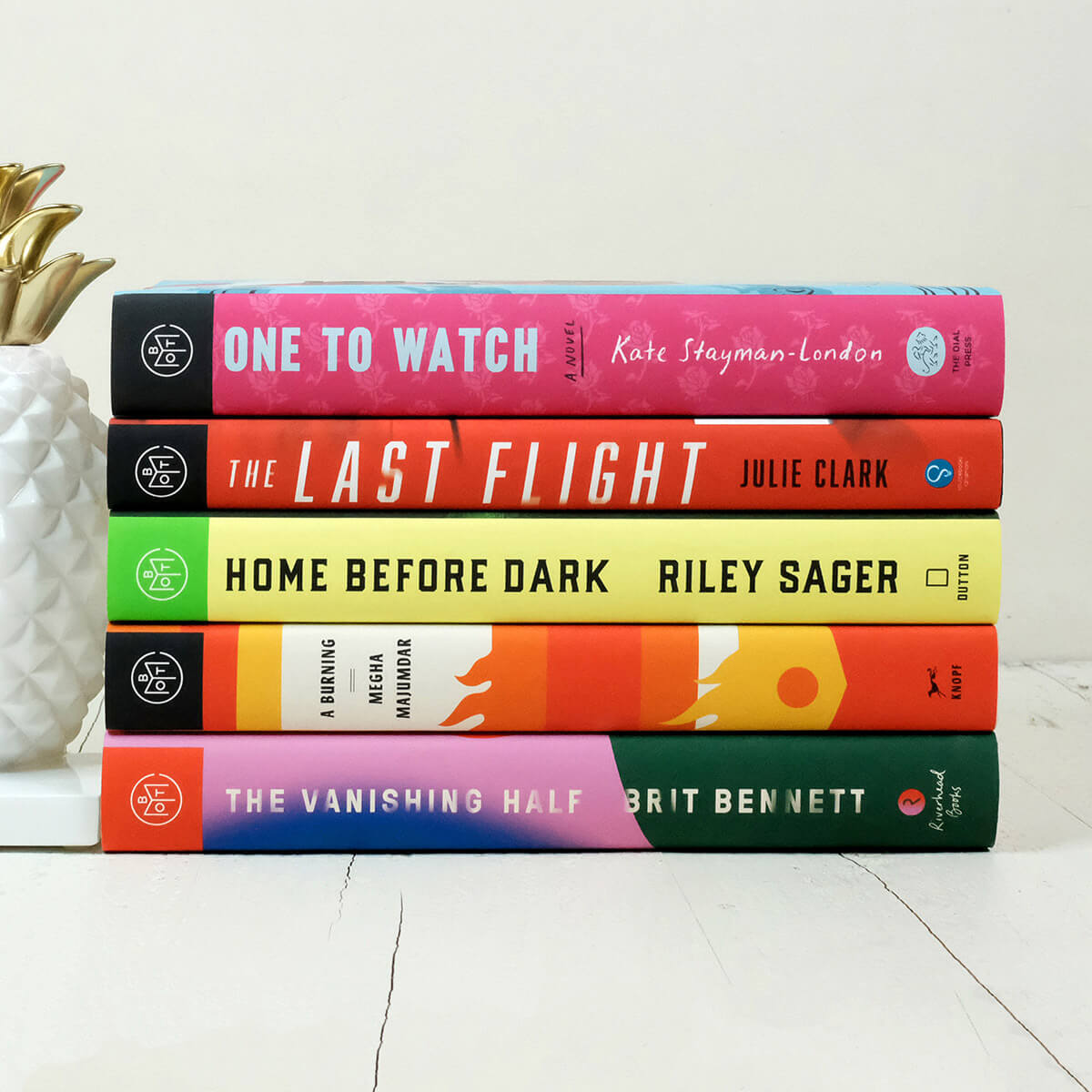 Welcome to my monthly feature "Book of the Month Selections: What Book Should You Choose?"! Every month, I provide commentary on the books that are chosen as that month's Book of the Month selections that will hopefully help you choose your pick, and tell you which book(s) I'm going to choose. 
I've already read and loved one of this month's selections. And, there are two repeat authors that I think most people bet would be included this month!
This post contains affiliate links and I will be compensated if you make a purchase after clicking on my links, but I'm also a paying customer.
Book of the Month June 2020 Selections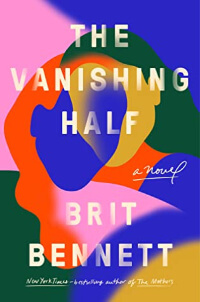 The Vanishing Half
by Brit Bennett
Fiction – Literary (Release Date: June 2, 2020)
352 Pages
Average Goodreads Rating: 4.51 on 272 ratings
Recommended By: Taylor Crumpton (@taylorcrumpton)
From The New York Times -bestselling author of The Mothers, a stunning new novel about twin sisters, inseparable as children, who ultimately choose to live in two very different worlds, one black and one white.

The Vignes twin sisters will always be identical. But after growing up together in a small, southern black community and running away at age sixteen, it's not just the shape of their daily lives that is different as adults, it's everything: their families, their communities, their racial identities. Ten years later, one sister lives with her black daughter in the same southern town she once tried to escape. The other secretly passes for white, and her white husband knows nothing of her past. Still, even separated by so many miles and just as many lies, the fates of the twins remain intertwined. What will happen to the next generation, when their own daughters' storylines intersect?
My Thoughts:
Bennett's 2016 debut novel, The Mothers (my review), was one of my top 3 books of 2016! While The Vanishing Half didn't hit me quite as hard as The Mothers, I still really liked it (4 stars) despite reading it during week 2 of coronavirus quarantine in an extremely distracted mental state. I finished the second half of the book in 2 days. This is a story about family and identity, told through the eyes of four unforgettable women (the Vignes twins and their respective daughters). Like in The Mothers, Bennett explores multiple serious issues (including race, status within a race, class, gender identity, belonging), but leads with her characters rather than the issues. And, unsurprisingly, Bennett's writing shines! I shared my detailed thoughts on the Summer 2020 Book Preview podcast episode and included it in my 2020 Summer Reading Guide.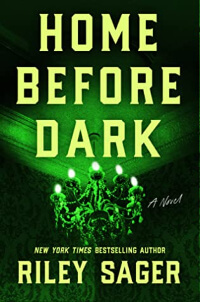 Home Before Dark by Riley Sager
Fiction –  Thriller / Horror (Release Date: June 30, 2020)
400 Pages
Average Goodreads Rating: 4.26 on 340 ratings
Recommended By: Ruth Ware (author of The Turn of the Key)

In the latest thriller from New York Times bestseller Riley Sager, a woman returns to the house made famous by her father's bestselling horror memoir. Is the place really haunted by evil forces, as her father claimed? Or are there more earthbound—and dangerous—secrets hidden within its walls?

Maggie Holt is used to such questions. Twenty-five years ago, she and her parents, Ewan and Jess, moved into Baneberry Hall, a rambling Victorian estate in the Vermont woods. They spent three weeks there before fleeing in the dead of night, an ordeal Ewan later recounted in a nonfiction book called House of Horrors. His tale of ghostly happenings and encounters with malevolent spirits became a worldwide phenomenon, rivaling The Amityville Horror in popularity—and skepticism.

Today, Maggie is a restorer of old homes and too young to remember any of the events mentioned in her father's book. But she also doesn't believe a word of it. Ghosts, after all, don't exist. When Maggie inherits Baneberry Hall after her father's death, she returns to renovate the place to prepare it for sale. But her homecoming is anything but warm. People from the past, chronicled in House of Horrors, lurk in the shadows. As Maggie experiences strange occurrences straight out of her father's book, she starts to believe that what he wrote was more fact than fiction.
My Thoughts:
Home Before Dark makes Riley Sager the first 4-peat pick for a Book of the Month author! I'm personally not a fan of his books (I didn't like Final Girls and DNF'd Lock Every Door), but I know many people are. Goodreads reviewers said it obviously involves the supernatural, but also family secrets. They said it's haunting, alternates timelines between Maggie in the present day and chapters from her father's bestselling book, and multiple reviewers said it's great for fans of The Haunting of Hill House. Jan Belisle (trusted recommendation source) said "this is a fast-paced riveting tale that gave off strong gothic Amityville Horror vibes." She also said the ending required a bit of suspension of disbelief. Apparently, fans of Riley Sager's previous books will likely love this one too (but that it's also closest to Final Girls).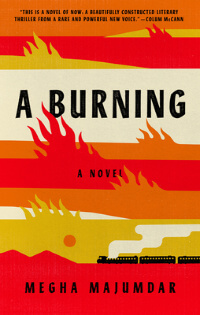 A Burning by Megha Majumdar
Fiction – Literary  (Release Date: June 2, 2020)
304 Pages
Average Goodreads Rating: 4.24 on 148 ratings
Recommended By: Brianna Goodman (Book of the Month Editorial & Content Manager)
For readers of Tommy Orange, Yaa Gyasi, and Jhumpa Lahiri, an electrifying debut novel about three unforgettable characters who seek to rise—to the middle class, to political power, to fame in the movies—and find their lives entangled in the wake of a catastrophe in contemporary India.

Jivan is a Muslim girl from the slums, determined to move up in life, who is accused of executing a terrorist attack on a train because of a careless comment on Facebook. PT Sir is an opportunistic gym teacher who hitches his aspirations to a right-wing political party, and finds that his own ascent becomes linked to Jivan's fall. Lovely–an irresistible outcast whose exuberant voice and dreams of glory fill the novel with warmth and hope and humor–has the alibi that can set Jivan free, but it will cost her everything she holds dear.
My Thoughts:
Majumdar was born and raised in India before moving to the U.S. to attend Harvard University. A Burning (Majumdar's debut) is apparently a plot-driven, literary page-turner that includes terrorism, politics, social media, gender identity, justice and has been getting a lot of pre-publication hype. Goodreads reviewers said the story is told from multiple points of view and three characters' stories intertwine as the story goes on, it's an "issue" book (not an easy read, but the story does move along), and that it's powerful and heart-breaking. Tyler Goodson rated it 5 stars and Stacey from Prose & Palate rated it 4 stars.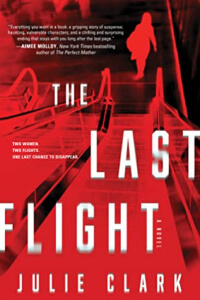 The Last Flight by Julie Clark
Fiction – Thriller (Release Date: June 23, 2020)
320 Pages
Average Goodreads Rating: 4.36 on 232 ratings
Recommended By: Caitriona Balfe (Actress, Outlander)
Claire Cook has a perfect life. Married to the scion of a political dynasty, with a Manhattan townhouse and a staff of ten, her surroundings are elegant, her days flawlessly choreographed, and her future auspicious. But behind closed doors, nothing is quite as it seems. That perfect husband has a temper that burns as bright as his promising political career, and he's not above using his staff to track Claire's every move, making sure she's living up to his impossible standards. But what he doesn't know is that Claire has worked for months on a plan to vanish.

A chance meeting in an airport bar brings her together with a woman whose circumstances seem equally dire. Together they make a last-minute decision to switch tickets ― Claire taking Eva's flight to Oakland, and Eva traveling to Puerto Rico as Claire. They believe the swap will give each of them the head start they need to begin again somewhere far away. But when the flight to Puerto Rico goes down, Claire realizes it's no longer a head start but a new life. Cut off, out of options, with the news of her death about to explode in the media, Claire will assume Eva's identity, and along with it, the secrets Eva fought so hard to keep hidden.
My Thoughts:
This thriller is said to feature strong female protagonists. Goodreads reviewers said it's tense, suspenseful, and immersive. There are some unrealistic plot elements, but the back and forth between the Claire and Eva's stories is easy to follow and both characters are well-developed. Wendy Walker (author of All is Not Forgotten and Emma in the Night) said "strong women take center stage in this Breaking Bad meets Sleeping with the Enemy thriller."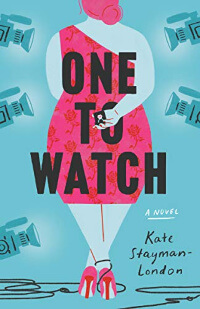 One to Watch by Kate Stayman-London
Fiction – Rom-Com (Release Date: July 7, 2020)
432 Pages
Average Goodreads Rating: 4.26 on 300 ratings
Recommended By: Ashley Spivey (@spiveysbooksclub)
Bea Schumacher is a devastatingly stylish plus-size fashion blogger who has amazing friends, a devoted family, legions of Insta followers–and a massively broken heart. Like the rest of America, Bea indulges in her weekly obsession: the hit reality show Main Squeeze. But Bea is sick and tired of the lack of body diversity on the show. 

Just when Bea has sworn off dating altogether, she gets an intriguing call: Main Squeeze wants her to be its next star, surrounded by men vying for her affections. Bea agrees, on one condition–under no circumstances will she actually fall in love. 

But when the cameras start rolling, Bea realizes things are more complicated than she anticipated. She's in a whirlwind of sumptuous couture, Internet culture wars, sexy suitors, and an opportunity (or two, or five) to find messy, real-life love in the midst of a made-for-TV fairy tale. 
My Thoughts:
Stayman-London has written for celebrities like Hillary Clinton, Barack Obama, Anna Wintour, and Cher and has a successful comedy blog called Ladies Against Humanity. One to Watch is her debut novel. The TV show in the book, Main Squeeze, is clearly based on The Bachelor and this story addresses body diversity in that world. The story also includes various forms of media: emails, podcast transcripts, texts, new articles, etc. Goodreads reviewers loved Bea's internal journey of dating as a larger woman and said it was super relatable. They also said it's a bit of a takedown of how The Bachelor awkwardly handles "issues." It's been blurbed by Jo Piazza, Jasmine Guillory, Fiona Davis, and Heather Cocks and Jessica Morgan.
What Book of the Month June 2020 selection(s) will I choose?
I'm going with The Vanishing Half this month…I've already read and loved it in e-book form and want a hard copy for my shelves!
Make your Book of the Month selections by Saturday, June 6th.
What book will you choose this month?
This Month's Special Deals
NEW MEMBER DEAL FOR SARAHSBOOKSHELVES READERS: Get your first book for $9.99 with Code SARAHSBOOKSHELVES (enter at checkout).
ANNUAL PAYMENT DEAL: BOTM is now a monthly subscription service. However, given that some members preferred paying upfront, they are now offering a 12-month option. Members who sign up for 12 months will pay $149.99/year. That's $12.50/book, instead of the standard price of $14.99/month.
How to Join Book of the Month…
Book of the Month is a subscription service for people who like to try new books from a curated selection and like to read in hardcover format. Through Book of the Month, you can get a hardcover book for generally significantly less than you'd pay in a bookstore or through Amazon. And, you get to try something new that has been vetted by one of Book of the Month's well-read judges!
Sign up for any of the subscription plans below and you get to choose one of five books selected by Book of the Month's panel of judges (including a surprise guest judge). Book of the Month will then mail your chosen book to your house with a cute note. You also have the option to purchase additional books for $9.99 each and to skip a month if you want.
Sign up for a Book of the Month membership (NEW pricing below)!
New members will sign up for a membership that renews monthly:
A book of your choice for $14.99 / month
Add extra books to your shipment for $9.99 each
Skip any month you want
Free shipping, always
Pin this post…