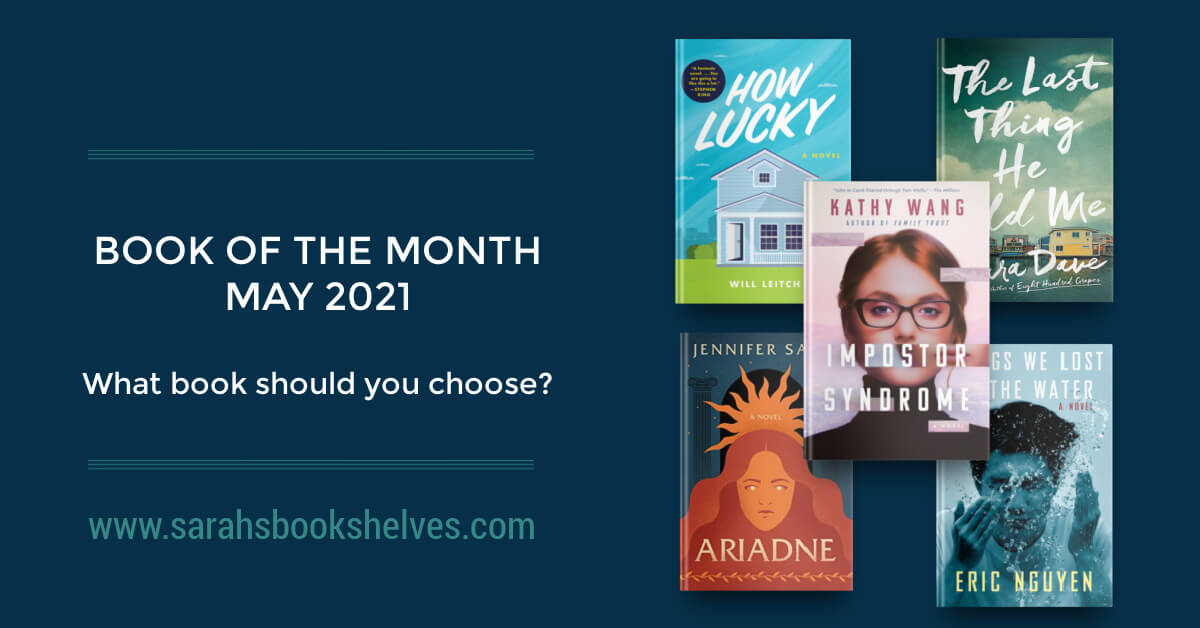 Welcome to my monthly feature "Book of the Month Selections: What Book Should You Choose?"! Every month, I provide commentary on the books that are chosen as that month's Book of the Month selections that will hopefully help you choose your pick, and tell you which book(s) I'm going to choose. 
I haven't read any of this month's picks, but did find something I was interested in!
This post contains affiliate links and I will be compensated if you make a purchase after clicking on my links, but I'm also a paying customer.
Book of the Month May 2021 Selections
Impostor Syndrome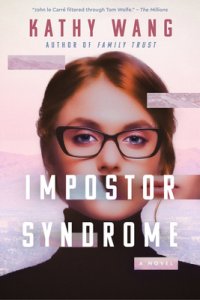 by Kathy Wang
Fiction – Literary (Release Date: May 25, 2021)
368 Pages
Average Goodreads Rating: 4.26 on 34 ratings
Recommended By: Susie Yang (Author of White Ivy)
In 2006 Julia Lerner is living in Moscow, a recent university graduate in computer science, when she's recruited by Russia's largest intelligence agency. By 2018 she's in Silicon Valley as COO of Tangerine, one of America's most famous technology companies. In between her executive management (make offers to promising startups, crush them and copy their features if they refuse); self promotion (check out her latest op-ed in the WSJ, on Work/Life Balance 2.0); and work in gender equality (transfer the most annoying females from her team), she funnels intelligence back to the motherland. But now Russia's asking for more, and Julia's getting nervous.

Alice is a first generation Chinese American whose parents are delighted she's working at Tangerine (such a successful company!). Too bad she's slogging away in the lower echelons, recently dumped, and now sharing her expensive two-bedroom apartment with her cousin Cheri, a perennial "founder's girlfriend". One afternoon, while performing a server check, Alice discovers some unusual activity, and now she's burdened with two powerful but distressing suspicions: Tangerine's privacy settings aren't as rigorous as the company claims they are, and the person abusing this loophole might be Julia Lerner herself. 

The closer Alice gets to Julia, the more Julia questions her own loyalties. Russia may have placed her in the Valley, but she's the one who built her career; isn't she entitled to protect the lifestyle she's earned? Part page-turning cat-and-mouse chase, part sharp and hilarious satire, Impostor Syndrome is a shrewdly-observed examination of women in tech, Silicon Valley hubris, and the rarely fulfilled but ever-attractive promise of the American Dream.
My Thoughts:
The author of Family Trust is back with her sophomore novel…which is Silicon Valley with spies. Wang worked in tech before becoming a writer and lives in Silicon Valley. Goodreads reviewers called it a page-turning corporate thriller, but they also talk about how this book doesn't fit neatly into a specific genre. It's about Silicon Valley corporate culture and its impact on women, racism against Asians, and the immigrant experience. It has social commentary about life in the bay area, is told from multiple POV's, and reads easily. On the flip side, some reviewers said it sometimes felt a bit warmed over (i.e. familiar tropes). The premise of this one sounds fun, yet substantial to me, but her debut novel had mediocre reviews, so I'm a little nervous.
How Lucky by Will Leitch
Fiction – Literary (Release Date: May 11, 2021)
304 Pages
Average Goodreads Rating: 4.35 on 51 ratings
Recommended By: Kevin Wilson (author of Nothing to See Here)

For readers of The Curious Incident of the Dog in the Night-Time and Nothing to See Here, a first novel as suspenseful and funny as it is moving, the unforgettable story of a fiercely resilient young man grappling with a physical disability, and his efforts to solve a mystery unfolding right outside his door. 

Daniel leads a rich life in the university town of Athens, Georgia.  He's got a couple close friends, a steady paycheck working for a regional airline, and of course, for a few glorious days each Fall, college football tailgates. He considers himself to be a mostly lucky guy—despite the fact that he's suffered from a debilitating disease since he was a small child, one that has left him unable to speak or to move without a wheelchair. 

Largely confined to his home, Daniel spends the hours he's not online communicating with irate air travelers observing his neighborhood from his front porch. One young woman passes by so frequently that spotting her out the window has almost become part of his daily routine. Until the day he's almost sure he sees her being kidnapped.
My Thoughts:
Funny…I knew Will Leitch as a sportswriter (he founded Deadspin)! This seems to be a different direction for him. He was inspired to write this novel after a close friend's son was diagnosed with spinal muscular atrophy (SMA), the illness afflicting the main character of this book. The publishers are marketing it to fans of Richard Russo and Nick Hornby. Goodreads reviewers said it uses specific techniques to indicate mental communication, that Daniel talks directly to the reader sometimes, you learn a lot about SMA, it's funny despite the horror of Daniel's illness, it's a heart-warming story about friendship, and the humor is sarcastic and self-deprecating humor. On the flip side, they said the mystery gets overshadowed a bit, it dragged a bit through the middle, and you have to suspend disbelief for some plot points. It's also blurbed by Chris Bohjalian.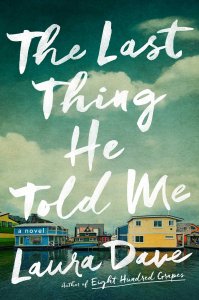 The Last Thing He Told Me by Laura Dave
Fiction – Domestic Suspense (Release Date: May 4, 2021)
320 Pages
Average Goodreads Rating: 4.20 on 656 ratings
Recommended By: Sara Sligar (Author of Take Me Apart)
We all have stories we never tell.
Before Owen Michaels disappears, he manages to smuggle a note to his beloved wife of one year: Protect her.

Despite her confusion and fear, Hannah Hall knows exactly to whom the note refers: Owen's sixteen-year-old daughter, Bailey. Bailey, who lost her mother tragically as a child. Bailey, who wants absolutely nothing to do with her new stepmother.

As Hannah's increasingly desperate calls to Owen go unanswered; as the FBI arrests Owen's boss; as a US Marshal and FBI agents arrive at her Sausalito home unannounced, Hannah quickly realizes her husband isn't who he said he was. And that Bailey just may hold the key to figuring out Owen's true identity—and why he really disappeared.

Hannah and Bailey set out to discover the truth, together. But as they start putting together the pieces of Owen's past, they soon realize they are also building a new future. One neither Hannah nor Bailey could have anticipated.
My Thoughts:
Domestic suspense in the vein of Big Little Lies and Too Good to Be True…a departure for Laura Dave. Goodreads reviewers said it captures Austin, TX beautifully (from a reader originally from Austin), the plot twists felt authentic, there are situations that made the reader question what he/she would do if faced with a similar choice, there is a somewhat open-ended ending…and it doesn't read like a thriller (some readers felt it was too slow, which was the biggest complaint among the more critical reviews). Susie Yang (author of White Ivy) said "what starts as an intimate meditation on found families deftly turns into a heart-pounding mystery reminiscent of the best true crime stories." It was also blurbed by Riley Sager and Greer Hendricks. Kailey from @KMC_reads also liked it.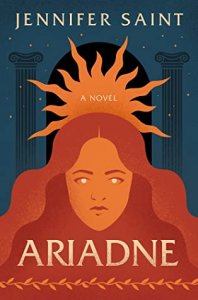 Ariadne by Jennifer Saint
Fiction – Debut Literary (Release Date: May 4, 2021)
320 Pages
Average Goodreads Rating: 4.17 on 451 ratings
Recommended By: Katie Yee (Associate Editor, Literary Hub)
As Princesses of Crete and daughters of the fearsome King Minos, Ariadne and her sister Phaedra grow up hearing the hoofbeats and bellows of the Minotaur echo from the Labyrinth beneath the palace. The Minotaur – Minos's greatest shame and Ariadne's brother – demands blood every year.

When Theseus, Prince of Athens, arrives in Crete as a sacrifice to the beast, Ariadne falls in love with him. But helping Theseus kill the monster means betraying her family and country, and Ariadne knows only too well that in a world ruled by mercurial gods – drawing their attention can cost you everything.

In a world where women are nothing more than the pawns of powerful men, will Ariadne's decision to betray Crete for Theseus ensure her happy ending? Or will she find herself sacrificed for her lover's ambition?

Ariadne gives a voice to the forgotten women of one of the most famous Greek myths, and speaks to their strength in the face of angry, petulant Gods. Beautifully written and completely immersive, this is an exceptional debut novel.
My Thoughts:
Not surprisingly, this debut is being marketed to fans of Circe, A Song of Achilles, and The Silence of the Girls. Retellings of Greek mythology focusing on overlooked women seems to be a growing trend. For those of you that missed the 2021 Spring Preview podcast episode, Catherine (@gilmoreguide) shared this book as one of her picks, but she hadn't read it yet (Show Notes has time stamps to listen to the exact part where she talks about it). She's now read it and rated it 4 stars! She said there's lots of plot and it's a traditional story told from a woman's point of view…and that it's fun reading. Goodreads reviewers said it's super emotional and heart-breaking, explores themes of the female experience that are still very relevant today, it's well-done and gorgeously written, tackles what it's like to be a woman in a world where men and Gods rule, and readers loved that they got Phaedra's perspective too. On the flip side, they didn't love it's really long sentences, some had trouble connecting with Ariadne in the beginning of the story (felt distant from her), and some didn't like how the romance portion of the story was told.
Things We Lost to the Water by Eric Nguyen
Fiction – Debut Coming of Age (Release Date: May 4, 2021)
304 Pages
Average Goodreads Rating: 4.21 on 29 ratings
Recommended By: Megha Majumdar (Author of A Burning)
A stunning debut novel about an immigrant Vietnamese family who settles in New Orleans and struggles to remain connected to one another as their lives are inextricably reshaped.

When Huong arrives in New Orleans with her two young sons, she is jobless, homeless, and worried about her husband, Cong, who remains in Vietnam. As she and her boys begin to settle in to life in America, she continues to send letters and tapes back to Cong, hopeful that they will be reunited and her children will grow up with a father.

But with time, Huong realizes she will never see her husband again. While she copes with this loss, her sons, Tuan and Binh grow up in their absent father's shadow, haunted by a man and a country trapped in their memory and imagination. As they push forward, the three adapt to life in America in different ways: Huong takes up with a Vietnamese car salesman who is also new in town; Tuan tries to connect with his heritage by joining a local Vietnamese gang; and Binh, now going by Ben, embraces his adopted homeland and his burgeoning sexuality. Their search for identity–as individuals and as a family–threatens to tear them apart. But then disaster strikes the city they now call home, and they must find a new way to come together and honor the ties that bind them.
My Thoughts:
Nguyen is a 1st generation American whose parents fled Vietnam, making this an #Ownvoices novel, but it's not "strictly autobiographical" (per the publisher). He works for an online forum started by Viet Thanh Nguyen, who is a big fan of Eric Nguyen's writing. This story is a love letter to New Orleans involving Hurricane Katrina. Goodreads reviewers said it's heart-breaking, beautifully written, is told from multiple POV's, captures the immigrant experience and the racism in that, and reads like snapshots of the characters' lives rather than a single narrative. On the flip side, reviewers said the "snapshots" structure made the story feel abrupt and that it dragged through middle before coming to an abrupt ending.
What Book of the Month May 2021 selection(s) will I choose?
I'm getting Impostor Syndrome because the premise sounds fun and interesting.
Make your Book of the Month selections by Thursday, May 6th.
What book will you choose this month?
This Month's Special Deals
NEW MEMBER DEAL: Get your first book for $9.99 with Code MAYREADS (enter at checkout).
ANNUAL PAYMENT DEAL: BOTM is now a monthly subscription service. However, given that some members preferred paying upfront, they are now offering a 12-month option. Members who sign up for 12 months will pay $149.99/year. That's $12.50/book, instead of the standard price of $14.99/month.
How to Join Book of the Month…
Book of the Month is a subscription service for people who like to try new books from a curated selection and like to read in hardcover format. Through Book of the Month, you can get a hardcover book for generally significantly less than you'd pay in a bookstore or through Amazon. And, you get to try something new that has been vetted by one of Book of the Month's well-read judges!
Sign up for any of the subscription plans below and you get to choose one of five books selected by Book of the Month's panel of judges (including a surprise guest judge). Book of the Month will then mail your chosen book to your house with a cute note. You also have the option to purchase additional books for $9.99 each and to skip a month if you want.
Sign up for a Book of the Month membership (NEW pricing below)!
New members will sign up for a membership that renews monthly:
A book of your choice for $14.99 / month
Add extra books to your shipment for $9.99 each
Skip any month you want
Free shipping, always
Pin this post…