Books That Are Light AND Smart

In the past, I've been the type of reader that gravitates mostly to literary fiction, but enjoys something lighter every now and then. But, things changed a couple years ago when lighter fiction, on the whole, started working better for me than more serious literary fiction. 
I want my light fiction to be more than straight-up fluff…I appreciate smart writing, biting social commentary, wit, and an engrossing plot. And, the books on this list have all those qualities. They're also books I've recommended over and over to other people. As with all my recommendation lists, I'll continue adding books as I find them.
Latest Addition (August 7, 2021)
Malibu Rising
by Taylor Jenkins Reid
Fiction – Contemporary (Released June 1, 2021)
384 Pages
Buy from: Amazon | Bookshop.org

Plot Summary: The four grown Riva children (their father is famous musician Mick Riva…a character from The Seven Husbands of Evelyn Hugo) grew up with their mother amid the 1960's Malibu surfing scene. It's now 1983 and the Rivas are gearing up for their legendary, annual end of summer party…where tensions explode.
My Thoughts: This story set in the 1980's Malibu surf scene perfectly balances substance with glamour and fun. I fell in love with the Riva children and desperately wanted things to work out for each of them. The story is told through dual timelines: a present-day "24-style" (the TV series) narrative focused on the day of the party and flashbacks to the Riva parents' relationship and the kids' childhood. The old-school Malibu surf culture comes alive, creating a sultry setting. I rated this one 5 stars and it's one of my favorite books of the year so far!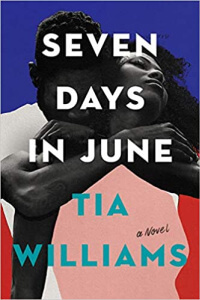 Seven Days in June
 by Tia Williams
Fiction – Brain Candy / Romance (Released June 1, 2021)
336 Pages
Buy from: Amazon | Bookshop.org

Plot Summary: Two authors (Eva, an erotica writer and single mom, and Shane, a reclusive literary author) had a steamy week together years ago, but get a chance to rekindle things when Shane shows up to a literary event where Eva is a panelist.
My Thoughts: This smart, snappy #ownvoices romance is much more than your traditional romance (and is one of the best romances I've ever read…5 stars!). It has incredible depth and is not cheesy at all (but it is steamy!). Eva and Shane both go on intense personal journeys over the course of this story, resulting in an empowering romance that enables both of them to be who they truly are. The romance is almost the cherry on the top of these personal journeys, not the other way around. Plus, there's lots of meta publishing industry commentary.
The List
A Hundred Summers by Beatriz Williams
Fiction (Released May, 2013)
357 Pages
Affiliate Link: Buy from Amazon

Summary: In the summer of 1938, Lily plans to relax at her family's vacation home in Seaview, Rhode Island (a blue blood beach enclave), but her childhood best friend and former fiancé's appearance throws a wrench in her plans.
My Thoughts: A Hundred Summers is a light, fun book that would make a great beach read. However, it does have some depth to it, which is why I enjoyed it so much. Continue Reading…
American Royals
by Katharine McGee
Young Adult (Released September 3, 2019)
448 Pages
Affiliate Link: Buy from Amazon

Plot Summary: Katharine McGee imagines a world where George Washington was King rather than President and the book focuses on his modern-day descendants, particularly Beatrice, a young woman who is first in line for the throne (and would be the first Queen by birth).
My Thoughts: Beatrice and her siblings are falling in love (sometimes with the wrong people) and having to navigate that within the confines of the monarchy. It's pure, unapologetic fun, examines appearances vs. reality involving public figures, and has a number of couples to root for. ⁠It reminded me of The Royal We, I flew through it in a few days, and it pulled me out of my recent mini slump.⁠ I can't wait for the second book in the series to come out in Fall 2020.
Bittersweet by Miranda Beverly-Whittemore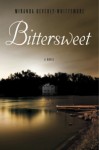 Fiction (Released May, 2014)
385 Pages
Affiliate Link: Buy from Amazon

Summary: When the beautiful and wealthy Genevra (Ev) Winslow invites her very average roommate, Mabel Dagmar, to spend the summer at her family's summer retreat, Mabel enters a world of secrets, lies, threats, and betrayal.
My Thoughts: Bittersweet was my favorite book of the summer of 2014! It joined We Were Liars in the category of summer books about "extremely wealthy families behaving badly in private vacation compounds" (yes, that seems to be a budding category these days…and an exciting one!). Continue Reading…
Charlotte Walsh Likes to Win
 by Jo Piazza
Fiction – Brain Candy (Release Date: July 24, 2018)
320 Pages
Affiliate Link: Buy from Amazon

Plot Summary: When Charlotte Walsh leaves her high powered job as COO of a Silicon Valley tech darling to run for Senate in her home state of Pennsylvania, she's forced to confront the impact on her marriage, her sanity, and her past.
My Thoughts: I've been loving books about substantial topics that read easy this summer and I can now add Charlotte Walsh Likes to Win to that list! Though it reads easy enough for the beach, it's full of astute commentary on women in politics, women in business, managing your image in public life, marriage, motherhood, and gender roles. But, it also has snappy dialogue, a badass sister-in-law (Kara), and a Friday Night Lights name-check (the easiest way to my heart). An excellent choice for fans of The Hopefuls by Jennifer Close! Full Review.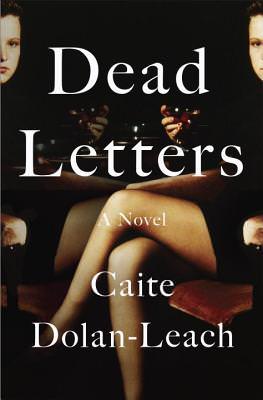 Dead Letters by Caite Dolan-Leach
Fiction – Debut (Released February 21, 2017)
353 Pages
Affiliate Link: Buy from Amazon
Plot Summary: When Ava Antipova gets word that her wild twin sister (Zelda) is dead, she leaves her Paris graduate program to return to her family's vineyard in upstate New York…only to find circumstances surrounding her sister's death that are a bit off and a message from Zelda.
My Thoughts: This debut novel has absolutely everything and is one I'll be recommending to just about everyone I know for a long time. It has a perfectly paced plot, a dysfunctional family, a mystery, great writing, snarky humor, and depth. And, it's one of those rare books that I can comfortably categorize as "literary" AND "brain candy." Continue Reading…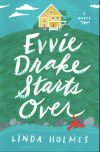 Evvie Drake Starts Over by Linda Holmes 
Fiction – Brain Candy (Release Date: June 25, 2019)
304 Pages
Affiliate Link: Buy from Amazon
Plot Summary: After leaving New York in disgrace after a case of the yips, Dean (a  pitcher for the Yankees), escapes to a small town in Maine and moves into Evvie's (a recent widow) guest apartment.
My Thoughts: I really enjoyed this rom-com! It has all the rom-com cliches you'd expect: good friends with sexual tension, two broken people trying to put themselves back together, and a strung out "will they or won't they" scenario. But, the writing and the dialogue tempered the cheesiness of all these cliches for me. It's smart and snappy and Holmes also included excellent commentary on grief, secrets, platonic friendship between a man and a woman, and appearances vs. reality. Full Review.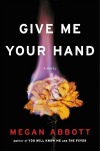 Give Me Your Hand
 by Megan Abbott
Fiction – Thriller (Release Date: July 17, 2018)
352 Pages
Affiliate Link: Buy from Amazon
Plot Summary: When Diane and Kit become lab partners in high school, Diane shares an explosive secret. And, when the two women meet again as star lab scientists, the secret comes back to haunt them both.
My Thoughts: Megan Abbott is one of my go-to authors for intense summer reads…generally about demented high school girls (The Fever and You Will Know Me are my favorites). She's kept her streak alive with Give Me Your Hand…her most grown-up novel yet. This story is set in the world of science and Abbott's writing makes the lab, the competition for limited positions on important studies, and the researchers' dedication seem like the pressure cauldron of an Olympic Trials. Grab this one if you like dark and twisty with some substance! Full Review.
Nothing to See Here
by Kevin Wilson
Fiction – Brain Candy (Release Date: October 29, 2019)
272 Pages
Affiliate Link: Buy from Amazon
Plot Summary: Lillian, a scholarship kid, and Madison, an heiress, become friends at their Tennessee boarding school. Years later, Madison is married to a U.S. Senator and asks Lillian to serve as "governess" for her ten year-old stepchildren. But, the stepchildren catch fire when they get upset and Senator Roberts is gunning for higher office. 
My Thoughts: I was nervous about the outrageous premise (kids literally catching on fire when they're upset). I usually like my fiction firmly rooted in reality; however, I'm a mother, so I appreciated this idea as a metaphor. This book seamlessly combines dark humor with warmth into brain candy that has sass and heart. Lillian's salty, filter-free commentary on rich people's eccentricities and her rough-around-the-edges demeanor balance out the unrealistic premise. Full Review.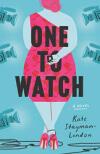 One to Watch
by Kate Stayman-London
Fiction – Rom-Com (Release Date: July 7, 2020)
432 Pages
Affiliate Link: Buy from Amazon
Plot Summary: Bea Schumacher, a plus-size blogger, becomes the lead of Main Squeeze, a Bachelor-esque reality TV show.
My Thoughts: One to Watch gives a juicy behind-the-scenes picture of The Bachelor (which I think is fairly accurate based on everything I've learned by reading Reality Steve's blog). It felt timely and looked at various types of diversity (obviously body type, but also racial, etc). One to Watch is brain candy the way I like it…a light style, but dealing with substantive topics. Full Review.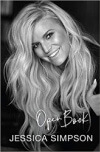 Open Book 
by Jessica Simpson
Memoir, Released February 4, 2020
416 Pages
Affiliate Link: Buy from Amazon
Plot Summary: The businesswoman, singer, and reality star talks candidly about her life and career.
My Thoughts: I was so pleasantly surprised by this book! The title is perfect…Simpson is an open book with her life. She talks about her struggle with weight and body image, her high profile romances (including more than I ever knew about her relationship with John Mayer), and starting her clothing business. One of the best celebrity memoirs I've ever read and excellent on audio (4.5 stars)! Full Review.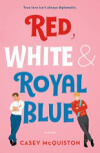 Red, White, & Royal Blue
by Casey McQuiston
Fiction – Rom-Com, Released May 14, 2019
425 Pages
Affiliate Link: Buy from Amazon
Plot Summary: When "First Son" of the U.S. (Alex Claremont – Diaz) and Prince Henry of England (the "spare") are forced to stage a fake friendship for media, their relationship evolves beyond friendship.
My Thoughts: It's rare that I call books "delightful", but this one truly was. It's steamy, fun, and easy to fly through…and "not cheesy" (a must for romances for me!). Alex and Henry hilariously trash-talk each other for most of their relationship, which helped the banter avoid cheesy territory for me. I loved seeing the inner workings of the U.S. First Family and the British Royal Family. Ultimately, this is a heart-warming story about the right to live authentically and I was rooting hard for Alex and Henry.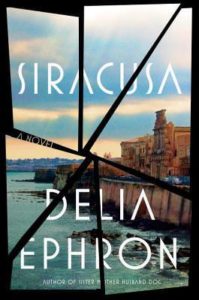 Siracusa by Delia Ephron
Fiction (Released July 12, 2016)
304 Pages
Affiliate Link: Buy from Amazon

Plot Summary: Relationships are put to the test when two couples (and one couple's somewhat odd daughter) vacation together in Italy.
My Thoughts: Siracusa might be my favorite vacation-type read so far this year! It's light and fast-moving, but also smartly written. The story is told from each of the four adults' perspectives and the writing style shifts with each voice. Going into the trip, both marriages had their own issues, with each spouse frequently mocking his/her partner. As the trip takes on a somewhat surreal quality, everyone starts acting out…refusing to hide their pent-up resentments any longer. Continue Reading…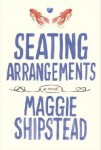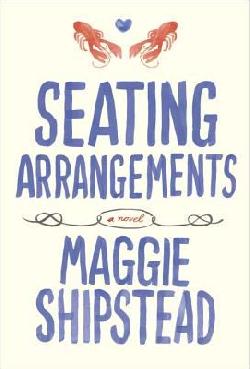 Seating Arrangements by Maggie Shipstead
Fiction (Released June 12, 2012)
302 Pages
Affiliate Link: Buy from Amazon

Plot Summary: Family and friends gather on a small island in New England for the wedding of Daphne Van Meter, who is seven months pregnant, and Greyson Duff.
My Thoughts: The Van Meters (Winn and Biddy are the parents – I mean, get a load of those names!) and Duffs are snobby, New England families that don't talk about anything unpleasant and fear "inappropriateness" and "social embarrassment" above all else. Obviously, a wedding where the bride is knocked up has the potential for many moments that would send these people into a tailspin. Continue Reading…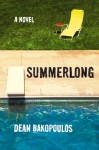 Summerlong by Dean Bakopoulos
Fiction (Released June 16, 2015)
320 Pages
Affiliate Link: Buy from Amazon

Summary: During one particularly hot summer in Grinnell, Iowa, Don and Claire Lowry find that their marriage isn't as strong as they thought; their discontent and the heat driving them to act uncharacteristically.
My Thoughts: Summerlong was a surprise hit for me…it's darker and edgier than the cover would lead you to believe. You can really feel this book…the simmering suburban discontent, everyone having an itch that's just waiting to be scratched, the restlessness that comes with sweltering summer days. It's like a sea of smoldering embers threatening to ignite at the slightest catalyst. Continue Reading…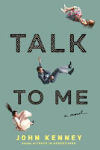 Talk to Me
by John Kenney
Fiction – Brain Candy (Release Date: January 15, 2019)
320 Pages
Affiliate Link: Buy from Amazon

Plot Summary: When star news anchor Ted Grayson gets caught on video berating a female make-up artist, the media (including his own journalist daughter) attacks and Ted is forced to re-evaluate his entire life.
My Thoughts: Talk to Me is a snarky story that's ultimately about regret…taking place in today's media world. Kenney's commentary on today's brand of journalism is spot-on and pokes fun at pretty much all parties involved. But, buried under all the snark is some actual heart. If you're interested in stories about falls from grace, today's media climate, and life regret, Talk to Me is for you. Full Review.

The Book of Essie
 by Meghan MacLean Weir
Fiction – Brain Candy (Released June 12, 2018)
336 Pages
Affiliate Link: Buy from Amazon
Plot Summary: When the youngest daughter (Essie) of a evangelical reality TV family becomes pregnant and realizes her mother is working with their show's producers to come up with the best way to spin it for the show, she decides to take matters into her own hands.
My Thoughts: The Book of Essie is the type of brain candy I love…a story about weighty topics that reads quickly and easily. The first line will grab you immediately and I was dying to find out how all this was going to turn out. Bonus: you get an interesting behind-the-scenes look at reality TV and image management in the media spotlight. Full Review.
The Boys' Club by Erica Katz
Fiction – Debut (Release Date: August 4, 2020)
416 Pages
Affiliate Link: Buy from Amazon
Plot Summary: Harvard Law grad Alexandra (Alex) Vogel falls under the spell of the high-powered M&A group in her first year of her job at a prestigious NYC law firm, but she eventually finds there's a dark underbelly to BigLaw where women take the fall.
My Thoughts: The Boys' Club is my favorite kind of Brain Candy…one that reads easy, but has good substance (aka Brain Candy with substance). The Boys' Club was marketed as Sweetbitter meets The Firm, but I thought it was more The Devil Wears Prada. Katz (which is a pseudonym, as she actually works in "BigLaw" in New York City) paints a spot-on portrayal of the world of BigLaw, which is incredibly stressful and can be a toxic culture for women. And, she provides excellent commentary on women's unique struggles with trying to pursue a career in an intense, male-dominated industry. My Review.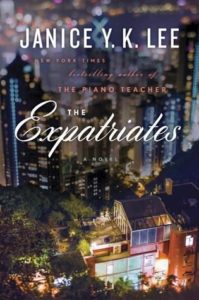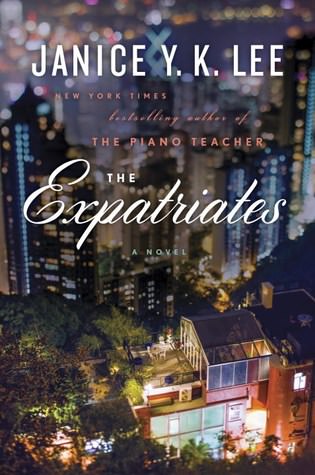 The Expatriates by Janice Y.K. Lee
Fiction (Released January 12, 2016)
336 Pages
Affiliate Link: Buy from Amazon

Summary: A story about life as an American expat in Hong Kong told through the eyes of three women: Margaret (a married mother of three recovering from a tragedy), Mercy (a twenty-something Korean American Columbia grad trying to get her life on track), and Hilary (a housewife struggling with fertility).
My Thoughts: The Expatriates hit a couple of my "what makes a book work for me" buttons: a good balance between plot and style, dark undertones, and social commentary. I was expecting a light novel about wealthy, successful expats living it up in Hong Kong and I was delighted to find the story also had surprising depth. Yes, many of the characters' lives sparkle on the surface, but darkness lurks just underneath as it becomes apparent that reality is quite different from appearances. Continue Reading…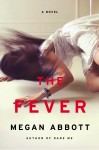 The Fever by Megan Abbott
Fiction (Released June, 2014)
320 Pages
Affiliate Link: Buy from Amazon

Summary: When Deenie's best friend, Lise, is struck by an unexplained fainting spell/seizure in the middle of class, Deenie's family and entire high school community are thrown into the middle of the fear and hysteria associated with a strange and quickly spreading epidemic.
My Thoughts: The Fever was the only novel that I chose to read off the New York Times Summer Reading List and was also an Amazon Best Book of the Month for June. Stacey from The Novel Life best described it as "unputdownable" and I can't come up with a better one word description. This was a book that kept me up late at night…I plowed through 3/4 of the book without taking a single note! Continue Reading…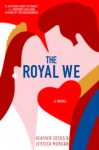 The Royal We by Heather Cocks and Jessica Morgan
Fiction (Released April 7, 2015)
465 Pages
Affiliate Link: Buy from Amazon

Summary: Inspired by the real life courtship of Prince William and Kate Middleton, American Rebecca "Bex" Porter embarks on a relationship with Prince Nicholas after meeting at Oxford.
My Thoughts: The Royal We is fun, cheeky, and romantic (but not overly cheesy)! It pokes fun at the idiosyncrasies of the British monarchy (I love any book that refers to the fictional Prince Charles as a "douchelord"…who knew he had so much in common with Scott Disick?!), but it's equally heartfelt about the emotions that go along with existing in a gilded royal cage. Continue Reading…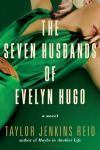 The Seven Husbands of Evelyn Hugo
by Taylor Jenkins Reid
Historical Fiction (Released June 13, 2017)
391 Pages
Affiliate Link: Buy from Amazon
Plot Summary: Legendary film actress Evelyn Hugo recruits young journalist, Monique, to write her life story, including the stories of her seven marriages.
My Thoughts: The Seven Husbands of Evelyn Hugo goes behind the curtain about how the Hollywood machine really works and exposes how much of what the general public sees is orchestrated for appearances. Evelyn is an Elizabeth Taylor-type character who did whatever it took to further her career…and she finally wants the whole truth to come out. There's an Old Hollywood vibe, yet also an undercurrent of feminism. It's not often that a Brain Candy book can make me cry, but this one did. (Full Review)
The Swans of Fifth Avenue by Melanie Benjamin
Historical Fiction (Released: January 26, 2016)
368 Pages
Affiliate Link: Buy from Amazon

Summary: A novel (wink, wink) based on the friendship between author Truman Capote and his New York City socialite "swans" (i.e. Babe Paley, Slim Keith, Marella Agnelli, Gloria Guinness, etc) and his eventual betrayal of them via the short story, "La Cote Basque, 1965".
My Thoughts: The Swans of Fifth Avenue is one of those deliciously scandalous guilty pleasures…wealthy people behaving badly at its best…with the added bonuses of the right amount of depth and writing that strikes the perfect tone. While this book is technically fiction, the major events and timelines are real with dialogue, emotions, and details imagined by the author. Continue Reading…
Trophy Son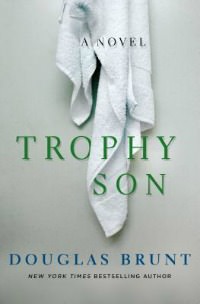 by Douglas Brunt
Fiction – Sports (Release Date May 30, 2017)
288 Pages
Affiliate Link: Buy from Amazon
Plot Summary: Thanks to his father's rigorous and stifling coaching, tennis prodigy Anton Stratis has never known much outside of his sport…until he decides to take control of his life.
My Thoughts: Though this novel is set inside the grueling world of elite tennis and the professional tennis circuit, it's really a unique spin on the coming of age story, an indictment of the world of overbearing sports parents, and a story about a fraught relationship between father and son. With the elite sports setting of You Will Know Me by Megan Abbott (my review) and the father/son dynamic of The Great Santini
by Pat Conroy (my review), Trophy Son is a book you can fly through. Continue Reading…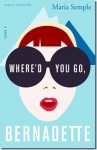 Where'd You Go, Bernadette by Maria Semple
Fiction (Released August 14, 2012)
320 Pages
Affiliate Link: Buy from Amazon

Plot Summary: Bernadette Fox disappears following a series of embarrassing incidents at home and issues with anxiety, sending her eighth grade daughter (Bee) on a quest to find her.
My Thoughts: This book is surprising, quirky, heartwarming, and suspenseful. At first, I thought it was going to be a flighty read about neurotic mothers in the carpool line. But, about a quarter into the book, you learn more about Bernadette…she's a complex character and I was hooked on her after reading the ArtForum article profiling her former architecture career. Continue Reading…
Pin this post…