In the past, I've been the type of reader that gravitates mostly to literary fiction, but enjoys something lighter every now and then. But, things changed this year when lighter fiction has, on the whole, worked better for me than more serious literary fiction. And, as I discussed a few weeks ago, I've struggled to adjust to this new normal. I've been sub-consciously short-changing some of my favorite lighter books in the ratings department, so I wanted to give them their very own showcase.
I want my light fiction to be more than straight-up fluff…I appreciate smart writing, biting social commentary, wit, and an engrossing plot. And, the books on this list have all those qualities. They're also books I've recommended over and over to other people. As with all my recommendation lists, I'll continue adding books as I find them.
Latest Addition (March 10, 2017)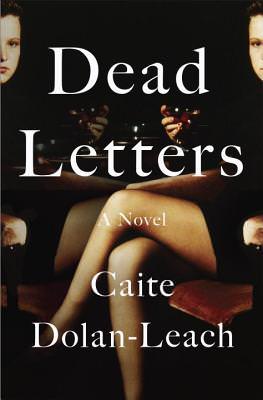 Dead Letters by Caite Dolan-Leach
Fiction – Debut (Released February 21, 2017)
353 Pages
Affiliate Link: Buy from Amazon
Plot Summary: When Ava Antipova gets word that her wild twin sister (Zelda) is dead, she leaves her Paris graduate program to return to her family's vineyard in upstate New York…only to find circumstances surrounding her sister's death that are a bit off and a message from Zelda.
My Thoughts: This debut novel has absolutely everything and is one I'll be recommending to just about everyone I know for a long time. It has a perfectly paced plot, a dysfunctional family, a mystery, great writing, snarky humor, and depth. And, it's one of those rare books that I can comfortably categorize as "literary" AND "brain candy." Continue Reading…
The List
A Hundred Summers by Beatriz Williams
Fiction (Released May, 2013)
357 Pages
Affiliate Link: Buy from Amazon

Summary: In the summer of 1938, Lily plans to relax at her family's vacation home in Seaview, Rhode Island (a blue blood beach enclave), but her childhood best friend and former fiancé's appearance throws a wrench in her plans.
My Thoughts: A Hundred Summers is a light, fun book that would make a great beach read. However, it does have some depth to it, which is why I enjoyed it so much. Continue Reading…
Bittersweet by Miranda Beverly-Whittemore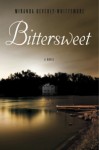 Fiction (Released May, 2014)
385 Pages
Affiliate Link: Buy from Amazon

Summary: When the beautiful and wealthy Genevra (Ev) Winslow invites her very average roommate, Mabel Dagmar, to spend the summer at her family's summer retreat, Mabel enters a world of secrets, lies, threats, and betrayal.
My Thoughts: Bittersweet was my favorite book of the summer of 2014! It joined We Were Liars in the category of summer books about "extremely wealthy families behaving badly in private vacation compounds" (yes, that seems to be a budding category these days…and an exciting one!). Continue Reading…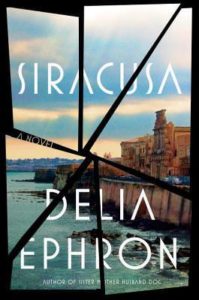 Siracusa by Delia Ephron
Fiction (Released July 12, 2016)
304 Pages
Affiliate Link: Buy from Amazon

Plot Summary: Relationships are put to the test when two couples (and one couple's somewhat odd daughter) vacation together in Italy.
My Thoughts: Siracusa might be my favorite vacation-type read so far this year! It's light and fast-moving, but also smartly written. The story is told from each of the four adults' perspectives and the writing style shifts with each voice. Going into the trip, both marriages had their own issues, with each spouse frequently mocking his/her partner. As the trip takes on a somewhat surreal quality, everyone starts acting out…refusing to hide their pent-up resentments any longer. Continue Reading…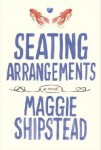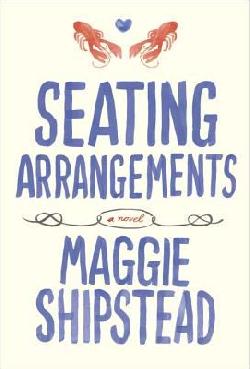 Seating Arrangements by Maggie Shipstead
Fiction (Released June 12, 2012)
302 Pages
Affiliate Link: Buy from Amazon

Plot Summary: Family and friends gather on a small island in New England for the wedding of Daphne Van Meter, who is seven months pregnant, and Greyson Duff.
My Thoughts: The Van Meters (Winn and Biddy are the parents – I mean, get a load of those names!) and Duffs are snobby, New England families that don't talk about anything unpleasant and fear "inappropriateness" and "social embarrassment" above all else. Obviously, a wedding where the bride is knocked up has the potential for many moments that would send these people into a tailspin. Continue Reading…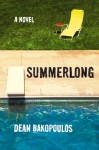 Summerlong by Dean Bakopoulos
Fiction (Released June 16, 2015)
320 Pages
Affiliate Link: Buy from Amazon

Summary: During one particularly hot summer in Grinnell, Iowa, Don and Claire Lowry find that their marriage isn't as strong as they thought; their discontent and the heat driving them to act uncharacteristically.
My Thoughts: Summerlong was a surprise hit for me…it's darker and edgier than the cover would lead you to believe. You can really feel this book…the simmering suburban discontent, everyone having an itch that's just waiting to be scratched, the restlessness that comes with sweltering summer days. It's like a sea of smoldering embers threatening to ignite at the slightest catalyst. Continue Reading…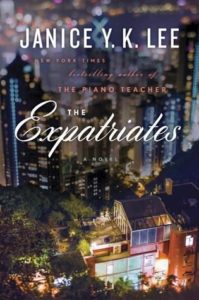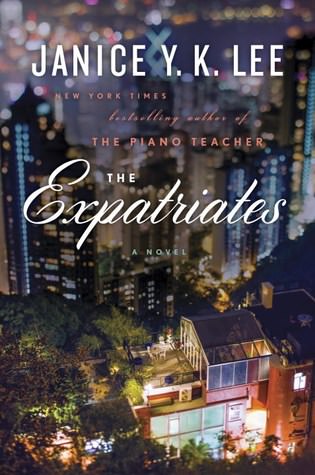 The Expatriates by Janice Y.K. Lee
Fiction (Released January 12, 2016)
336 Pages
Affiliate Link: Buy from Amazon

Summary: A story about life as an American expat in Hong Kong told through the eyes of three women: Margaret (a married mother of three recovering from a tragedy), Mercy (a twenty-something Korean American Columbia grad trying to get her life on track), and Hilary (a housewife struggling with fertility).
My Thoughts: The Expatriates hit a couple of my "what makes a book work for me" buttons: a good balance between plot and style, dark undertones, and social commentary. I was expecting a light novel about wealthy, successful expats living it up in Hong Kong and I was delighted to find the story also had surprising depth. Yes, many of the characters' lives sparkle on the surface, but darkness lurks just underneath as it becomes apparent that reality is quite different from appearances. Continue Reading…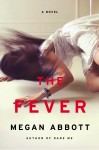 The Fever by Megan Abbott
Fiction (Released June, 2014)
320 Pages
Affiliate Link: Buy from Amazon

Summary: When Deenie's best friend, Lise, is struck by an unexplained fainting spell/seizure in the middle of class, Deenie's family and entire high school community are thrown into the middle of the fear and hysteria associated with a strange and quickly spreading epidemic.
My Thoughts: The Fever was the only novel that I chose to read off the New York Times Summer Reading List and was also an Amazon Best Book of the Month for June. Stacey from The Novel Life best described it as "unputdownable" and I can't come up with a better one word description. This was a book that kept me up late at night…I plowed through 3/4 of the book without taking a single note! Continue Reading…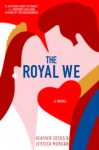 The Royal We by Heather Cocks and Jessica Morgan
Fiction (Released April 7, 2015)
465 Pages
Affiliate Link: Buy from Amazon

Summary: Inspired by the real life courtship of Prince William and Kate Middleton, American Rebecca "Bex" Porter embarks on a relationship with Prince Nicholas after meeting at Oxford.
My Thoughts: The Royal We is fun, cheeky, and romantic (but not overly cheesy)! It pokes fun at the idiosyncrasies of the British monarchy (I love any book that refers to the fictional Prince Charles as a "douchelord"…who knew he had so much in common with Scott Disick?!), but it's equally heartfelt about the emotions that go along with existing in a gilded royal cage. Continue Reading…
The Swans of Fifth Avenue by Melanie Benjamin
Historical Fiction (Released: January 26, 2016)
368 Pages
Affiliate Link: Buy from Amazon

Summary: A novel (wink, wink) based on the friendship between author Truman Capote and his New York City socialite "swans" (i.e. Babe Paley, Slim Keith, Marella Agnelli, Gloria Guinness, etc) and his eventual betrayal of them via the short story, "La Cote Basque, 1965".
My Thoughts: The Swans of Fifth Avenue is one of those deliciously scandalous guilty pleasures…wealthy people behaving badly at its best…with the added bonuses of the right amount of depth and writing that strikes the perfect tone. While this book is technically fiction, the major events and timelines are real with dialogue, emotions, and details imagined by the author. Continue Reading…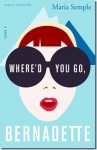 Where'd You Go, Bernadette by Maria Semple
Fiction (Released August 14, 2012)
320 Pages
Affiliate Link: Buy from Amazon

Plot Summary: Bernadette Fox disappears following a series of embarrassing incidents at home and issues with anxiety, sending her eighth grade daughter (Bee) on a quest to find her.
My Thoughts: This book is surprising, quirky, heartwarming, and suspenseful. At first, I thought it was going to be a flighty read about neurotic mothers in the carpool line. But, about a quarter into the book, you learn more about Bernadette…she's a complex character and I was hooked on her after reading the ArtForum article profiling her former architecture career. Continue Reading…