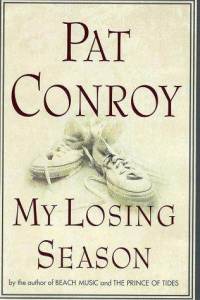 Nonfiction – Sports / Memoir (Released August, 2003)
Bottom Line: Read it.
Link to this book on Amazon
Plot Summary:
Conroy tells the story of his senior season (1966-67) on the Citadel basketball team and coming together with his teammates.

My Thoughts:
Why would anyone care about the 1966-67 season of the Citadel basketball team, who was average at best, enough to read an entire book about them?
This book is not for you if you're looking for straight up basketball. It's more about coming together as a team, Conroy's bond with his teammates, growing up, and Conroy using basketball as an escape from his domineering father.
Like most other Conroy books, it's beautifully written and tells a nuanced story with far more depth than your average sports book. It's on my Sports Books List.
You May Also Like:
Muckers by Sandra Neil Wallace
The Death of Santini by Pat Conroy
The Great Santini by Pat Conroy
The Miracle of St. Anthony by Adrian Wojnarowski