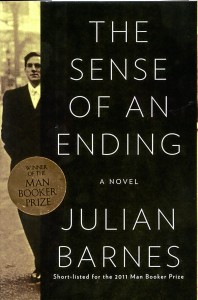 Fiction (Released October, 2011)
Bottom Line: Skip it.
Link to this book on Amazon
Plot Summary:
Tony Webster confronts his past through the reappearance of an old girlfriend and portions of the diary of an old friend.
My Thoughts:
I had trouble writing the summary for this book because, as I was reading, I kept asking myself "what is the point?" or "what is this even about?". I did enjoy reading the book and I was interested to see what happened next, but at the same time, I kept wondering if I was missing some major underlying meaning.
Maybe it was because everyone who had recommended this book to me RAVED about it and I thought it was merely OK. Or, maybe I really completely missed the point.
I'm glad I read it since I didn't invest too much time into it (it's really short) and, at least now, I can participate in a discussion about it. Otherwise, I feel like this is one of those award winners that literary critics love, but is perplexing to some regular readers.