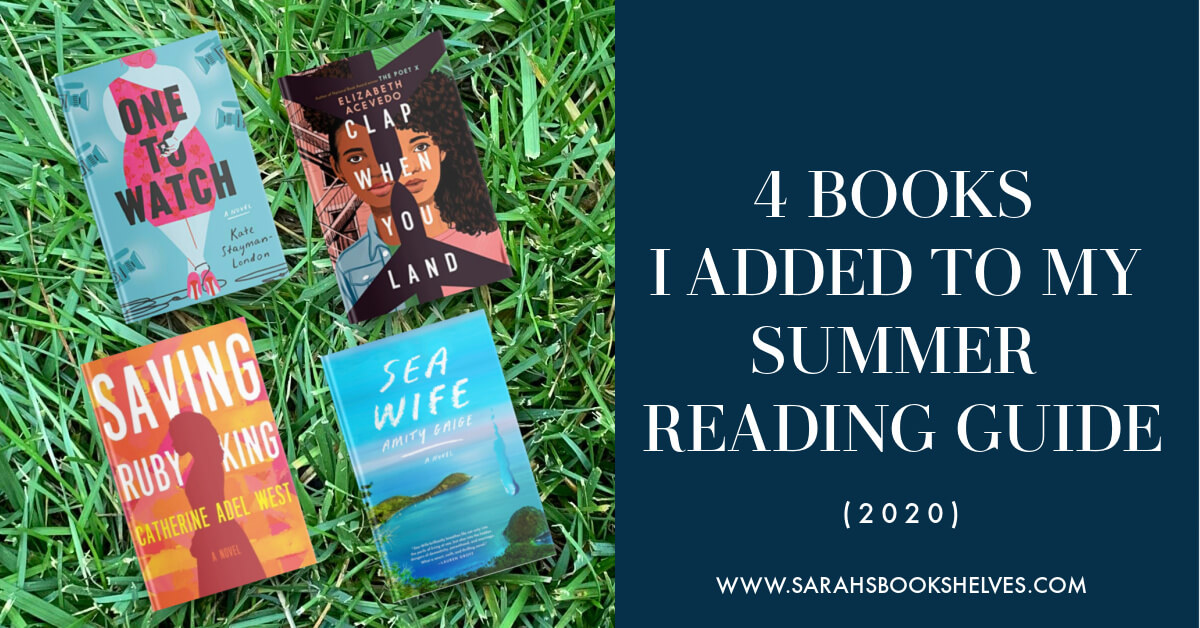 After I put together the Summer Reading Guide each year, I always pick up some books that others have been raving about, but that I haven't gotten to yet. And, invariably, I end up kicking myself for not reading some of those sooner because they would've been perfect for the Summer Reading Guide.
So, I make some late additions! There are 4 books I just added to my 2020 Summer Reading Guide!
This post contains affiliate links (plus: here's your Amazon Smile-specific affiliate link
).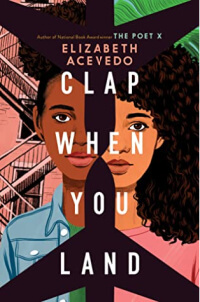 Clap When You Land
by Elizabeth Acevedo
Young Adult (Release Date: May 5, 2020)
432 Pages
Affiliate Link: Buy from Amazon

Source: Purchased (Publisher: Quill Tree Books)

Plot Summary: A story (told in verse) of two sisters (Camino in the Dominican Republic and Yahaira in the U.S. – who don't know about each other) grieving their father's death and discovering the truth about their families.
My Thoughts: Let me start by saying I'm not a poetry reader, so I was a little hesitant to pick up this novel in verse. I decided to give it a chance because so many readers I trust raved about it and I'm glad I did. I adored this coming of age story of two girls dealing with the same grief in parallel worlds. It had heart and I loved both Camino and Yahaira. But, I loved the story in spite of the verse format rather than because of it. Once I got into the story, I almost felt like I was reading prose that was just formatted differently on the page. But, I'm not sure what the verse added to the story and I wished it had been written in prose. I felt like it was more something for me to get used to and get past in order to enjoy this incredible story. But, maybe I just don't get it because I'm not a poetry reader? All in all, I'm glad I pushed myself out of my comfort zone and rated it 4 stars!
If you asked me what I was, & you meant in terms of culture, I'd say Dominican. No hesitation, no question about it. Can you be from a place you have never been? You can find the island stamped all over me, but what would the island find if I was there? Can you claim a home that does not know you, much less claim you as its own?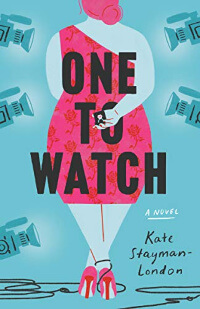 One to Watch
by Kate Stayman-London
Fiction – Rom-Com (Release Date: July 7, 2020)
432 Pages
Affiliate Link: Buy from Amazon

Source: Purchased (Publisher: The Dial Press)

Plot Summary: Bea Schumacher, a plus-size blogger, becomes the lead of Main Squeeze, a Bachelor-esque reality TV show.
My Thoughts: Y'all know how big of a Bachelor fan I am…and I specifically love digging into what goes on behind-the-scenes of reality TV and The Bachelor in particular. And, One to Watch gives a juicy behind-the-scenes picture of The Bachelor (which I think is fairly accurate based on everything I've learned by reading Reality Steve's blog). Diversity within the Bachelor franchise has been in the news a lot lately (including this campaign) and this book explores that in spades. It felt timely and looked at various types of diversity (obviously body type, but also racial, etc). There are some cringe-y moments, but those are there to prove a point. I liked Bea and was rooting for her to succeed in the way that's best for her. And, I loved the inclusion of text threads, Twitter threads, blog posts, and news articles. One to Watch is brain candy the way I like it…a light style, but dealing with substantive topics. A perfect book for your beach bag!
I've told myself for so many years that I'm afraid of men rejecting me for the way I look, of them refusing to look past my size. But I was wrong—I don't need a man to look past my size. I need someone who'll see me and love me exactly as I am. For all its flaws, this show made me believe that that's possible.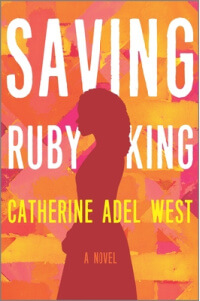 Saving Ruby King
by Catherine Adel West
Fiction – Literary (Release Date: June 16, 2020)
352 Pages
Affiliate Link: Buy from Amazon

Source: Purchased (Publisher: Park Row Books)

Plot Summary: When Ruby King's mother is murdered in her home, Ruby is left to live with her abusive father…while her best friend, Layla, makes it her mission to save her.
My Thoughts: This debut novel is absolutely stunning and it was my first 5 star read in quite a while! West's writing is intimate and powerful and the book kicks off with a Prologue where I highlighted at least 4 passages. There is an incredible amount packed into this story, but it flows so easily. It's about the hatred that can happen between parent and child (both mother and son and father and daughter), but also the generational struggles that can drive that hatred. Ruby's and Layla's families are chock full of secrets, which both girls are looking to unearth. It's about growing up black in the South Side of Chicago (and the nuances of that neighborhood). It's about generations of pain and the deep bonds forged between those who are "in it" together. It's about tragedy and abuse through the generations and women banding together to rise up against that pain. It explores the dark underbelly of the church and questions of faith vs. church (they aren't necessarily the same thing). And, the actual church is a narrator in the story…giving a gossipy "if these walls could talk" kind of feel that I loved. Despite the heaviness of these themes, there is hope and strength. If you loved The Mothers by Brit Bennett (my review) and A Woman is No Man by Etaf Rum (my review), you'll love Saving Ruby King! P.S. – stay tuned for a podcast episode with the author in mid-August!
These types of connections are ones fortified through merciless circumstance not games of jump rope or hopscotch. Perhaps girls, ones whose skin color defines them more than the depth of their character, unearth a reserve of energy and strength alien to those on the outside, and maybe only other girls who share this trait are able to truly understand one another in a way a city or nation or world at large cannot.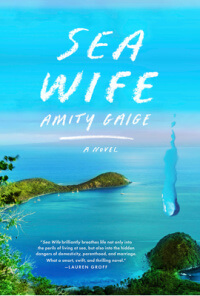 Sea Wife
by Amity Gaige
Fiction – Literary (Release Date: April 28, 2020)
288 Pages
Affiliate Link: Buy from Amazon

Source: Library (Publisher: Knopf)

Plot Summary: When Juliet and Michael decide to escape their conventional lives by taking their 2 young children to live on a sailboat off the coast of South America, disaster strikes.
My Thoughts: The publisher describes Sea Wife
as a "literary page-turner" and there is a suspenseful element, but I want to dispel the "page-turner" myth right away. Sea Wife
reads more like literary fiction with a suspenseful element that is very much in the background of the story. It's not the overall point at all. This is a story about marriage (Juliet and Michael were struggling with their marriage prior to their trip) and the commentary on marriage (and parenthood) is excellent. The story is told through Juliet's perspective after they return from their extended sailing trip and through Michael's Captain's Log from the trip itself. I loved this structure, which felt like two trains hurtling towards each other from opposite ends of the track. I also loved the glimpse this story gave into a total escapist way of life that honestly sounds pretty darn good right now. Reading about the broader world and the open ocean made me feel small and our problems less consequential (even though they most certainly aren't), which was a mentally healthy way to feel for a few days. P.S. – you do not need to be interested in sailing to enjoy this book…although the way Gaige describes sailing is magical.
People think they're running from their problems, the man said. But those people are not running from problems. They just want different problems. They don't want the problems of paperwork and traffic and political correctness. They want the problems of wind and weather. The problem of which way to go.
What's the best book you've read this summer?
Pin this post…