My local book club's February pick was this "buzzy" 2014 book…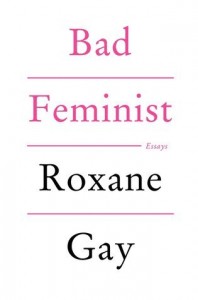 Nonfiction – Essays
Released August 5, 2014
339 Pages
Bottom Line: Skip it.
Affiliate Link: Amazon

Source: Purchased
Plot Summary: A collection of essays spanning politics, criticism, and feminism from one of the most-watched young cultural observers of her generation. (Goodreads)
My Thoughts: I wasn't a fan of this book overall, especially the political essays (lots of ranting, not enough logical arguments or data) and the entire section talking about movies (I haven't seen a movie in years..I know, that's really weird). I did enjoy the pop culture essays (Sweet Valley High? Absolutely!), the chapter about her experience on the competitive Scrabble tournament circuit (these things could spawn the next "Best in Show" movie!), and the final chapter about all the ways she departs from the "feminist stereotype" (her favorite color is pink, she loves men!).
The silver lining is that Gay's essay on likable and dislikable book characters got me thinking about the last book I read, which was…
Fiction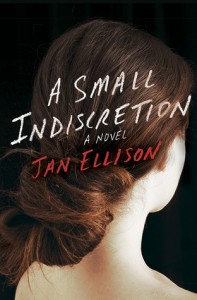 Released January 20, 2015
339 Pages
Bottom Line: Skip it.
Affiliate Link: Amazon

Source: eGalley provided by the publisher via NetGalley
Plot Summary: When happily married Annie Black receives a photograph from twenty years ago in the mail, she's forced to confront the past that is now invading her present.
My Thoughts: This was one of those books with a great start and ending, but a huge dip in the middle. Initially, I was hooked on the story and the suspense of how Annie's past was going to come back to bite her. And, I thought the ending was clever and surprising (a welcome change after seeing The Girl on the Train's ending coming a mile away!). But, once Annie really starts delving into her past, the story lost momentum and her character began to annoy me to no end. She was behaving somewhat outrageously, but also being incredibly meek and timid. This bizarre combination frustrated me and I started not to care what idiotic thing she did next…and, this colored my opinion of the overall book.
What does
Bad Feminist

have to do with my annoyance with

A Small Indiscretion

's Annie Black?

As I read Gay's essay on character likability and its effect on a reader's opinion of the overall book, I immediately thought of Annie causing me not to like A Small Indiscretion…and a number of other books where my feelings about the characters influenced my overall opinion/rating.

Here's a quick view of what I mean…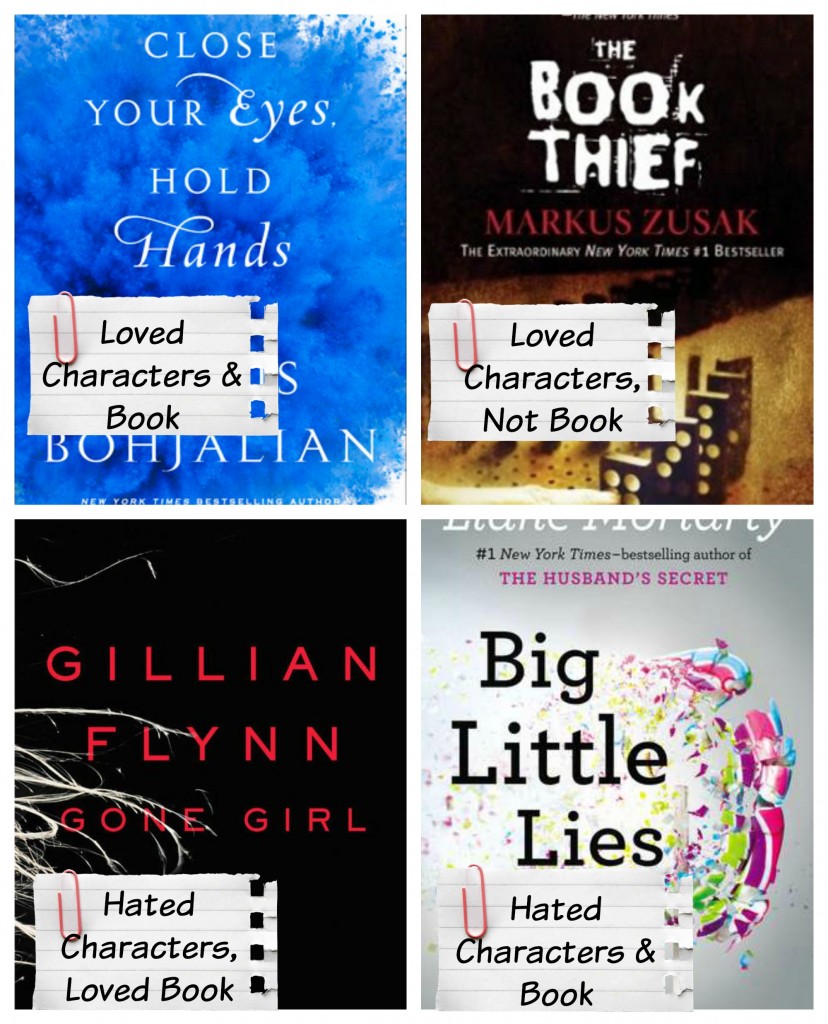 Sometimes dislikable characters cause me to dislike a book and sometimes they don't. Why is this? Is there any pattern to it?
There seem to be two particular scenarios where dislikable characters cause me not to like the overall book…
When the

narrator

is dislikable or annoying. I get frustrated living inside someone's head who drives me crazy (i.e. Cecilia of

The Husband's Secret

with all her tupperware and competitive mommying)!
When every single character is dislikable and there is no "outsider" providing sane, hopefully hilarious commentary on their ridiculous behavior (i.e. no sane outsider in Julia Fierro's

Cutting Teeth

).
What makes a character "likable" to me?
In Bad Feminist, Gay describes "likable" characters as those who:
Know how to play by the rules and care to be seen playing by the rules.

Are lovable while they do right.
When I talk about a likable character in a review, Gay's definition isn't what I mean. To me, a likable character is not a perfect character. It's an interesting character that is not annoying…someone I'd want to hang out with. I, like Gay, find "perfectly likable" people a bit boring and not relatable. In real life and in books, I want to feel like I know someone for who they are, warts and all. I'll take fiery, flawed, selfish Scarlett O'Hara over sweet, perfect Melanie Hamilton Wilkes any day! 
Gay shares what she wants to see in characters:
The relevant question isn't "Is this a potential friend for me?" but "Is this character alive?"

I want characters to be the most honest of all things – human.
I don't quite agree with the "is this a potential friend for me?" statement because sometimes I do like a character for that reason. But, the characters I want to hang out with are rarely the lovable, rule playing, do-gooders Gay talks about. I'd rather hang out with the "honest humans" – so, I think we're more or less in agreement.
What types of characters do you find "likable" and "dislikable"? Do dislikable characters color your opinion of the overall book?