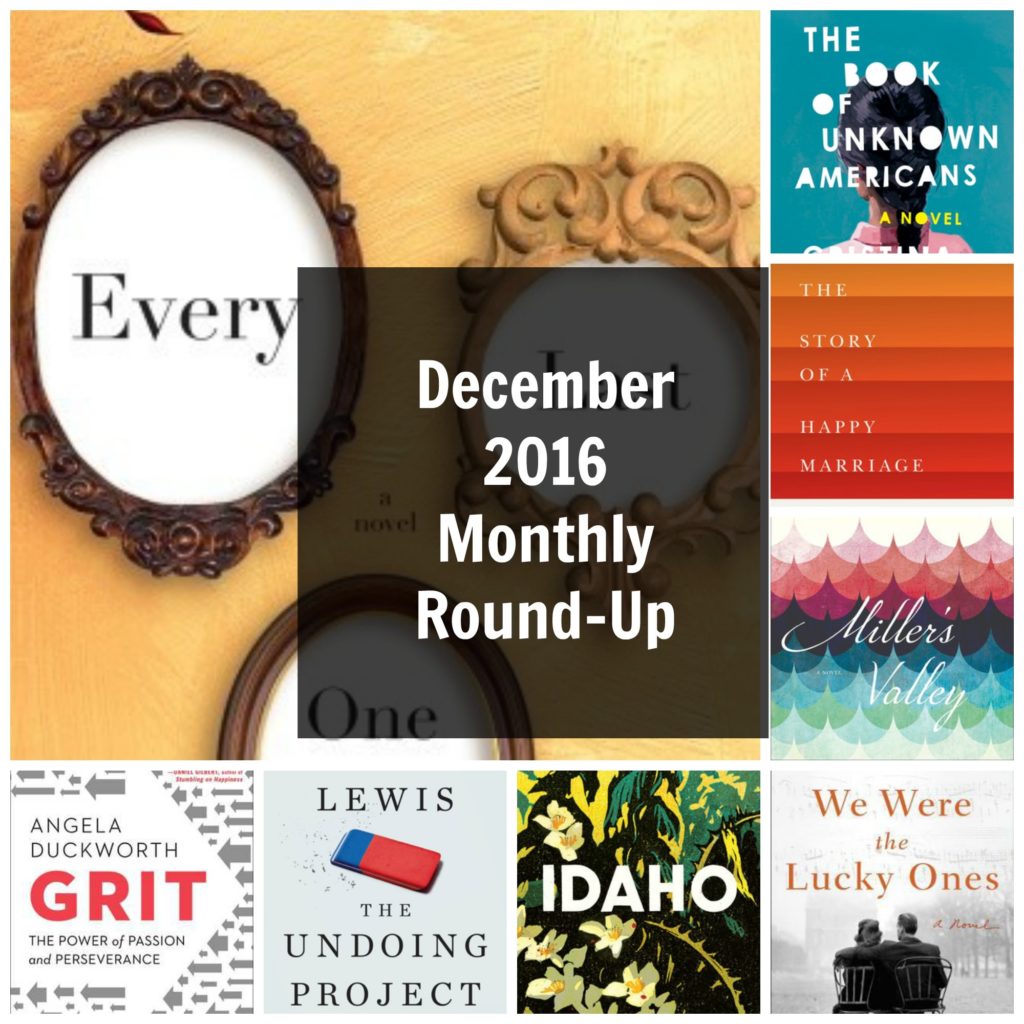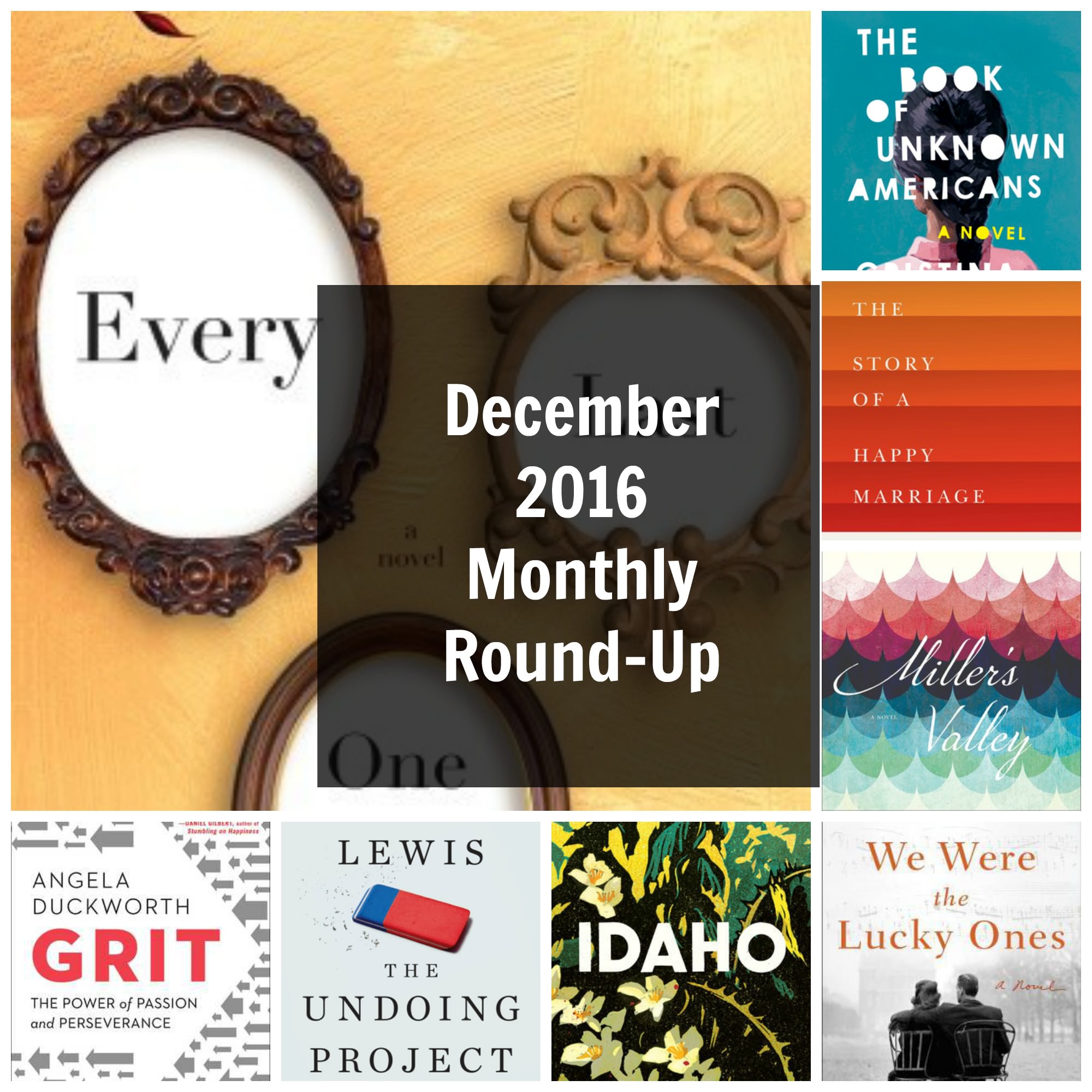 December Reading
Best Book of the Month
Every Last One by Anna Quindlen (April 13, 2010)
Fiction, 299 Pages
Affiliate Link: Buy from Amazon
Most Popular December Posts
Five 2016 Books That Deserved the Hype…And Five That Didn't
My Most Anticipated Books of 2017
Ten New-to-Me Authors I Read in 2016
Favorite Posts by Fellow Bloggers
Amanda at Bookshelf Monstrosity's If You Like Ann Patchett… post was especially timely considering my recent love of

Commonwealth

and interest in delving into her backlist (starting with

This is the Story of a Happy Marriage

this month).
Stacy at The Novel Life's list of 13 Amazing Author TED Talks includes some authors I've read and enjoyed (Susan Cain, Chimamanda Ngozi Adichie, and Angela Duckworth) and some that I want to read/listen to (Brene Brown, Shonda Rhymes).
Books are my Favourite and Best shared the books that pop up again and again on various Best Books of 2016 lists (Top 3 are

Homegoing

,

The Underground Railroad

, and

Swing Time

). Getting all those lists confused in your head? This is post is for you!
Library Checkout
December was a big library month for me, so I thought I'd sneak in an update here. I'm linking up with River City Reading's Library Checkout feature.
Checked Out, Read:
The Book of Unknown Americans

by Cristina Henriquez
This is the Story of a Happy Marriage

by Ann Patchett
Every Last One

by Anna Quindlen
Checked Out, To Be Read:
Adnan's Story

by Rabia Chaudry (audio cheat)
Holds:
The Pigeon Tunnel

by John Le Carre
Dark Matter

by Blake Crouch
Returned Unread:
News of the World

by Paulette Jiles