I'm still ploughing through books for my 2018 Summer Reading Guide (coming in May) and still being especially quick to DNF books right now as I try to find the best fits for the guide. I did a bunch of this (details below) while on vacation.
Tools of Titans
 Tip
I'm slowly working my way through Tools of Titans
 by Tim Ferriss, a collection of highlights from interviews he's done with various stars of their fields. It's chock full of awesome tidbits, so I thought I'd share the most helpful tip I pick up each week. I'm still in the "Wealthy" section.
On Taking the Plunge:
This entire blog wouldn't exist if I'd chosen not to do something I'm not qualified to do. Before I started this blog, I'd never read any book blogs before, much less actually know how to start one. If I'd asked myself if I was qualified to start one, the answer would have been h*ll no! Luckily, it never occurred to me to ask myself that question. 
"If I've learned anything from podcasting, it's don't be afraid to do something you're not qualified to do."

– From Dan Carlin, Host of Hardcore History and Common Sense podcasts
Hosted by The Book Date.
This post contains affiliate links (plus: here's your Amazon Smile-specific affiliate link
).
Instagram Favorite
Follow me at sarahsbookshelves
I finished reading…

Brass
 by Xhenet Aliu (January 28, 2018)
I liked this gritty, coming of age story fine, but not as much as some others have. The writing was great, but I wish I'd been able to get more into the story and care more about the characters. 3.5 stars.
Affiliate Link: Buy from Amazon
Text Me When You Get Home
by Kayleen Schaefer (February 6, 2018) – AUDIOBOOK
Same story as Brass. Liked it fine; not as much as some others. I did think the history of female friendship was fascinating and sad…how women were made to feel like they had to hide their female friendships or give them up because they were supposed to be devoting themselves entirely to their families.
Affiliate Link: Buy from Amazon
You Think It, I'll Say It: Stories
 by Curtis Sittenfeld (April 24, 2018)
This is one of the best short story collections I've ever read! I adored every single story and I'm normally not a fan of short stories at all. It's a great starter short story collection (i.e. for people who're trying short stories for the first time…maybe for a reading challenge?) and it will absolutely make my Best Books of 2018 So Far list in a few months. Mini review to come.
Affiliate Link: Pre-Order from Amazon
Alternative Remedies for Loss
by Joanna Cantor (May 8, 2018)
Weirdly, this novel is a light, easy read, but it's about grief. I flew through it while on vacation! Mini review to come.
Affiliate Link: Pre-Order from Amazon
I'm currently reading…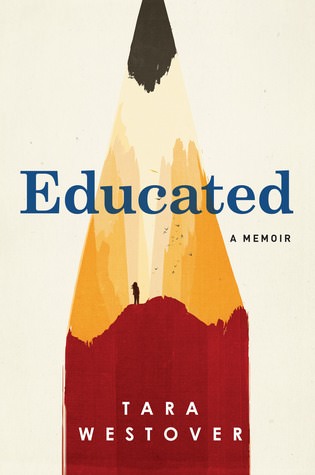 Educated
 by Tara Westover (February 20, 2018)
Everyone has been raving about this memoir that's been compared to The Glass Castle
and Hillbilly Elegy. I'm about 25% through and, so far, it's living up to the hype and those two heavy-weight comparisons! 
Affiliate Link: Buy from Amazon
I tried, but wasn't feeling…
I'm on the hunt for candidates for my 2018 Summer Reading Guide (coming in May), so I'm being very quick to put books aside. I may come back to some of these if I hear good things from someone else. Or, some may be books I want to read eventually, but I suspected they wouldn't be great fits for my Summer Reading Guide.
Love and Ruin
 by Paula McLain (May 1, 2018)
DNF at 27%.
The Italian Party
 by Christina Lynch (April 10, 2018)
DNF at 6%.
Campaign Widows
 by Aimee Agresti (May 22, 2018)
DNF at 6%.
Upcoming reading plans…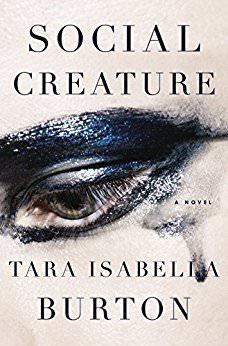 Social Creature
 by Tara Isabella Burton (June 5, 2018)
A debut New York City thriller that has been compared to Gillian Flynn, Donna Tartt, Herman Koch, Megan Abbott, and one of my favorite books of last year, Dead Letters. Normally comparisons scare me, but this is a laundry list of very different authors, all of whom I adore. Also, Lionsgate has preempted the film rights and Tyler Goodson, one of my Go-To Recommendation Sources, rated it 4 stars.
I was reading…
One Year Ago: I read a book that others loved, but I skimmed the second half.
Two Years Ago: I was reading one of my top 3 books of 2016 that I still haven't found a good read-alike for.
How was your reading week?