I experienced my first Southern snow in a long time this past weekend and it was only a few inches, but dang, it did some damage! It was super wet and heavy and we lost some good sized tree limbs. Our neighbor had a tree pretty much split in half.
I've also been working on some fun, new things for 2018…mostly tools and strategies to help you (and me!) pick better books! After my run with hyped books this year, my reading life is screaming at me to figure out a better way. I'm working on some actual tools to help you do this and figuring out how I'll generally work this theme into Sarah's Book Shelves next year.
If you're looking for gifts for the book lovers in your life, I posted my Best Holiday Gifts for Book Lovers 2017 guide on Black Friday! I've got you covered with book recommendations, the gift for book lovers that keeps on giving, and bookish gifts that aren't books. Best of all, you can get all this stuff without leaving your couch!
Hosted by The Book Date.
This post contains affiliate links (plus: here's your Amazon Smile-specific affiliate link
).
Favorite Instagram Post
Follow me sarahsbookshelves
I finished reading…


The Rules of Magic
by Alice Hoffman (October 10, 2017)
I am not a reader who normally likes anything related to magic, paranormal, or fantasy, but The Rules of Magic was an exception. The magic is not hokey at all and makes what is ultimately a story about love and family more fun and unique. It's also got some mystery, tragedy, a family feud, and a bit of history about the Salem witch trials and New York City. It's an unconventional kind of historical fiction, which is the only kind of historical fiction that appeals to me these days. 
Affiliate Link: Buy from Amazon
Daring Greatly
 by Brene Brown (September 11, 2012)
I've heard so many raves about this life improvement book (I hate the term self-help) about confronting your vulnerabilities. People say it's life-changing. That's a lot to live up to and I think there was just too much hype going into this one. Her ideas made sense, but I definitely didn't feel any life-changing "aha" moments. Also, I listened to it on audio and the narrator drove me nuts.
I'm currently reading…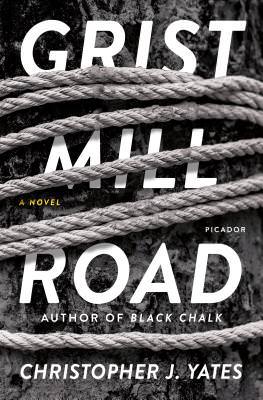 Grist Mill Road
 by Christopher J. Yates (January 9, 2018)
My first 2018 release! And, I was thrilled that this would be my first because I adored his debut novel, Black Chalk, and have recommended it to everyone under the sun. I'm about 25% through and it's dark and awesome so far. The opening will open your eyes for sure. 
Affiliate Link: Pre-Order from Amazon
I tried, but wasn't feeling…

The Nix
 by Nathan Hill (August 30, 2016)
After reading the prologue, I thought I'd love this book. And, I did really like Hill's writing style (other than his excessively long tangents). But, the story really meandered and the thing is just so dang long. A 700+ page book has to really wow me if I'm going to devote the time to it and, while I liked it alright, it wasn't enough to keep me going until the end. DNF at 40%.
Upcoming reading plans…
For the rest of the year, I'll be alternating between backlist books and 2018 new releases…unless library holds throw a wrench in my plans, which I'm sure they will despite my efforts to proactively manage them (via suspensions). So, possibly…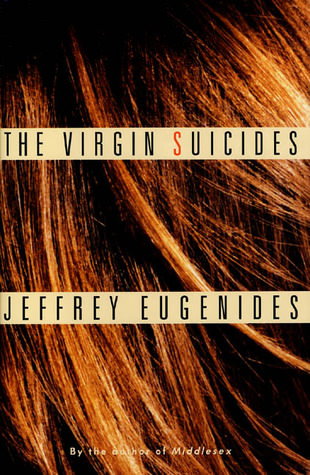 The Virgin Suicides
 by Jeffrey Eudenides (April, 1993)
Believe it or not, I've never read this modern classic (though I have read Middlesex
and The Marriage Plot
). Annie Spence couldn't stop raving about it in her memoir about books, Dear Fahrenheit 451, so I figured I should see what all the fuss is about. Plus, it's short.
I was reading…
One Year Ago: I was reading Ann Patchett's essay collection, which is now a Reese Witherspoon Book Club pick!
Two Years Ago: I was reading the Beatriz Williams that turned me off of her books. 
How was your reading week?