You may be familiar with my Read It, Skip It posts where I normally cover two books. I'm trying something different this month by rounding up all my January releases into one big Read It, Skip It post. What could give you a clearer picture of the January releases than that?!
Plus, if you're thinking about tracking your reading this year, check out my "Rock Your Reading" Tracker! It automatically compiles all your reading stats into pretty Summary Charts and enables you choose better books by helping you track your recommendation sources.
This post contains affiliate links (plus: here's your Amazon Smile-specific affiliate link
).
Read These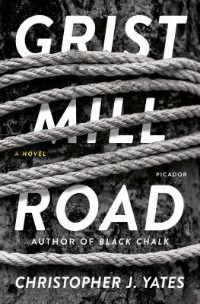 Grist Mill Road
by Christopher J. Yates
Fiction (Released January 9, 2018)
352 Pages
Affiliate Link: Buy from Amazon
Source: Publisher (Publisher: Picador)

Plot Summary: Two and a half decades after Patrick, Hannah, and Matthew were involved in a childhood crime in their hometown of Roseborn, NY, they meet again in New York City and have to grapple with what happened years ago.
My Thoughts: Yates' debut novel, Black Chalk, was one of my favorite books of 2014 and I had high expectations for his sophomore effort. Though Grist Mill Road
wasn't perfect and I didn't love it as much as Black Chalk, I couldn't put it down. It's the kind of book I could've read in one sitting if I had the time. It's part coming of age story (reminiscent of My Sunshine Away) and part psychological thriller, while managing to remain literary (well…until the overly thriller-y ending). The opening Prologue reveals the big "what" of the story and will take your breath away, but the intensity doesn't let up as you start to learn the "how" and "why." I do wish Matthew's backstory had been introduced earlier in the book and that certain storylines hadn't been told in letter format. Nevertheless, Grist Mill Road
is a solid choice if you like dark, twisty, literary thrillers about extremely complicated friendships (a la If We Were Villains).
That there must have been a thousand and one different ways I could have saved her that day. But what did I do? I did nothing.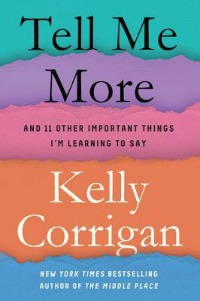 Tell Me More
by Kelly Corrigan
Nonfiction – Memoir (Released January 9, 2018)
256 Pages
Affiliate Link: Buy from Amazon
Source: Publisher (Random House)

Plot Summary: Corrigan's memoir is organized around the "12 hardest things she's learning to say," including "No," "I don't know," and "I Was Wrong."
My Thoughts: I absolutely adored (it's my favorite 2018 release I've read so far!) this memoir that spoke to me in a "yes, that's exactly how it is" way. She kicks things off with an essay that will touch the conflicted hearts of overtaxed moms everywhere and moves on to cover many big life issues (marriage, motherhood, illness, religion, friendship, grief, and loss) in a relatable and irreverently funny way. And, the second to last essay might even make you cry. Corrigan is a welcome addition to my "women who get women" club (current members include Anna Quindlen, Ann Patchett, and Cheryl Strayed) and I'd highly recommend Tell Me More
to anyone who loved Lots of Candles, Plenty of Cake
or This is the Story of a Happy Marriage.
What Will didn't point out, because he wanted me to arrive there on my own, was that his brand of acceptance wasn't grim compromise or gritted-teeth tolerance. He was not suggesting that we roll over, but rather that we keep rolling, onward.
Skip These
The Immortalists
 by Chloe Benjamin
Fiction (Released January 9, 2018)
352 Pages
Affiliate Link:
 Buy from Amazon
Source: Publisher (Putnam)

Plot Summary: When a psychic in 1969 NYC tells the four Gold children the dates of their respective deaths, the information drives their choices for the rest of their lives.
My Thoughts: I'm definitely in the minority in not loving this debut novel. It's getting lots of attention from the bookish media and love from some bloggers I normally agree with (Ann Marie at Lit Wit Wine Dine and Renee at It's Book Talk). The beginning felt like The Rules of Magic
: 1960's/70's NYC, a bit of magic, and young siblings trying to slide things by their parents. From that point on, the story is told in sections, one focusing on each of the four Gold children's lives. These were hit and miss…I was engrossed in some parts (Simon's and parts of Daniel's) and kept tuning out during others (Klara's and Varya's). I didn't care much about the sibling in the final section because he/she had been virtually absent for much of the book. That being said, the writing was great, so I would consider reading whatever Chloe Benjamin does next.
For so long, he hated the woman, too. How, he wondered, could she give such a terrible fortune to a child? But now he thinks of her differently, like a second mother or a god, she who showed him the door and said: Go.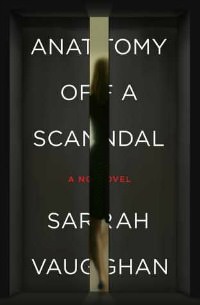 Anatomy of a Scandal
by Sarah Vaughan
Fiction (Release Date January 23, 2018)
400 Pages
Affiliate Link: Pre-Order from Amazon
Source: Publisher (Atria Books)

Plot Summary: When charismatic politician James is accused of a serious crime, his wife (Sophie) is forced to confront who he might be under his smooth veneer while the prosecutor (Kate) wrestles with her own past.
My Thoughts: Anatomy of a Scandal
 is a timely book (privilege, abuse of power, scandal, ego) and got a fair amount of pre-publication hype. While I expected the story to be fascinating, the telling of it fell flat. It reads easily, but is predictable and lacks subtlety and nuance in the serious issues it addresses. Every character is a cliche. By the second half, I was skimming just to see what would happen (nothing particularly interesting did).
She feels like laughing. James will be fine because he is the right type, he has done nothing illegal, and he has the prime minister's patronage. She glances past him to the bookshelves on which Hilary Mantel's pair of Cromwell novels sit: stories of an era in which a mercurial king's favour was everything. More than four centuries have passed, and yet, in Tom's party, there is still a flavor of life at court.
What are some of your favorite January 2018 releases?