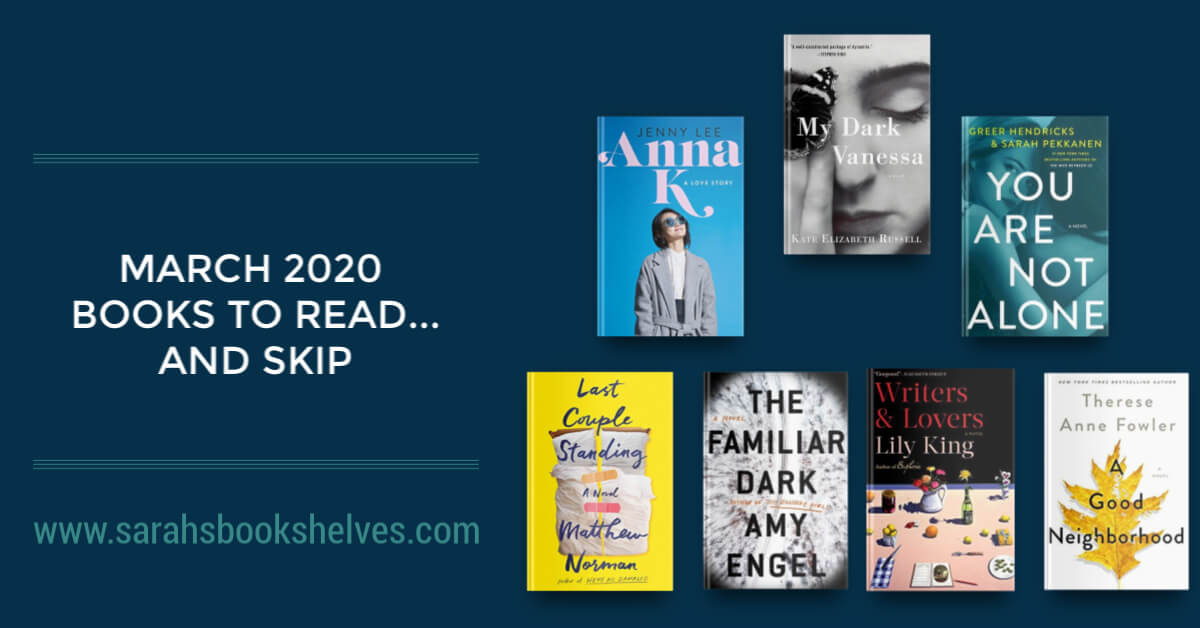 March was a MASSIVE month for new releases including some of the buzziest books of the year. Some of those panned out for me and others didn't. But, I can say that March releases were worlds better than February's for me…although the February bar was very low.
The Glass Hotel by Emily St. John Mandel is one of those, but you won't find it in today's post because it's getting it's own full review next week…and I have lots to say about it.
Hosted by Modern Mrs. Darcy.
This post contains affiliate links (plus: here's your Amazon Smile-specific affiliate link
).
Favorite Book of March 2020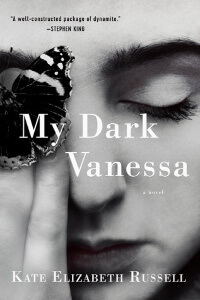 My Dark Vanessa by Kate Elizabeth Russell
Fiction – Literary (Release Date: March 10, 2020)
384 Pages
Affiliate Link: Buy from Amazon

Source: Publisher (William Morrow)

Plot Summary: At age fifteen, Vanessa begins an affair with her boarding school English teacher (Strane). Almost twenty years later, amid the #metoo movement, the teacher is accused of sexual harassment by another student, who wants Vanessa to come forward as well.
My Thoughts: This debut novel is one of the buzziest books of 2020 and Russell worked on it for 18 years. It's told in alternating timelines: when Vanessa and Strane are beginning their affair in high school (2000) and, years later, when Strane is accused of sexual harassment by another student (2017). I knew this book would be uncomfortable, totally messed up, horrifying and heartbreaking. It was and I was riveted. I was completely surprised by the direction the story took. Russell makes you understand something you don't think you ever could…how a naive teenager could think an affair with her 40+ year old teacher was consensual, while it's actually manipulative and abusive. I could see what Strane was doing to her, but I could understand how she, as a lonely and insecure fifteen year old, might not. This story illuminates the psychology of an abusive situation driven by a power imbalance in an incredibly intense way…and, the long and difficult struggle to recover from it. P.S. – there is a controversy surrounding this novel, which is explained well in this article. Russell responded to the controversy with this "note to readers" on her website. Feel free to use this information to come to your own conclusions. I also recommend listening to the author on the Moms Don't Have Time to Read Books Podcast where she thoughtfully shares more context for her novel.
I never would have done it if you weren't so willing, he'd said. It sounds like delusion. What girl would want what he did to me? But it's the truth, whether anyone believes it or not. Driven toward it, toward him, I was the kind of girl that isn't supposed to exist: one eager to hurl herself into the path of a pedophile. But no, that word isn't right, never has been. It's a cop-out, a lie in the way it's wrong to call me a victim and nothing more. He was never so simple; neither was I.
Also Read These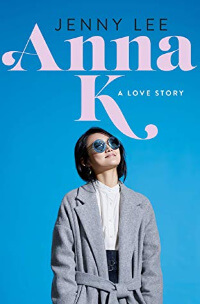 Anna K by Jenny Lee
Fiction – Young Adult / Romance (Release Date: March 3, 2020)
400 Pages
Affiliate Link: Buy from Amazon

Source: Publisher (Flatiron Books)

Plot Summary: Anna K is a perfect Korean-American daughter (especially compared to her party-boy brother, Steven) with the perfect Greenwich society boyfriend until she meets Alexia "Count" Vronsky, a notorious NYC private school lothario.
My Thoughts: Anna K is a YA romance that is the first novel in a series (the second installment, Anna K Away, is coming in 2021) and has been optioned for TV by HBO Max (and I think it would make fantastic TV). It's being billed as a reimagining of the classic novel, Anna Karenina, but also as "Crazy Rich Asians meets Gossip Girl." I haven't read Anna Karenina, but I think the "Crazy Rich Asians meets Gossip Girl" comparison is accurate…with some serious Chuck Bass vibes. There's a lot of NYC glitz, drugs, beautiful people, and partying. Though you do have to suspend belief at times and there is a lot of YA slang, it's a super fun and easy read (even though I don't normally read YA). I was rooting so hard for Anna and Vronsky…but, I was frustrated by the ending (luckily, an ending I don't like doesn't kill a book for me). Excellent pick for fans of last year's American Royals (my review). 
Calling it a harmless kiss would be like calling the Titanic a boating accident.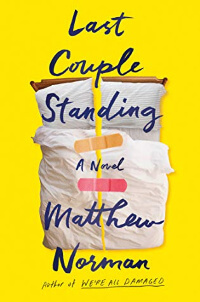 Last Couple Standing by Matthew Norman
Fiction – Brain Candy (Release Date: March 17, 2020)
288 Pages
Affiliate Link: Buy from Amazon

Source: Publisher (Ballantine)

Plot Summary: When happily married Mitch and Jessica's three closest friend couples get divorced, they embark on a crazy experiment to preemptively protect their marriage.
My Thoughts: The premise of this novel is admittedly a little outrageous. But, if you're able to just roll with it, Last Couple Standing is a fun palate cleanser of a novel. Mixed into Mitch and Jessica's crazy idea to protect their marriage from crumbling are astute observations about marriage, reasons marriages become stale post kids, and divorce. I was impressed by Norman's grasp of universal marital gripes from the female perspective, given he's a man. And, there is hope and growth amidst all the carnage.
For years, the concept of happiness simply hadn't come up in Mitch's head. Nor had the concept of unhappiness. This was his life. This was their life. She was his wife, and he was her husband, and that was the way it'd always be. Then The [F'ing] Divorces.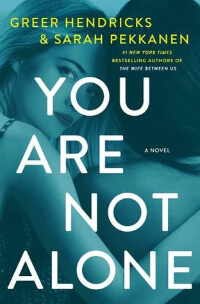 You Are Not Alone by Greer Hendricks & Sarah Pekkanen
Fiction – Thriller (Release Date: March 3, 2020)
352 Pages
Affiliate Link: Buy from Amazon

Source: Publisher (St. Martin's Press)

Plot Summary: Shay Miller is living a lonely, unremarkable life in New York City when she witnesses a woman jump in front of a subway train. Horrified and intrigued, Shay seeks out the woman's glamorous friends, who turn out to be interested in Shay too.
My Thoughts: When I started this book, I was in an epic reading slump (four DNFs in a row!). You Are Not Alone was just the book I needed, hooking me from page one and keeping me engrossed for the next two days. I do recommend going in as blind as possible, as this is a plot you want to just let unfold. It's a story about loneliness and the lengths people are willing to go for companionship. It reveals enough of what's going on beneath the surface to keep you on the edge of your seat…and then smacks you in the face with the logical, yet unexpected "why" of it all. And, y'all know I'm nitpicky about psychological thriller plot twists! There are also brilliant, little snippets of stats and data at the beginning of each chapter that add an extra layer to the story. And, for once, a thriller where the women are in charge! I recommended this book for Book of the Month in February (my "Why I Liked It" essay)! 
With those few words, Cassandra has just articulated everything I've been yearning for—not just lately, but for my entire life: A place to belong. A home that has nothing to do with a physical structure and everything to do with a feeling of love and acceptance.
Skip These
The Familiar Dark by Amy Engel
Fiction – Mystery (Release Date: March 31, 2020)
256 Pages
Affiliate Link: Buy from Amazon

Source: Publisher (Dutton Books)

Plot Summary: When Eve Taggert's daughter and a friend are found murdered on a playground in their small Missouri Ozarks town, Eve delves into family secrets to try to find out who killed her daughter.
My Thoughts: I loved Engel's The Roanoke Girls
(my review) even though it's a super messed up story, but this mystery fell totally flat to me. I'm not sure why I finished it and I even broke my own DNF policy. The first half is strangely slow for a mystery. It really focused on Eve's grief over her daughter's death in unoriginal ways while I was just waiting for something to happen with the investigation. I skimmed the last 30% just to find out what would happen, but the ending turned out to be a bit ridiculous. And, the entire book seemed surface level.
That's another thing no one tells you about dealing with death, how afterward the only voice you can hear is your own, reminding you of everything you did wrong.
Writers & Lovers by Lily King
Fiction – Literary (Release Date: March , 2020)
352 Pages
Affiliate Link: Buy from Amazon

Source: Publisher (Dial Press)

Plot Summary: After the death of her mother, Casey struggles to pay her bills as a waitress while trying to write a novel.
My Thoughts: Lily King's previous novel, Euphoria, got a ton of accolades when it came out and she's now back with a quite different story. King said she wanted to "write the book she had always wanted to read, but could never find – a novel about a woman's struggle to become an artist." But, I had mixed feelings. The beginning is a bit slow and I found Casey's decision-making frustrating (I think the reader is supposed to feel sorry for her struggle with student loan debt, but she spent the past few years gallivanting around the world not working or making any payments). This character-driven story did pick up, but not enough to push it beyond 3 stars for me. I loved the writing style and enjoyed her relationship struggles / decisions, but I would've preferred a slightly different book…one that delved deeper into Casey's complicated history with her parents (I felt like her family situation was the most intriguing part of the story) and how she overcame that to become a writer instead of focusing on the present with only sporadic glimpses into her past. That being said, I'm in the minority on this one (including among my reading twins). Susie from Novel Visits and Annie Jones both said it will be one of their favorite books of the year.
What I have had for the past six years, what has been constant and steady in my life is the novel I've been writing. This has been my home, the place I could always retreat to. The place I could sometimes even feel powerful, I tell them. The place where I am most myself.
The DNF's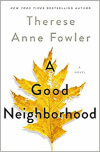 A Good Neighborhood
by Therese Anne Fowler (March 10, 2020)
DNF at 20%
I DNF'd it around 20% because I like "issues" in books to feel organic to the characters and story and this one felt heavy-handed with its "After School Special" style teachable moments. They just felt clunky to me. I know I'm in the minority on this one, though (Susie from Novel Visits loved it and so did Ashley Spivey).
What's the best book you've read so far this month?
Pin this post…