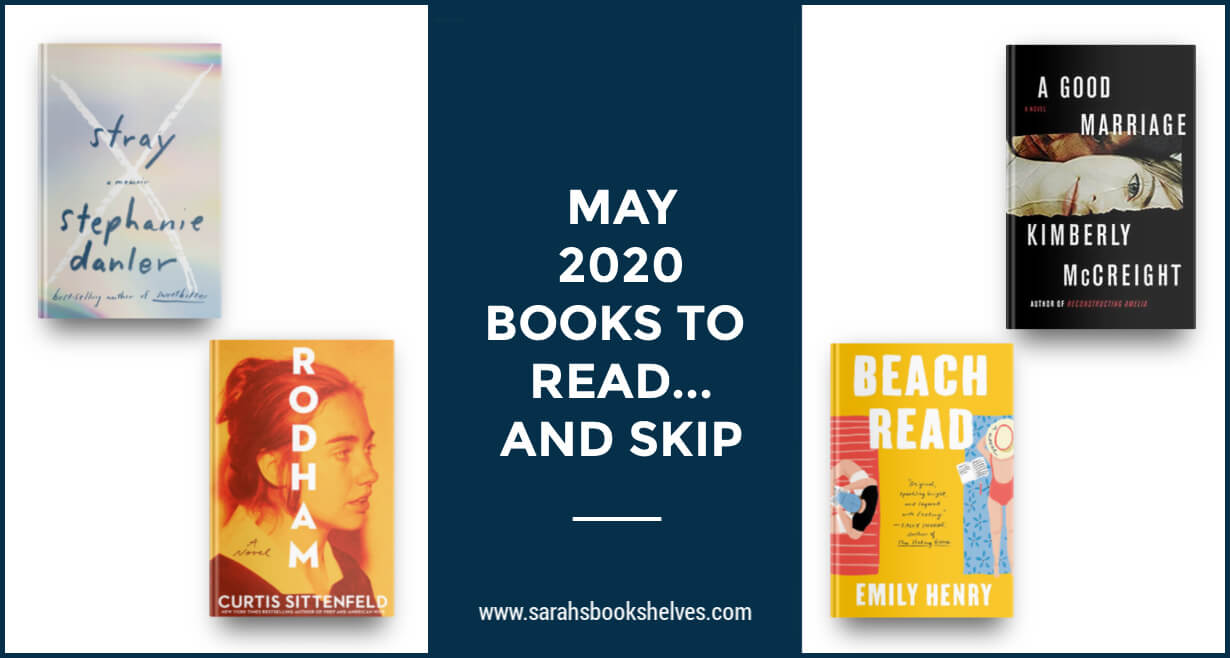 Just like April, May was a quality over quantity month! All the books I liked were 4 stars or higher, I didn't finish a single book I didn't like, and I only had one DNF! I'll take that. And, all three books I loved made my 2020 Summer Reading Guide (which launched on Tuesday)!
Hosted by Modern Mrs. Darcy.
This post contains affiliate links (plus: here's your Amazon Smile-specific affiliate link
).
Favorite Book of May 2020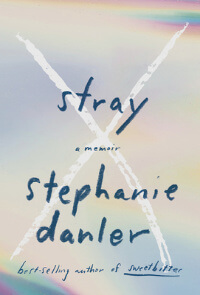 Stray by Stephanie Danler
Nonfiction – Memoir (Release Date: May 5, 2020)
256 Pages
Affiliate Link: Buy from Amazon

Source: Publisher (Knopf)

Plot Summary: The author of Sweetbitter (my review) returns to her hometown of Los Angeles from New York City after selling her debut novel and faces her traumatic childhood including alcohol and drug addiction (in sections called "Mother" and "Father")…and an unhealthy relationship (in a section called "Monster").
My Thoughts: Danler's memoir hit me in my core, but it's one of those books I don't think will be for everyone. It's super dark and one of the most raw memoirs I've ever read, yet immersive and riveting. Danler recounts horrible things that happened with her family in a matter-of-fact tone, yet her pain still pulses through her writing. Danler herself comes across as incredibly jaded (though I think she has every right to be) and doesn't seem worried about other people's judgment. She can get slightly pretentious at times (and has some privileged aspects to her background – swanky private school, wealthy friends – despite the train-wreck that is her family), which will rub some people the wrong way. Ultimately, she's scarred and bearing those scars for the world to see. She also paints a beautiful, yet haunting picture of Los Angeles and the dangers that lurk behind all the glitz. The darkness of this memoir worked for me during the time of coronavirus because I was able to immerse myself in someone else's problems and the stakes felt incredibly high. But, if you're looking for lighter, more comforting fare with 100% likable characters, this probably isn't for you. 4.5 stars!
What I've purchased, with the working till four a.m., back at it again at nine a.m., the debt, the divorce, the minute and massive sacrifices, is not the book, but an absurd freedom. No mortgage, no marriage, nowhere to clock in and tie on an apron. I have my friends on both coasts, my sister, Polaroid photos from countless sparkling parties, meals so decadent and rarified they were unrepeatable. I also have the potential for more. This should be the happiest time of my life.
Also Read These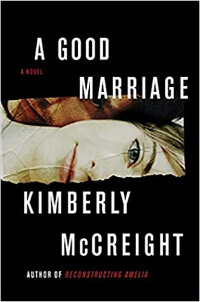 A Good Marriage by Kimberly McCreight
Fiction – Mystery (Release Date: May 5, 2020)
400 Pages
Affiliate Link: Buy from Amazon

Source: Publisher (Harper)

Plot Summary: When corporate attorney Lizzie Kitsakis gets a call from an old law school friend who is being held at Rikers after his wife is found dead in their home, she gets enmeshed in the tony Park Slope parents' scene and finds her own life in turmoil.
My Thoughts: Kimberly McCreight is one of my go-to mystery / thriller authors (I also loved Reconstructing Amelia and Where They Found Her). I've recently realized I have much more success with mysteries / thrillers if they're heavy on either A) psychology or B) legal / courtroom drama. A Good Marriage is heavy on the legal angle and McCreight went to law school at Penn. She sets a breadcrumb trail that leads up to an ending that is surprising, yet not too outlandish and still makes sense in the story. I also loved how she explored different issues that often mean trouble for marriages: addiction, workaholism, neglect, fidelity, money, and ambition (to name a few). And, the swanky Park Slope setting added some glitz. If you're a fan of Alafair Burke or Angie Kim, Kimberly McCreight needs to be next on your list! 4.25 stars!
"That's the hardest part about marriage, isn't it?" Zach went on. "Somebody else's problems become your own. It doesn't always feel fair."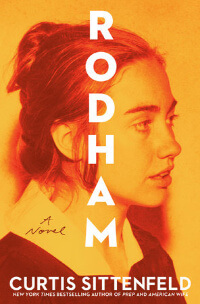 Rodham by Curtis Sittenfeld
Fiction – Literary (Release Date: May 19, 2020)
432 Pages
Affiliate Link: Buy from Amazon

Source: Publisher (Random House)

Plot Summary: In this fictional alternate history, Sittenfeld reimagines Hillary Rodham Clinton's life if she had decided not to marry Bill. 
My Thoughts: Let me start by saying I have so many questions about this book. First, how / why did Sittenfeld choose to use Hillary's real name and image on the cover (she used a fictional name when she wrote American Wife, a similar book about Laura Bush)? Second, is it possible that this novel was Hillary's way of getting certain regrets out there that she hasn't been able to voice publicly (i.e. Why did she marry Bill? Did she know about his womanizing and dirty political tactics from the beginning? Why / how did she tolerate it all?). I realize this is a bit of a conspiracy theory, but it would also explain why / how Sittenfeld was allowed / chose to use Hillary's real name and likeness. The story itself is immersive and raises topics that are fascinating to think about (i.e. How would a Bill / Hillary non-marriage have changed the trajectory of the entire country? How would Bill be received by the public in a post #MeToo world?). This book is also divisive…Hillary is portrayed extremely sympathetically (I wish there had been a little more nuance here) and Bill is absolutely slammed (i.e an outrageously charismatic man-child who's also a sexual predator). Readers that never liked Hillary probably won't like this book. That being said, I'm not a super political person, but I've always been somewhat fascinated by the Clintons. They're both so contradictory in many ways (and therefore compelling to read about) and that shines through in this book. 4 stars!
"You know when true equality will be achieved? When a woman with these kinds of skeletons in her closet has the nerve to run for office."
The DNF's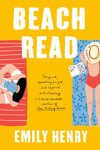 Beach Read by Emily Henry (May 19, 2020)
DNF at 36%
I've now figured out that light and fluffy isn't working for me during the time of coronavirus. For some reason, I need something with a bit more heft and higher stakes (and being a page turner helps too). I also thought the dialogue and banter was a bit over-the-top.
What's the best book you've read so far this month?
Pin this post…