Hosted by The Book Date.
Thanks so much to everyone who shared their thoughts on the state of this blog last week! The basic gist of many of your comments boils down to this:
I should create whatever content brings me the most satisfaction (my blog readers be damned…haha!).

I have some readers who don't necessarily share my taste in books, which is interesting. I'm curious what keeps them reading if its' not the books.

Lists and discussion posts are popular (lining up with my pageviews data).

Others are struggling with the book review dilemma (i.e. least favorite posts to write and least viewed posts) as well, but no one has really figured out the key to this castle.

People seem to be (cautiously?) intrigued by the book recommendations project, which I'll share more about later.
I'm still mulling over my next steps. But, I'm going to try some different things over the next few months to see what sticks. You might see me occasionally branch out from writing just about books, cut back on (though not eliminate) traditional book reviews, and try some new features.
And, I'd love to hear your feedback whenever you see new content!
This post contains affiliate links.
I finished reading…

The Most Dangerous Place on Earth by Lindsey Lee Johnson (January 10, 2017)
This wasn't the twisty page turner about demented high school students that I expected…it was more about the characters (don't worry, some of those characters are definitely demented) and the writing was stellar. I preferred it this way.
Affiliate Link: Buy from Amazon
Swimming Lessons
 by Claire Fuller (February 7, 2017)
Another novel that wasn't quite what I was expecting. But, I ended up really liking it. I'll post a review after thinking on it a bit more.
Affiliate Link: Pre-Order from Amazon
I'm currently reading…

Desperation Road
 by Michael Farris Smith (February 7, 2017)
I'm only 15% into this Grit Lit novel from the author of 2013's Rivers
. It didn't grab me immediately, but I also don't feel like I need to put it down just yet.
Upcoming reading plans…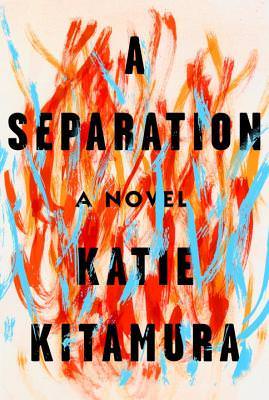 A Separation
 by Katie Kitamura (February 7, 2017)
This might be the Winter 2017 novel I'm most excited about. It's about an unraveling marriage and Rebecca Schinsky mentioned on Book Riot's Holiday Recommendations podcast that she was also excited about this one. I don't have an advance copy, so will have to wait for February 7.
How was your reading week?