Hosted by The Book Date.
My late February / early March reading streak has finally hit a roadblock. And, a book by an author who has only ever received 5 stars from me did it. Couldn't be more shocked.
It's been a big basketball week in our house. This is the first year my son has cared about March Madness (or basketball at all)…but, he's now obsessed. He did his own bracket in my husband's office pool and helped me with my picks (he correctly picked the Villanova AND Louisville upsets and so far has me leading The Ladies Bracket with my high school buds for the first time ever!).
I'd also like to thank Julianne from Outlandish Lit for very thoughtfully helping me tweak my social media follow buttons. I'm old (in tech expertise terms) and don't know much about coding, so I was so relieved to get some help from someone in the know. I now have links to my Pinterest and Instagram accounts on the blog, so follow me over there! Also, check out Julianne's blog, Outlandish Lit, if you haven't already!
This post contains affiliate links.
I finished reading…
The Rules Do Not Apply
 by Ariel Levy (March 14, 2017)
I really enjoyed this raw, brutally honest memoir. It's been marketed as "for fans of Cheryl Strayed," which is a pretty unattainable bar, but the comparison in this case is not entirely unfounded.
Affiliate Link: Buy from Amazon
The Hearts of Men
 by Nickolas Butler (March 7, 2017)
I had high hopes for Butler's third book after loving Shotgun Lovesongs
 and Beneath the Bonfire
. Sadly, I couldn't connect to these characters and there were a lot of seemingly random elements that never came together into a coherent whole for me.
I'm currently reading…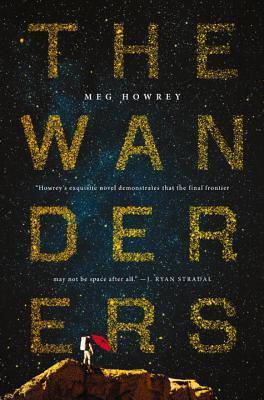 The Wanderers
 by Meg Howrey (March 14, 2017)
I'm about 25% through this novel about a group of astronauts training for the first mission to Mars. It's been billed as "Station Eleven
 meets The Martian
" (both books I loved) and, so far, is the most unique book I've read all year. I'm loving it even though I don't have any special interest in space.
Affiliate Link: Buy from Amazon
I tried, but wasn't feeling…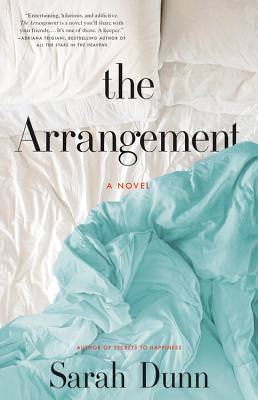 The Arrangement
 by Sarah Dunn (March 21, 2017)
I was looking for a fun read to include in my Summer Reading Guide, but only made it 10% through this story about a couple who tries an open marriage before getting annoyed with the characters and turned off by the hints of Liane Moriarty-esque Mommy politics.
Upcoming reading plans…

The Twelve Lives of Samuel Hawley
 by Hannah Tinti (March 28, 2017)
This story about a father and a daughter, which has been billed as a literary thriller and a coming of age novel, has been getting some pre-publication buzz and sounds right up my alley.
I was reading…
One Year Ago: An online defensive driving course was seriously cutting into my reading time.
Two Years Ago: Not loving Hausfrau put me in the minority.
How was your reading week?