Hosted by The Book Date.
A DNF and a failed sample caused my reading to detour last week. I sampled Lilac Girls, but realized I wasn't excited about the prospect of a 500 page WWII novel when I'm already kind of burned out of WWII books.
I'm now over halfway through my online defensive driving school and, I gotta tell you, they shockingly figured out how to put together a non-cheesy drunk driving video that really strikes an emotional chord. Let me rephrase: it left me sobbing.
I finished reading…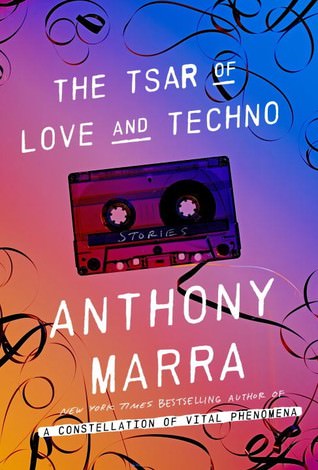 The Tsar of Love and Techno by Anthony Marra (October 6, 2015)
I mostly loved this linked short story collection about life in the USSR/Russian Federation/Russia from 1937 through present day. Mini review to come.
Affiliate Link: Buy from Amazon
I'm currently reading…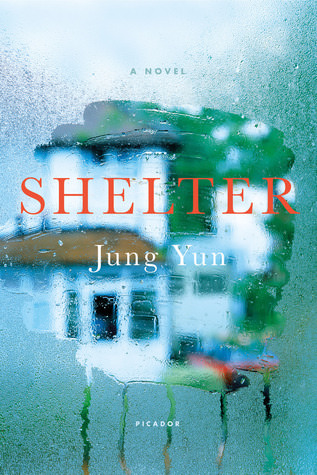 Shelter by Jung Yun (March 15, 2016)
I've only read one chapter of this debut novel about a young, struggling family facing the prospect of caring for the husband's parents, but it was quite an intense chapter. I'm hooked.
I tried, but wasn't feeling…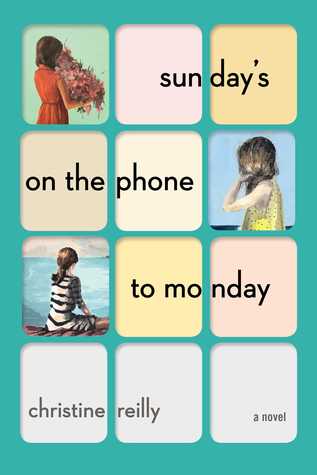 Sunday's on the Phone to Monday by Christine Reilly (April 5, 2016)
The writing was a bit uneven (some brilliant sections, but also some nonsensical ones) and I started to get annoyed with the characters by the 25% mark. There is a small chance I pick it up again, but probably only if my upcoming reading falls flat.

Upcoming reading plans…
I'll be doing a bit of sampling and free range reading before I pick up some April 12 releases I'm waiting on. Here are some possibilities…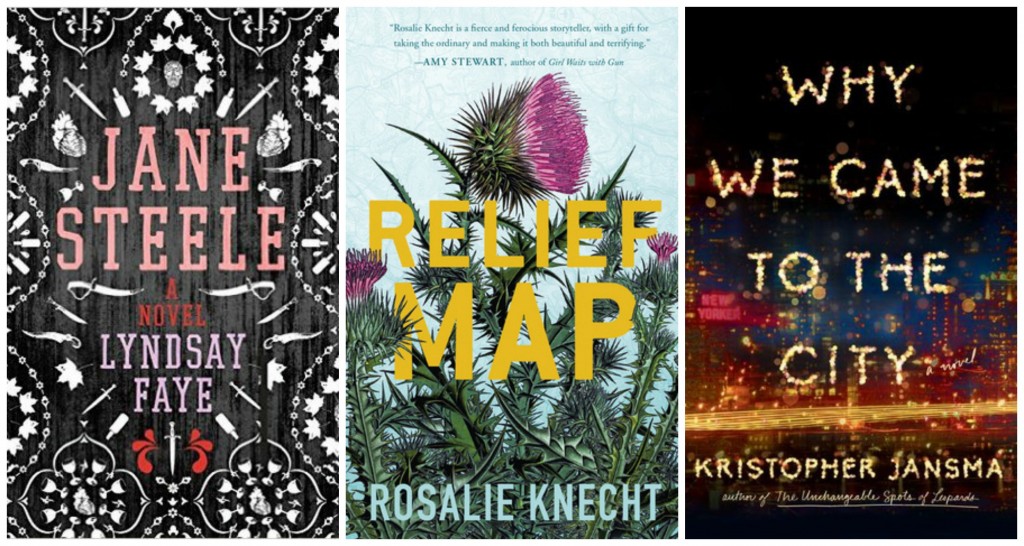 Jane Steele by Lyndsay Faye (March 22, 2016)
The first line (Reader, I murdered him.) of this re-imagining of Jane Eyre has been getting plenty of attention and I've heard it's a well-done thriller independent of its Jane Eyre origins.
Relief Map by Rosalie Knecht (March 28, 2016)
One of the All the Books podcast ladies had good things to say about this debut coming of age story about what happens when a fugitive is suspected to be hiding out in sixteen year-old Livy's Pennsylvania town.
Why We Came to the City by Kristopher Jansma (February 16, 2016)
This New York City friendship book about a group of twenty-somethings navigating NYC in 2008 got rave reviews from a couple bloggers I trust (including Katie at Doing Dewey) and I was a twenty-something (actually, young thirty-something) living in NYC at that same time.
If anyone has read any of these, I'd love to know your thoughts!