Hosted by The Book Date.
We spent last week settling back in from vacation. Both kids started camp and they come home nice and worn out! I also decided to sign up for one more Sprint Triathlon this summer – the West Point Triathlon in mid-August – which gives me about 5 weeks to train. It's less time than usual for me, but I'm hoping the base I built up training for my mid-June race will help me out. 
One more random happening from last week…I was mentioned on the Book Riot podcast, which was both awesome and embarrassing in this case! I wish I could say they were talking about how much they love my blog (yeah, right!), but instead they'd asked listeners to send in their Amazon Anti-Trust Settlement rebates to see who'd gotten the biggest one. I tweeted mine to them…thinking it was higher than some they'd mentioned on the broadcast, but never in a million years thinking it would be the biggest they heard about…but, it was! So I (and my Twitter handle, but not my blog…go figure) got a little on-air shout-out. Sadly, I've now been knocked out of the top spot, as they heard of two higher rebates following the broadcast.
I finished reading…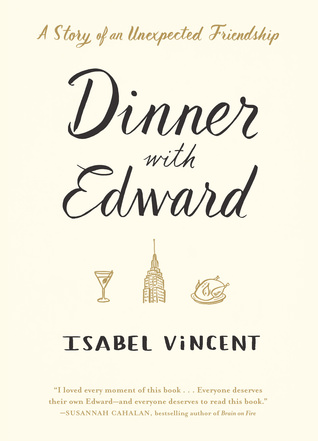 Dinner with Edward by Isabel Vincent (May 24, 2016)
Such a perfect follow-up to the emotional turmoil of Mudbound. Mini review to come.
Affiliate Link: Buy from Amazon
I'm currently reading…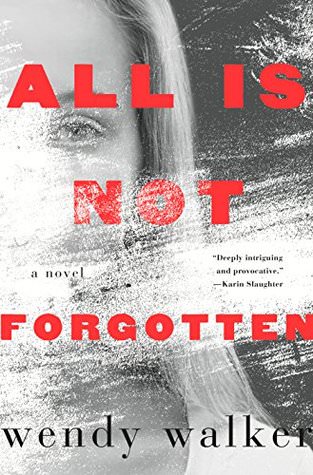 All Is Not Forgotten by Wendy Walker (July 12, 2016)
I'm almost finished with this one and I cannot seem to put it down…even though I'm not sure if I actually like it. It's incredibly plotty, dark, and unsettling…and I can see why Reese Witherspoon's production company has acquired the film rights. 
Affiliate Link: Pre-Order from Amazon
I tried, but wasn't feeling…

The Heavenly Table by Donald Ray Pollock (July 12, 2016)
This is the first time I've read Pollock, so I'm a little uncertain about my decision to put this book down at 15%. I kept zoning out, but a part of me feels like I should give it a better shot since I've heard so many great things about him. Before deciding whether to continue, I'm either going to wait for some other reviews of The Heavenly Table or borrow The Devil All the Time (since this book has gotten raves from people I trust) from the library to see if it's Pollock in general or this particular book that's not working for me.
Upcoming reading plans…

How to Start A Fire and Why by Jesse Ball (July 5, 2016)
I've been wanting to try Jesse Ball and Catherine at Gilmore Guide to Books had good things to say about his latest release about a struggling teenage girl. Plus, I was able to borrow it from my library!
Break in Case of Emergency by Jessica Winter (July 12, 2016)
"An irreverent and deeply moving comedy about friendship, fertility, and fighting for one's sanity in a toxic workplace" (Goodreads) and another Catherine recommendation. Describing a book as "irreverent" gets me every time!