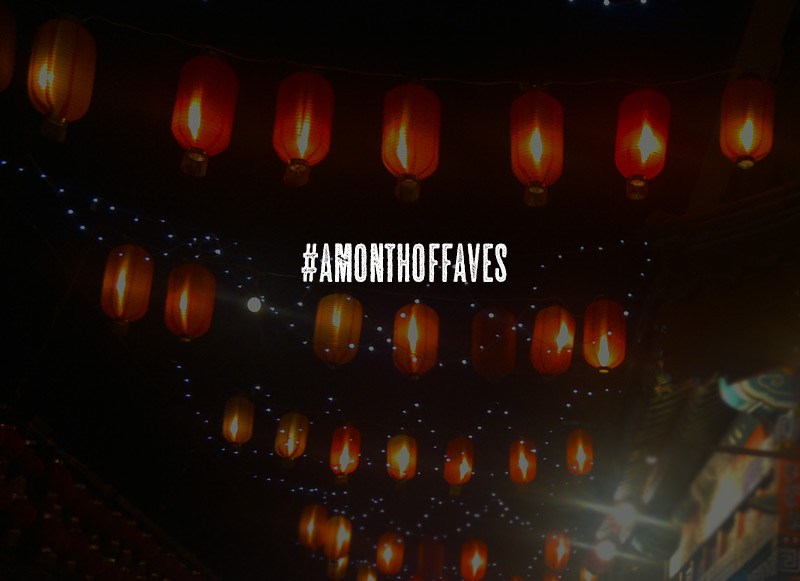 For the third year in a row, I'm participating in A Month of Favorites (hosted by Traveling with T, Estella's Revenge, and GirlXOXO) throughout the month of December! I love "Top X" lists and that's what this event is all about. Today, we're talking about reading and life improvements we made this year. Today's topic made me stop and reflect on the past year (not something I normally do). And, I realized I made some changes that I wasn't planning on at all, but that have worked out really well.
Best Changes I Made This Year
Reading
Used my local library
I'm embarrassed to say I just started using my library this year, mainly by checking out e-books on Overdrive. But, the library is now my preferred way to get books because they're free, yet I don't have any obligation to review them (like with ARCs, my other source for free books). I also like that I can sample more than the 10% of the book that Amazon allows, so I'm much more willing to take risks on books outside of my wheelhouse. 
Found my audiobook niche
I've had a rocky history with audiobooks…until this year when I found the type of book that works me for (lighter nonfiction) and the right times to listen (while getting ready for bed, driving without kids, and doing things around the house).
Requested fewer ARCs
Back in April, I wrote this post about my unsuccessful ARC reading. Since then, I resolved to request fewer ARCs and be more selective about those I did request. I'll do the numbers for my end of the year stats post, but my overall reading definitely improved in the second half of the year. I enjoyed being able to free range read and jump on books other bloggers' loved that weren't on my pre-publication radar.
Life
Kids started to enjoy activities like coloring, Legos, etc.
Prior to this year, my kids' (they're 5 and 3) favorite activities were pretty much running around, screaming, and generally anything involving massive amounts of energy. While they still enjoy doing this type of stuff, they've also added interests I can rely on to keep them quietly entertained. While this is more of a change that came naturally, rather than one I made, I'm thrilled with its arrival!
Didn't let the holiday season get the best of me
I'm usually a stress-case during the holiday season with too much to do, too little time, and too much on the social calendar. I decided to take the bull by the horns this year by getting the annoying tasks done early. And, it's been a success! I'm now almost finished with the "work" and am actually enjoying the holiday season.
Picked up some new exercise habits
Started playing tennis again for the first time in years.

Worked with a trainer which resulted in improved running form…and more efficiency, faster times, and a reignited love for running.

Started incorporating "recovery workouts" into my weekly routine. Apparently, your body can't process the benefits of the hard workouts unless it can recover afterwards. Though I'm backing off more than usual, my hard workouts are better than ever before.
What were the best changes you made this year?