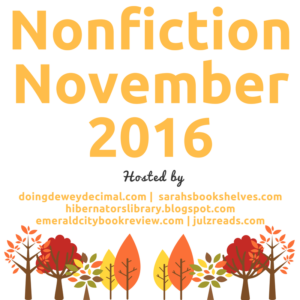 I had a blast co-hosting and participating in Nonfiction November this year. A big thank you to Katie at Doing Dewey for leading this charge and to Lory at Emerald City Book Review, Rachel at Hibernator's Library, and Julz at Julz Reads for co-hosting along with me.
This year, I was hoping to read some great nonfiction, find new nonfiction books to add to my TBR, and discover new-to-me blogs. I managed to do all three.
Books Read / Listened To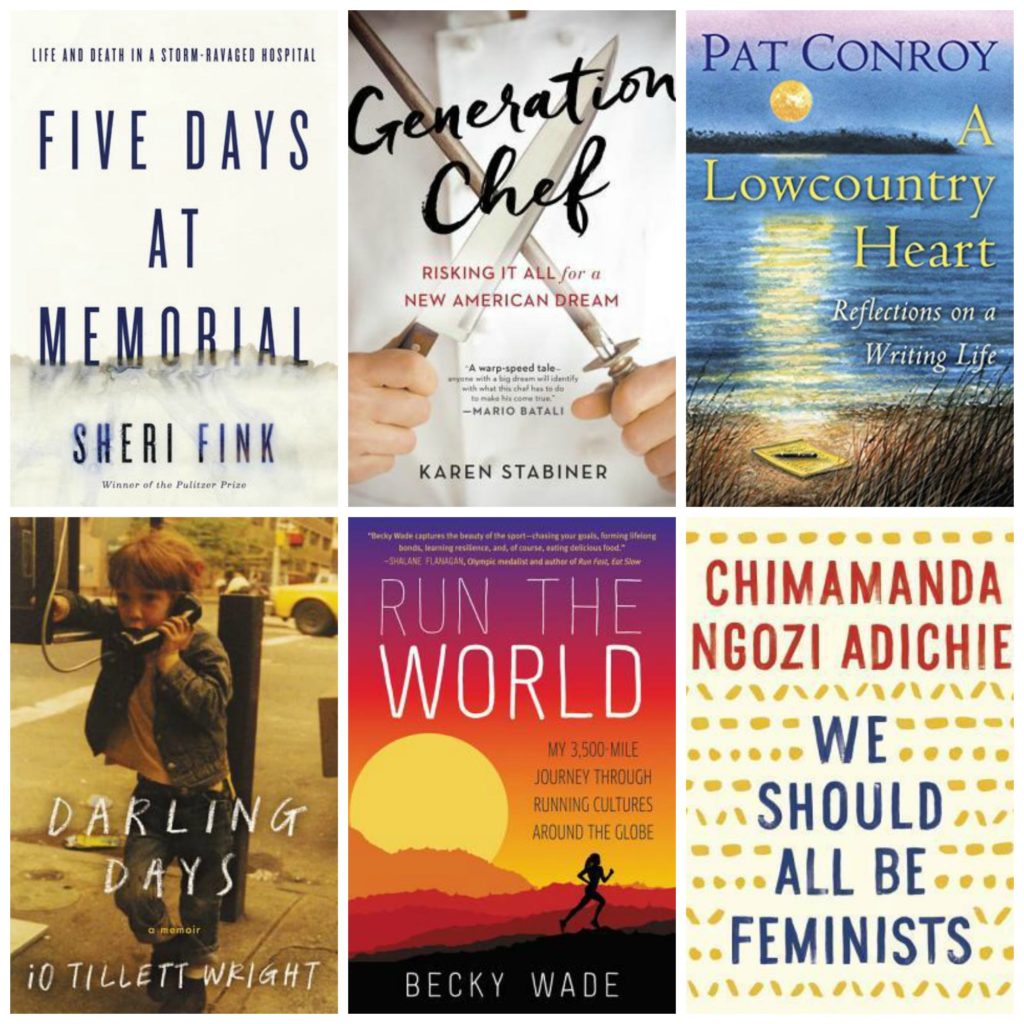 I truly did not read a single disappointing book this month, so that alone makes Nonfiction November a success. I read two backlist titles (Five Days at Memorial, We Should All Be Feminists), listened to one audiobook (Run the World), knocked out an ARC (Generation Chef), read the final book from my all-time favorite author (A Lowcountry Heart), and took a fellow blogger's recommendation (Darling Days thanks to Eva at Paperback Princess). If I have to pick a favorite, I'd say Five Days at Memorial.
In addition to reviewing Five Days at Memorial and A Lowcountry Heart, I shared my thoughts about some of these books on Litsy (@sarahsbookshelves) and have a review of Generation Chef coming.
Books Added to my TBR
Thanks to Julz Reads:
Thanks to Unruly Reader:
Thanks to Paperback Princess:
Thanks to Beth Fish Reads:
Thanks to Catherine at Gilmore Guide:
Thanks to Exurbanis:
Thanks to The Novel Life:
Thanks to A Lowcountry Heart by Pat Conroy:
New-To-Me Blogs Discovered