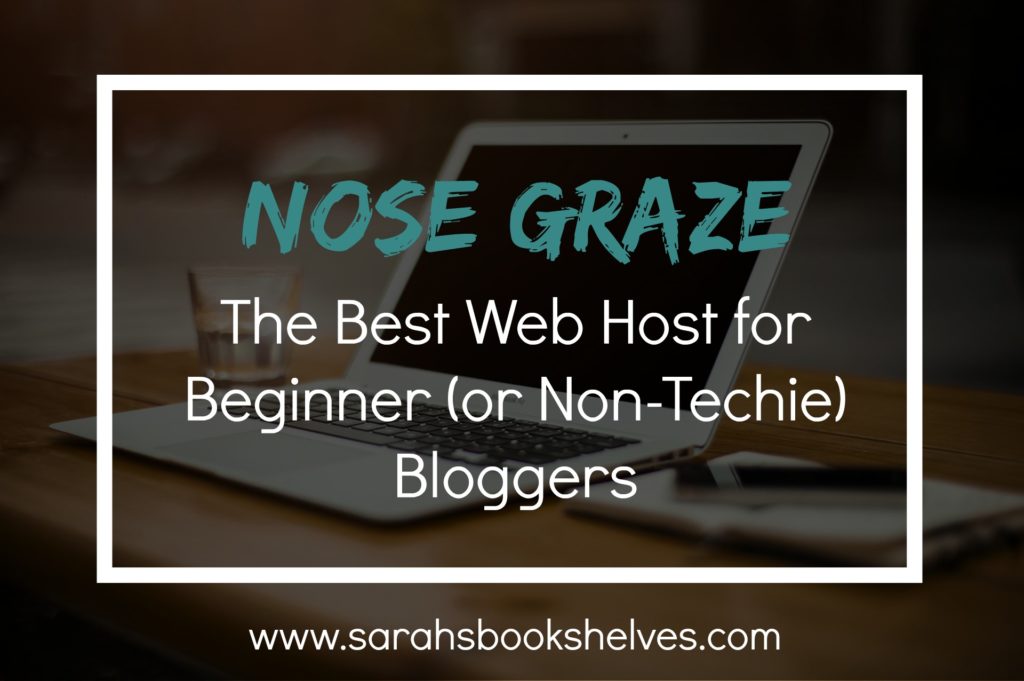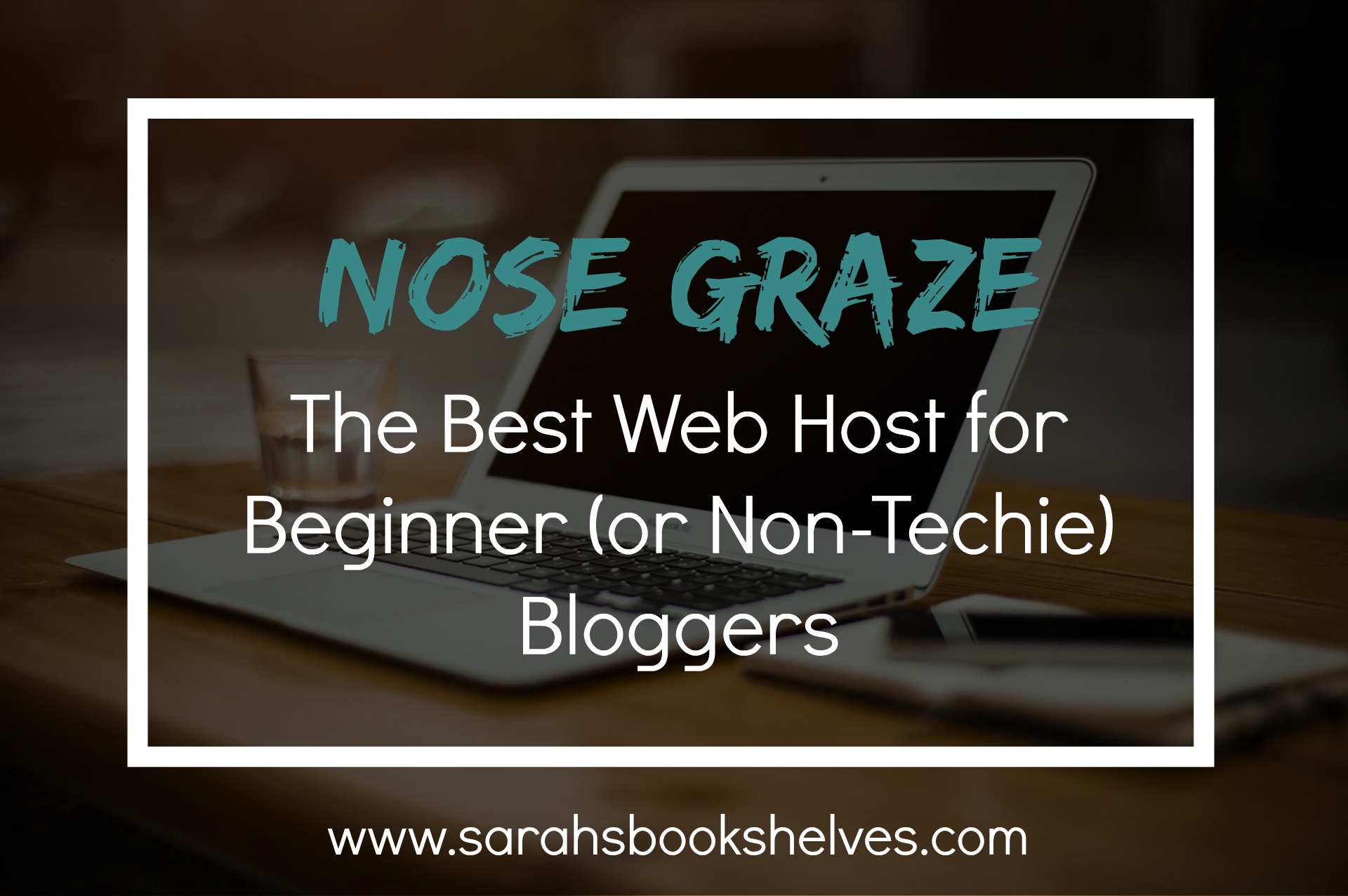 This post contains affiliate links. If you click on one of the product links, I'll receive a small commission at no cost to you. All opinions are my own.
Though I've been a blogger for almost 4 years, I'm decidedly NOT good at the technology side. I'm not particularly interested in it and don't have the time to really learn all the ins and outs. I don't know how to code. I (generally) don't know how to figure out what's wrong when something on my blog breaks. 
I started this blog because I love to read and talk about books…not fix technology issues or learn to code!
Last year, my blog frequently "broke" (to get technical about it) when I uploaded new versions of WordPress or my plug-ins. I'd spend hours on the phone with my host's premium WordPress support desk (which I paid extra to have access to) and I'd often get nowhere with my problem. After this happened a few times in a row, I knew I couldn't continue this way. 
Enter Nose Graze Hosting…
After doing some research, I discovered that Ashley at Nose Graze (yes, the same awesome girl who built the popular Ultimate Book Blogger plug-in) runs a hosting service specifically for people like me that use WordPress! Here's Ashley's description of who would be a good fit for her hosting service:
You're a book blogger or author. My service primarily caters to book lovers.

You've outgrown a free platform and want something more, but you don't want to have to deal with cPanel and FTP and installer scripts. You want something easy.

You hate being responsible for maintaining a website.

You don't like techy stuff.

You want someone who will install plugins and themes for you.

You want a WordPress expert to turn to if you have any questions.
That last bullet in particular was music to my non-techie ears.
Nose Graze Hosting Pricing
I'll admit, Nose Graze Hosting at $19.99 a month is more expensive than more basic hosts like Bluehost at $3.95/month (current sale price) or Siteground at $9.95/month (both are recommended hosts if you want lower prices and don't mind more basic service). But, once I factored in the add-ons I used with my old host (Sitelock security and Premium WordPress tech support), Nose Graze actually ended up being slightly cheaper.
Why Nose Graze Hosting Is Worth the Extra Cost
I migrated to Nose Graze Hosting in April 2016…actually, Ashley did the whole thing for me for a flat fee (and she'll do it for free if you're migrating from WordPress.com or Blogger). Since then, I've had very few issues with my blog. Ashley updates all my plug-ins for me, so it's done correctly every time.
On the very few occasions when one plug-in is acting up, Ashley responds to my support requests quickly (sometimes instantaneously) and is always able to fix the issue.
Most recently, I received a notice from my old host about Google's SSL security initiative with instructions on how to pay them extra for an SSL certificate and installation. I emailed the Nose Graze support desk to ask how I should go about doing this and Ashley responded with this:
You already have one. 🙂 It's been set up for a while now – you don't need to do anything. Your site goes to https:// when you visit it and that's how you know the SSL is there.
That's what I call top-notch customer service!
She also answers my silly WordPress questions that aren't technically in her hosting domain and always takes the time to explain the "why" behind the answer…educating me in the process.
For the first time since I started this blog, I feel like someone has my WordPress back…that I'm no longer floating around alone in a lifeboat trying to figure things out myself.
Visit Nose Graze Hosting for more information and to sign up!
This post contains affiliate links. If you click on one of the product links, I'll receive a small commission at no cost to you. All opinions are my own.