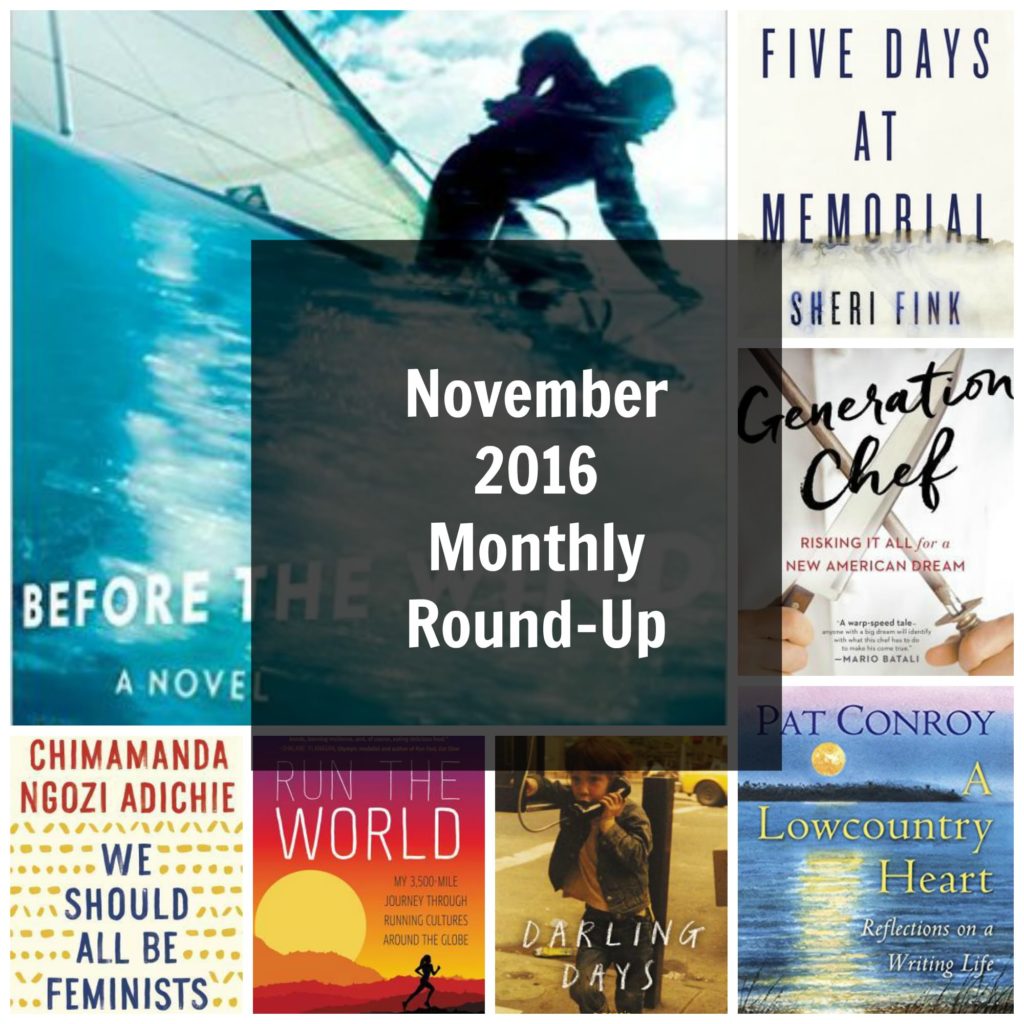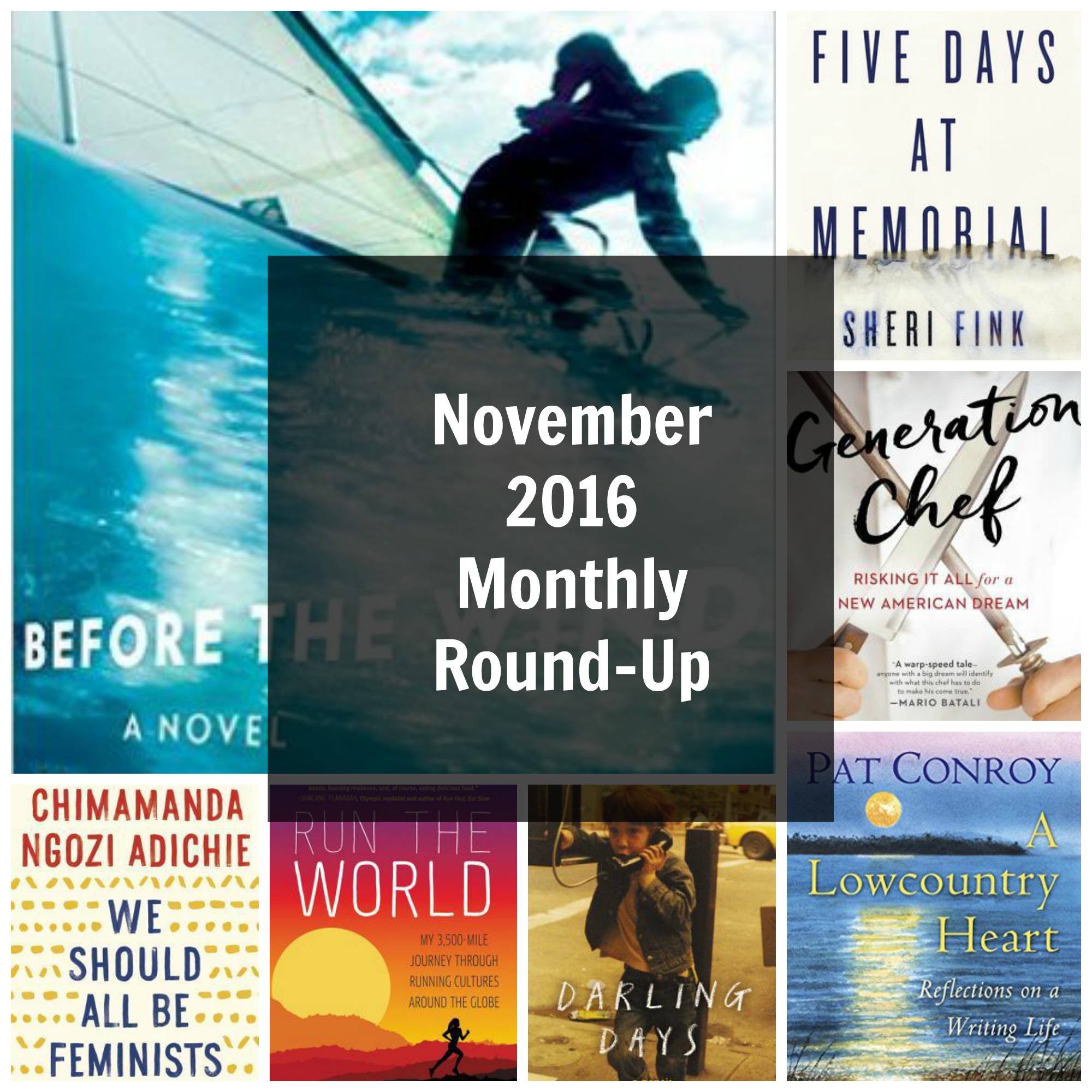 November Reading / Life
This month was all about Nonfiction November and I was reminded that this really is my favorite blogging event out there! I love taking a break from my regular reading patterns and ARCs to focus entirely on nonfiction. And, I love discovering new blogs and new books. Check out all my Nonfiction November discoveries here.
Despite all this nonfiction, my favorite book of the month was a novel I tacked on right at the end (

Before the Wind

) thanks to Catherine at Gilmore Guide.
But, I was thrilled with all the nonfiction I read and listened to and there wasn't a single disappointing book in the bunch….my favorite being

Five Days at Memorial

.

On a less positive note, we've been dealing with serious water damage at our house. We're living in a construction zone and devoting more time than I would like to the repair process, which means less time for reading. Boo!

On Thanksgiving, I ran my first running race (a hilly 5K Turkey Trot) in a year. Since I started focusing more on triathlon, I haven't entered pure running races nearly as often as I used to. But, I've been working on my running technique this Fall and was anxious to see how it would translate to a race. My time was about 25 seconds faster than last year's and just 5 seconds off my all-time best on that course (which was set right after training for a half marathon, when I was running a lot more than I am now), which was good for 3rd in my age group! But, the best part was that the run felt easier and smoother than ever before. Progress, ya'll.
Best Book of the Month
Before the Wind by Jim Lynch (April 19, 2016)
Fiction, 309 Pages
Affiliate Link: Buy from Amazon

Review coming…
Most Popular November Posts
Nonfiction November 2016: Fiction/Nonfiction Book Pairings Link-Up
Books That Make Perfect Holiday Gifts 2016
Nonfiction November 2016: Be the Expert…Dysfunctional Childhood Memoirs
Favorite Posts by Fellow Bloggers
It's Best Books of the Year list time and Books are my Favourite and Best is compiling all those lists in one place. Plus, she'll be sharing the books that pop up again and again under #allthelists.
Since I haven't seen a movie in at least five years, Rory at Fourth Street Review's The Cinematic Glory of My Teenage Years post was right up my alley. Blue Crush, Sweet Home Alabama, She's All That; yep, yep, yep.
Ya'll know I have a soft spot for dysfunctional family books…so, Susie at Novel Visits' list of 10 Novels About Families grew my TBR list.