In Episode 36, Claire Gibson, author of Beyond the Point (my review), talks about the inspiration behind the novel, what it was like growing up on the West Point campus, two editorial choices she made, and…of course, shares her book recommendations!
This post contains affiliate links (plus: here's your Amazon Smile-specific affiliate link
), through which I make a small commission when you make a purchase (at no cost to you!).
Highlights
Claire's Book Recommendations
Two OLD Books She Loves 
Two NEW Books She Loves
One Book She DIDN'T Love
One NEW RELEASE She's Excited About
Other Books Mentioned
Other Links
About Claire
When people ask Claire where she's from, she doesn't have a good answer. Just like millions of other Army Brats around the world, she moved somewhere new every few years, so she has plenty of answers to choose from: I grew up at the United States Military Academy at West Point, where her father was a professor. She attended Furman University in South Carolina. She studied in Asia as a young adult. And sometime in 2009, she put down roots in Nashville. 
She writes about anything that strikes her as interesting, which means she's written about the military, travel, faith, food and education. 
Her work has been featured in The Washington Post, The Christian Science Monitor, and Entrepreneur Magazine, among many other publications. Her debut novel, Beyond the Point, was published April 2, 2019 by William Morrow, an imprint of Harper Collins. 
Next Episode
Mini Episode…featuring Elizabeth Chapman (@samandscout), airing Wednesday, November 6.
Support the Podcast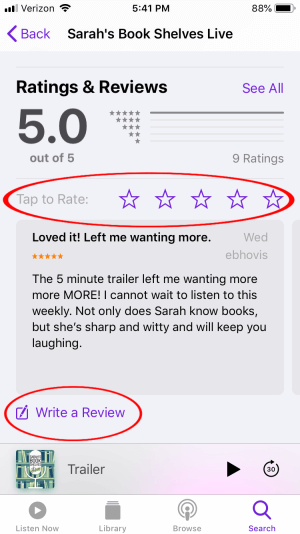 What are your thoughts on novels about female friendship?
Pin this post…