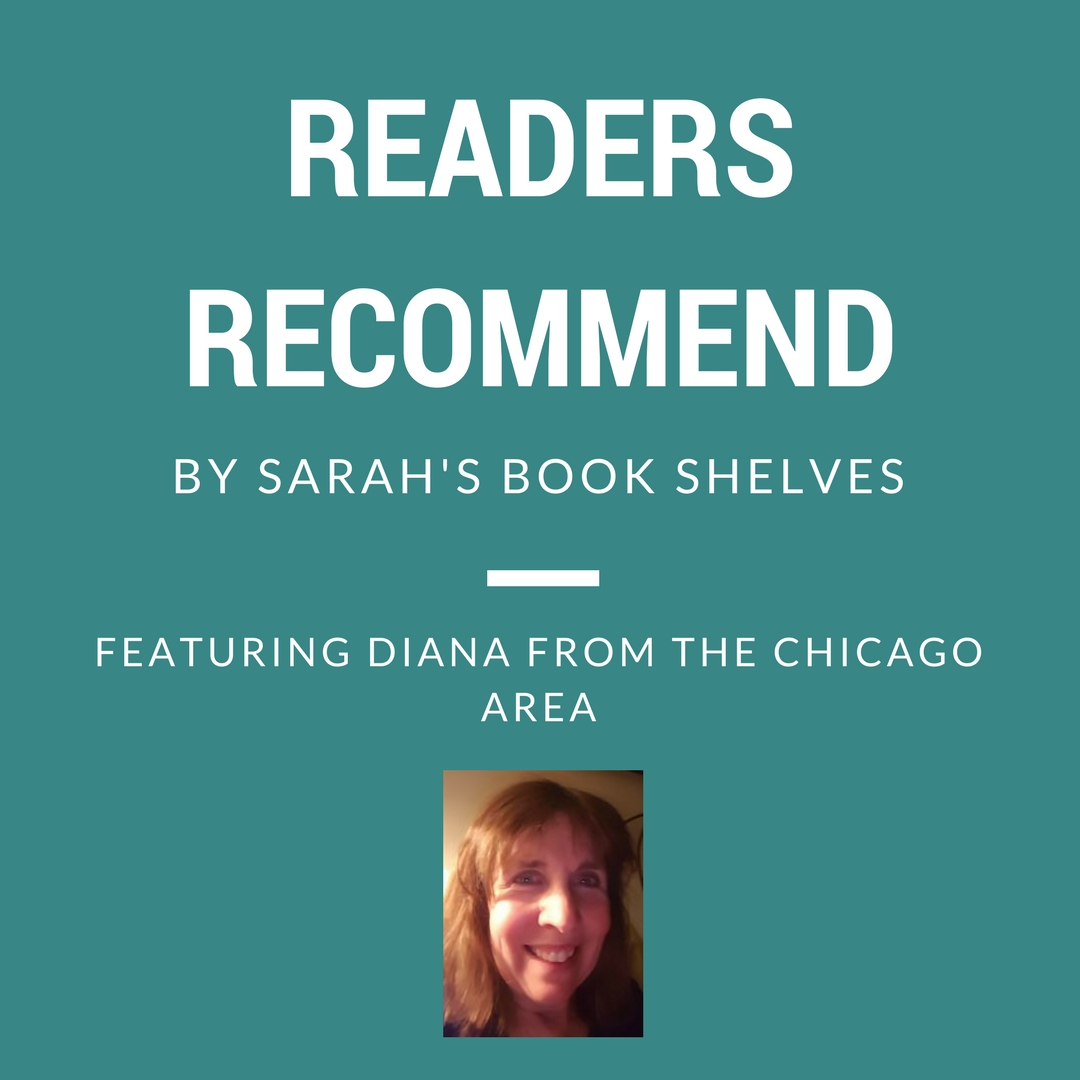 Welcome to the second installment of Readers Recommend, my new monthly feature where "regular readers" (i.e. readers who do not have their own book blogs) share their book recommendations!
I recently surveyed my blog readers for the first time and one of the most surprising things I learned was that over 70% of you do not have your own book blogs. This means you are not book bloggers, but "regular readers"! That's a large chunk of Sarah's Book Shelves readers with fantastic book recommendations floating around in their heads and no place to share them. I'm thrilled to be able to mine all this brainpower for some great books! Prepare for your TBR to explode…
If you'd like to be featured in an upcoming "Readers Recommend" post, leave a note in the comments section or email me at sarahsbookshelves@gmail.com.
Last month's guest (Brittany) was a huge hit! Let's get rolling with our second guest…
Get to Know Diana
Home: I live in a medium sized town about 30 minutes west of Chicago. As I'm writing this, snow is falling but the forecast still says 70 degrees for 

Thursday

 and 

Friday

!

Career: I'm an x-ray tech for a large corporation. I've been there 30+  years. For close to 30 years, I was in an orthopedic office; we were sold to the corporation about 4 years ago. The changes have brought me full circle in my career: I'm back to working weekends, nights and holidays. Such is life!
Hobbies: I'm happily married with 3 kids ages 18-22, who are all still at home doing the work/school thing.  I love reading, playing with my dogs and, if the 70 degrees happens, my husband and I will be on our bikes. I also make great chocolate chip cookies…I'm convinced chocolate chips make a happy home!
Favorite TV Show: I love Outlander and This is Us. I missed the whole second season of This is Us, but I guess that means I'll get to binge-watch it!
Diana Recommends…
Old Loves
Sparta
by Roxana Robinson
Fiction (Released June 4, 2013)
386 Pages
Affiliate Link: Buy from Amazon
Cost
 by Roxana Robinson
Fiction (Released January 1, 2008)
416 Pages
Affiliate Link: Buy from Amazon
Diana:
Sparta is the story of an Iraq vet, Conrad, returning home. His efforts to reconnect and assimilate just made for a great story. Cost is the story of Julia Lambert and her efforts to connect with her family. Unfortunately, her son Jack is a heroin addict. My husband's nephew is a heroin addict and I got chills reading this. Everything Jack did/thought/said was spot on for a drug addiction.
My Take:
This author and these books are totally new to me…I hadn't heard of or read either of them! But, both sound really intriguing. I've been interested in PTSD in returning soldiers ever since reading David Frankel's excellent nonfiction profiles of many of the men of US 2-16 Infantry Battalion after they returned from Baghdad, Thank You For Your Service. And, Cost is apparently about a totally normal family who is shattered by their son's heroin addiction. I've heard multiple real-life stories about kids who had what many would consider idyllic childhoods falling into heroin addiction and would like to learn more about that (despite having young kids and this whole thing terrifying me). Plus, Jami Attenberg (author of Saint Mazie and All Grown Up
) gave it 5 stars on Goodreads.
A New Love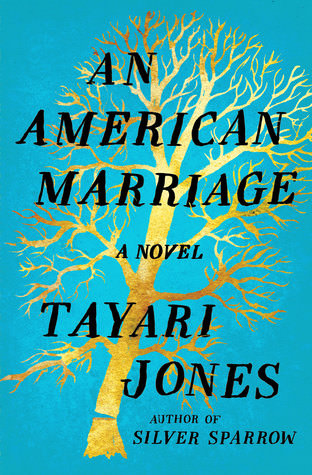 An American Marriage
 by Tayari Jones
Fiction – Literary (Released February 6, 2018)
320 Pages
Affiliate Link: Buy from Amazon


Diana:
An African American couple is split apart by a crime the husband didn't commit. I think this was one of the first books I have read that made me see through an African American's eyes. I didn't like the main character, Celestial, but I also wouldn't want to have to make her choices. And Roy? How does one reconcile to such changes in circumstance and to the dashing of dreams? Highly, highly recommended.
My Take:
Many of y'all know I LOVED this one too! I'd be shocked if it wasn't one of my Best Books of 2018 come December (a LOT would have to happen between now and then for it to be knocked off the list) and it's one of my Top 3 books of 2018 so far. Check out my full review for more details. By the way, if you're looking for a book club selection, this is my #1 choice at the moment.
Diana Does NOT Recommend…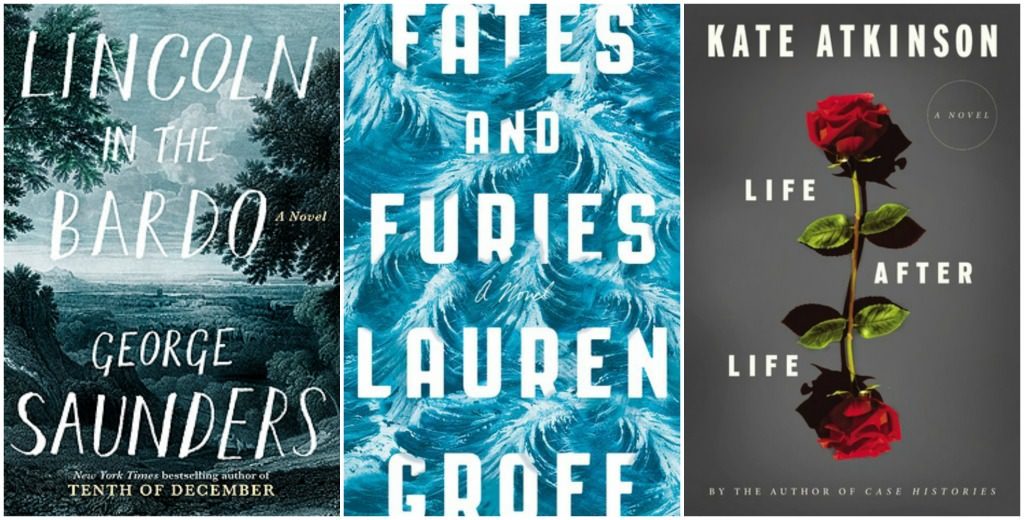 Lincoln in the Bardo
 by George Saunders
Fiction – Literary (Released February 14, 2017)
343 Pages

Diana: 
Who were all the characters? What was the point of this?
My Take:
Haha! I didn't read this one, despite all the accolades it received from the literary community. As Diana said, "all the characters" is something I heard about it and it definitely scared me away. I'm at a stage of life (I have young kids…I'm often reading with them around me making noise and asking me questions) right now where I find it hard to concentrate deeply on complicated books, so this one did not sound up my alley. Diana, I love your candor!
Fates & Furies
 by Lauren Groff
Fiction – Literary (Released September 15, 2015)
400 Pages

Diana: 
Boring and silly characters. Won't read anything by her again.
My Take:
Still loving Diana's candor…no messing around with mincing words! I was super conflicted about this one. I found the first half slow and boring, but the second half blew my mind. I remember wishing I could rate the two halves of the book separately. Now that some time has passed, I do have a more positive overall view of it (especially her gorgeous writing) than I did when I read it and I am looking forward to her short story collection coming in June. Check out my full review for more details.
Life After Life
 by Kate Atkinson
Fiction – Literary (Released March 14, 2013)
513 Pages 

Diana: 
I have her other books on my shelves. This one was so long and boring I'm thinking I should just give them away.
My Take:
I haven't read this one, but did read Atkinson's Case Histories
a long time ago. I remember literally nothing about it, but my spreadsheet tells me I didn't like it.
What do you think of Diana's recommendations (or her "Didn't Love")? Have you read any of them? Adding any to your TBR lists?