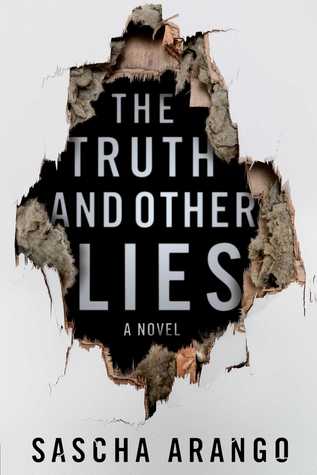 Fiction
Released June 23, 2015
256 Pages
Bottom Line: Read it.
Affiliate Link: Buy from Amazon

Source: eGalley provided by the publisher via NetGalley

Headline
The Truth And Other Lies is the first summer book to blow my mind (and, it's a translated debut)! It's a tightly packed, demented thriller that kept me guessing from page one through the end and is going on my 2015 Summer Reading, Book Club Recommendations, Page Turners, Books for Guys, and Great Books Under 300 Pages lists (yep, that's a lot of lists!).
Plot Summary
"Dark, witty, and suspenseful, this literary crime thriller reminiscent of The Dinner and The Silent Wife follows a famous author whose wife—the brains behind his success—meets an untimely death, leaving him to deal with the consequences." – Amazon
Why I Read It
I requested this book solely based on reading the overview above on Netgalley. Dark, witty, literary crime thriller, and The Dinner?! Yes, please!
What I Liked Loved
I've been disappointed by a lot of book comparisons lately, but likening this book to The Dinner actually made sense to me. It has the same ominous feel and straight forward, but nonchalantly evil tone. The plots, however, are very different.

The first chapter sets the tone perfectly…I was never sure if Henry was unhinged, pure evil, or just using gallows humor.

I had so many questions in my head the entire time I was reading. Who is Henry? Is he a psychopath, a victim, or caught up in something that has mushroomed far bigger than he ever imagined? It was tantalizing to really have no idea what was driving him.

Martha, Henry's wife, is a fascinating character even though she's not really present for most of the story. Is she a lamb or a wolf? Was Henry taking advantage of her or she of him? This unknown might be my favorite thing about the book.
What I Didn't Like
If you think you want to read this one, I recommend avoiding the full marketing blurb. This is a book best enjoyed blind and, as I recently discussed in my Blabbing in the Blurbs post, there are too many revealing details in the synopsis! Hence, why this review is short on plot details…
A Defining Quote
The liars among us will know that every lie must contain a certain amount of truth if it's to be convincing. A dash of truth is often enough, but it's indispensable, like the olive in the martini.
Good for People Who Like…
Dark topics, books that make you think, dislikable characters, psychological mind games, page turners
Other Books You May Like
The Accident by Chris Pavone
The Dinner by Herman Koch