Do you want to know more about the five Book of the Month Club May 2017 selections before making your choice(s)?
Welcome to my monthly feature "Book of the Month Club Selections: What Would I Choose?"! Every month, I provide commentary on the books that are chosen as that month's Book of the Month Club selections and tell you which book(s) I would choose.
If you loved The Girl on the Train
, May is the month to join Book of the Month Club! New members will get a free copy of Paula Hawkins's new novel, Into the Water, which I've heard is even better than The Girl on the Train! Use Promo Code WATER.
This month, I've *kind of* read two of the Book of the Month Club May 2017 selections, yet I'd recommend selecting a different book. 
Book of the Month Club April 2017 Selections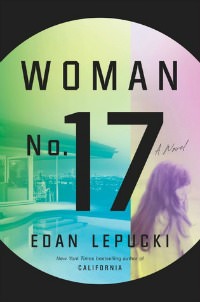 Woman No. 7 by Edan Lepucki (Released: May 9, 2017)
320 Pages
Average Goodreads Rating: 3.72
Selected By: Kim Hubbard (Books Editor for People Magazine)

A sinister, sexy noir about art, motherhood, and the intensity of female friendships, set in the posh hills above Los Angeles, from the New York Times bestselling author of California.
My Thoughts:
I'm about 60% through this novel and it's not what I expected. I'm not seeing the "sinister, sexy noir" or the "female friendship" elements. And, I'm still unclear what the book is truly about. I do love the character of Lady's older son (Seth), but that's only one of a number of muddled storylines. A fellow book blogger who is already reading it right now has similar thoughts. Kirkus Reviews seemed lukewarm about it, while Publisher's Weekly and Shelf Awareness are more generous.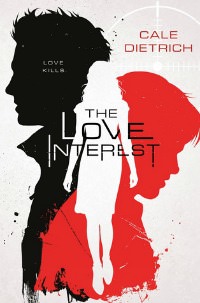 The Love Interest by Cale Dietrich (Released: May 16, 2017)
384 Pages
Average Goodreads Rating: 4.02
Selected By: Stacey Armand ("You Be the Judge" Winner
)

There is a secret organization that cultivates teenage spies. The agents are called Love Interests because getting close to people destined for great power means getting valuable secrets.

Caden is a Nice: The boy next door, sculpted to physical perfection. Dylan is a Bad: The brooding, dark-souled guy, and dangerously handsome. The girl they are competing for is important to the organization, and each boy will pursue her. Will she choose a Nice or the Bad?
My Thoughts:
Yikes! This novel definitely does not sound like my cup of tea. I'd never heard of it until the May selections came out, but I've since learned it's a YA debut. If you like YA, this one supposedly features a love triangle and some thriller elements. Publisher's Weekly warned the reader is left with "dangling threads" and "unanswered questions," so make sure you're okay with open endings.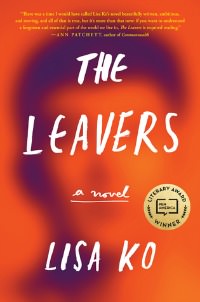 The Leavers by Lisa Ko (Release Date: May 2, 2017)
352 Pages
Average Goodreads Rating: 4.01
Selected By: Elizabeth Kiefer (Refinery 29)

One morning, Deming Guo's mother, an undocumented Chinese immigrant named Polly, goes to her job at the nail salon and never comes home. No one can find any trace of her. […] He is eventually adopted by two white college professors who move him from the Bronx to a small town upstate.

Set in New York and China, The Leavers is a vivid and moving examination of borders and belonging. It's the story of how one boy comes into his own when everything he's loved has been taken away–and how a mother learns to live with the mistakes of her past.
My Thoughts:
This novel is one of the most highly anticipated debuts of this year. It's already won the 2016 PEN/Bellwether Prize for Socially Engaged Fiction. And, Ann Patchett (one of my favorite authors) called it "beautifully written, ambitious, and moving." I thought I would enjoy it because I love stories about immigrants' experience trying to fit into American culture.
However, I had a hard time connecting with the characters and kept zoning out, so I put it down at the 13% mark. Since then, Gabby at 500 Books said this about it:
[…] while I won't rave about it because I didn't love it, it got much, much better when you started to get the mom's side of the story. I wish the whole book had been about the mom, honestly, because Deming/Daniel's story was a struggle for me.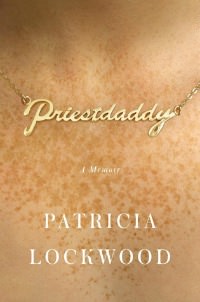 Priestdaddy by Patricia Lockwood (Released: May 2, 2017)
352 Pages
Average Goodreads Rating: 4.54
Selected By: Nina Sankovitch (Bestselling Author)

From Patricia Lockwood—a writer acclaimed for her wildly original voice—a vivid, heartbreakingly funny memoir about having a married Catholic priest for a father.
My Thoughts:
This memoir has been billed as great for fans of dysfunctional family memoirs (sign me up!) and just prior to learning what this month's Book of the Month Club selections would be, I'd added it to my TBR list! It was on Publisher's Weekly Best Summer Books 2017 List and has Lockwood has been compared to Jenny Lawson (Let's Pretend This Never Happened
) and Carrie Brownstein (Hunger Makes Me a Modern Girl
). It's supposedly funny and serious and her priest father is apparently quite the eccentric character.
Warning: I hear her humor is raunchy and sexually explicit, so steer clear if that stuff bothers you. Maybe check out her Twitter feed to get a sense of her voice and style of humor.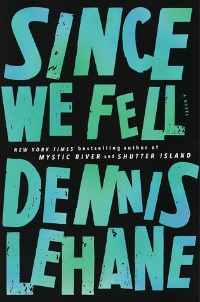 Since We Fell by Dennis Lehane (Released: May 9, 2017)
432 Pages
Average Goodreads Rating: 3.70
Selected By: Sarah Weinman (writer, editor and "Crime Lady"
)
Since We Fell follows Rachel Childs, a former journalist who, after an on-air mental breakdown, now lives as a virtual shut-in. In all other respects, however, she enjoys an ideal life with an ideal husband. Until a chance encounter on a rainy afternoon causes that ideal life to fray. As does Rachel's marriage. As does Rachel herself.
My Thoughts:
I have never read Dennis Lehane before, but he also wrote bestsellers Mystic River
 and Shutter Island
, among others.  Since We Fell strikes me as somewhat of a psychological thriller and is this month's fiction selection that is most appealing to me. Library Reads included Since We Fell on their May 2017 list of books librarians across the country love. Kirkus gave it a starred review and Publisher's Weekly praised its character development, calling it an "expertly wrought character study masquerading as a thriller."

What Book of the Month Club May 2017 selection(s) would I choose?
My choices this month would be Priestdaddy or, if you're in the mood for fiction, Since We Fell!
Make your Book of the Month Club selections by Saturday, May 6th.
Join Book of the Month Club…
Book of the Month Club is a subscription service for people who like to try new books from a curated selection and like to read in hardcover format. Through Book of the Month Club, you can get a hardcover book for generally significantly less than you'd pay in a bookstore or through Amazon. And, you get to try something new that has been vetted by one of Book of the Month Club's well-read judges!
Sign up for any of the subscription plans below and you get to choose one of five books selected by Book of the Month Club's panel of judges (including a surprise guest judge). Book of the Month Club will then mail your chosen book to your house with a cute note. You also have the option to purchase additional books for $9.99 each and to skip a month if you want.
Sign up for a Book of the Month Club membership (pricing below)!
1-month: $5 for first month, $14.99/month if you choose to continue
3-month: $9.99 for first 3 months, $14.99/month if you choose to continue
6-month: only available as a gift
12-month: $11.99/month

Special May Deals:
1) NEW members get a FREE copy of The Girl on the Train author Paula Hawkins's new novel, Into the Water, with the purchase of a 3 month subscription.
2) Anyone who gifts a BOTM membership will get 1 month free for him/herself! Gifts are available in 3, 6 or 12 month plans. This offer runs through May 14th. The free month can be redeemed at any time after the gift is purchased.

*All book descriptions are from Goodreads.