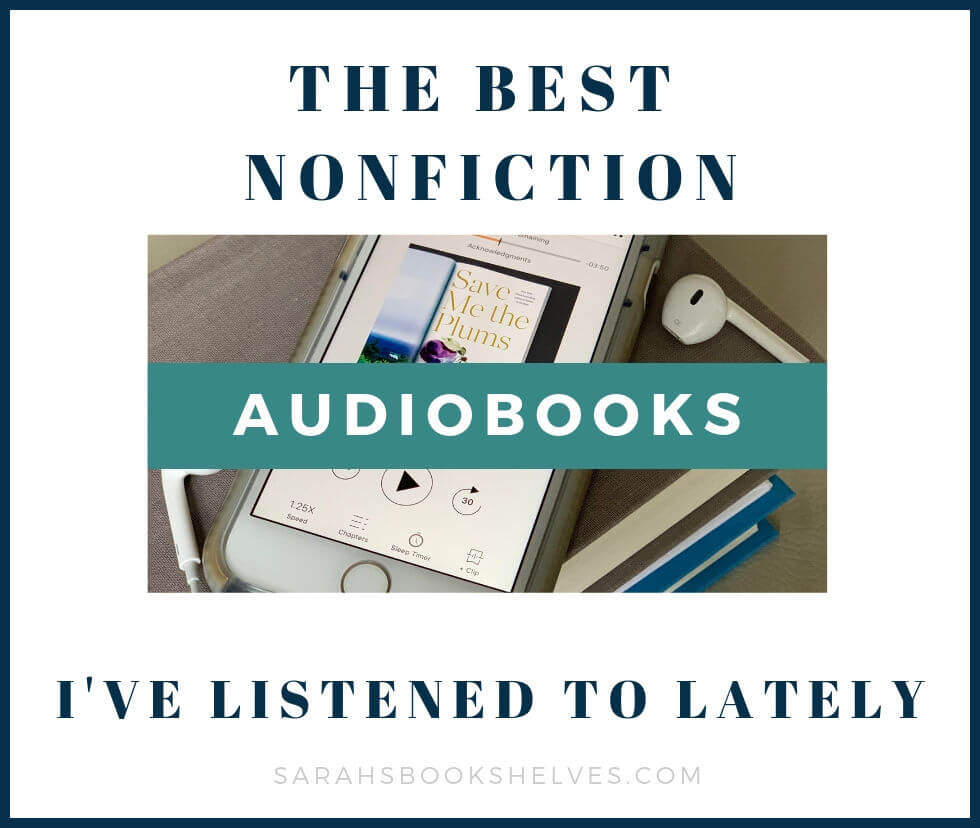 Nonfiction is my go-to for audiobooks…particularly lighter nonfiction (none of those dense history tomes for me!). I also listen to lots of backlist on audio, which is very different from my print reading habits. And, I'm sharing the best nonfiction audiobooks I've listened to lately (meaning in the first half of 2019) with you today.
One book missing from this list is I Miss You When I Blink
by Mary Laura Philpott because my listen was a "re-read" after reading the print version first. I reviewed the print version here, but I have to tell you the audio hit me even harder. I even changed my rating from 4 to 5 stars after listening to the audio. If you haven't read this one yet, I highly recommend the audio (read by Philpott herself).