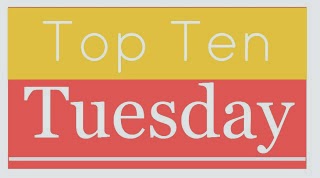 Top Ten Tuesday is a weekly meme hosted by The Broke and the Bookish that asks bloggers to create Top Ten lists on a variety of bookish topics. I love/hate making this particular list each year (click here for last year's list). On one hand, I love seeing which books from the previous year still hold my interest and it forces me to clean up my TBR list a bit. On the other hand, I get panicky about all the previous year's releases I missed and wonder if I'll ever get to them. I've read a measly one book from my 2014 Releases I Missed list to date.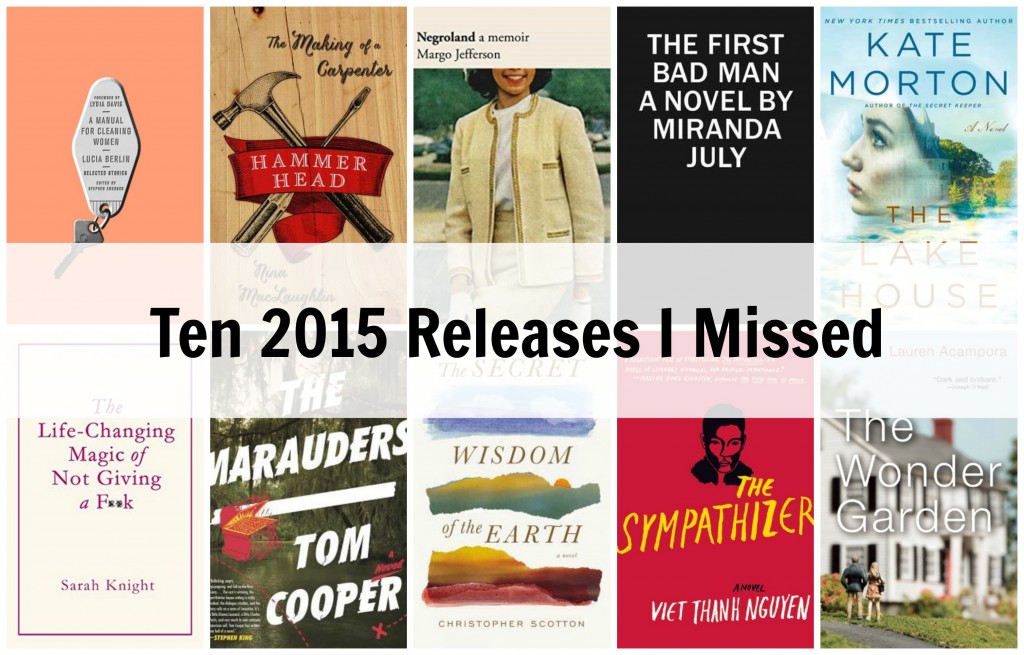 A Manual for Cleaning Women by Lucia Berlin
I first heard about this short story collection on an episode of the Literary Disco podcast and seeing it pop up on tons of "Best of 2016" lists sealed the deal.

Hammer Head by Nina McLaughlin
Another podcast pick (I think it was Book Riot this time)…and I can identify with McLaughlin's struggle with wanting to change careers.

Negroland by Margo Jefferson
Shannon at River City Reading included this memoir on her Best Nonfiction of 2015 list.

The First Bad Man by Miranda July
Julianne at Outlandish Lit's review (and the amazing quotes she shared) made me want to read this debut novel.
The Lake House by Kate Morton
I'm keeping this one in my back pocket for when I need a fast-moving, dysfunctional family page turner.

The Life-Changing Magic of Not Giving a F*ck by Sarah Knight
The title of this spoof on Marie Kondo's The Life-Changing Magic of Tidying Up makes me laugh (and feel better for not asking myself if every item in my house sparks joy).

The Marauders by Tom Cooper
A blogger review of this post-BP oil spill Gulf Coast novel got me interested back in February when it first came out…then an appearance on a "Best of 2015" list (I have no idea which one…or which blogger wrote the aforementioned review…need to eat more blueberries!) re-ignited my interest.

The Secret Wisdom of the Earth by Christopher Scotton
Ann at Books on the Table described this novel as "Harper Lee meets Pat Conroy". Say no more…it's tippy top on my list of backlist books to get to.
The Sympathizer by Viet Thanh Nguyen
Catherine at Gilmore Guide to Books included this novel about a Communist spy on her Best Debuts of 2015 list, which reminded me that I'd added it to my TBR list awhile back and then promptly forgot about it.
The Wonder Garden by Laura Acampora
Tara at Running N Reading loved this debut collection of linked short stories about the dark side of suburbia.
Tuesday Intro

Every Tuesday, fellow blogger Bibliophile By the Sea hosts First Chapter First Paragraph Tuesday Intros, where bloggers share the first paragraph of the book they are currently reading or thinking about reading soon.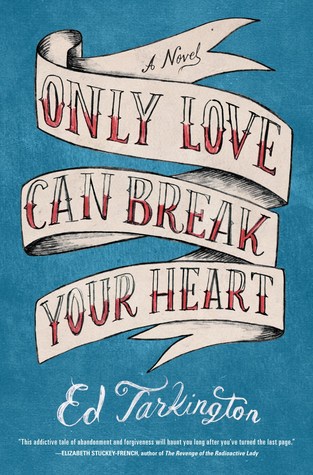 I'm almost halfway through this debut coming of age novel and adore it so far!
Plot Summary from Amazon (adapted for length)
Welcome to Spencerville, Virginia, 1977. Eight-year-old Rocky worships his older brother, Paul. Paul is happy to have his younger brother as his sidekick. Then one day, in an act of vengeance against their father, Paul picks up Rocky from school and nearly abandons him in the woods. Afterward, Paul disappears.
Here's the first paragraph (from an uncorrected proof):
Paul was my half brother. But I never called him that. This was partially out of loyalty – for I remained devoted to him, despite everything – but mostly because it didn't seem quite enough, having only half of one brother. So I never thought of him that way.
Would you keep reading?