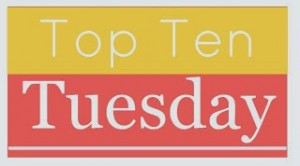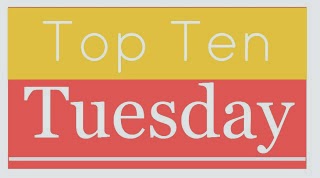 This week's Top Ten Tuesday topic was a huge challenge for my horrible book memory. However, I was inspired by two of my favorite books so far this year (

My Sunshine Away

and

The Unraveling of Mercy Louis

) to find books featuring female athletes. I came up with a grand total of four (this is pathetic…why aren't there more books about awesome girl athletes?! Or, maybe I'm just not looking hard enough.), so I expanded my topic to include novels (vs. nonfiction) featuring any athlete(s).
Ten Books That Feature Athletes
Kittredge (high school wrestler)
Million Dollar Baby: Stories from the Corner

 by F.X. Toole
Maggie Fitzgerald (female boxer…yes, the one from the movie!)
The Hatley High School football team
Lindy Simpson (female youth track star)
Ronny (ex-professional Rodeo rider)
Ben Meecham (high school basketball star)
Katniss Everdeen (female archer)
Tom Wingo (ex-football player and coach)
Tuesday Intro

Every Tuesday, fellow blogger Bibliophile By the Sea hosts First Chapter First Paragraph Tuesday Intros, where bloggers share the first paragraph of the book they are currently reading or thinking about reading soon.
I've got to be honest…I'm about a quarter through this one and I'm toying with putting it down. 
Plot Summary from Amazon
Since childhood, Wylie Rose has been drawn to the charming, close-knit Bonet siblings. But none affected him more than the enchanting Cesca, a girl blessed with incandescent beauty and a wild, irrepressible spirit.
Growing up, Wylie's friendship with her brother, Aurelio, a budding painter of singular talent, brings him near Cesca's circle. A young woman confident in her charms, Cesca is amused by Wylie's youthful sensuality and trusting innocence. Toying with his devotion, she draws him closer to her fire—ultimately ruining him for any other woman.
Spanning several decades, moving through the worlds of high society, finance, and art, and peopled with poignant characters, Girl in the Moonlight takes us on a whirlwind tour, from the wooded cottages of old East Hampton to the dining rooms of Upper East Side Manhattan to the bohemian art studios of Paris and Barcelona. As he vividly brings to life Wylie and Cesca's tempestuous, heart-wrenching affair, Charles Dubow probes the devastating depths of human passion and the nature of true love.
Here's the first paragraph of Chapter 1:
It had been in summer. I was a child of ten. We had driven over in our old Ford station wagon. This was when my father was young, just starting out. Before the money, but he had the confidence that one day he would be rich. He would have been one of Bonaparte's lucky generals. Nothing had ever stopped him. My mother and I were going along with him when he went to play tennis with his old friend Roger Baum, whose family owned a large compound in Amagansett, complete with a clay court.
What do you think? Would you keep reading?