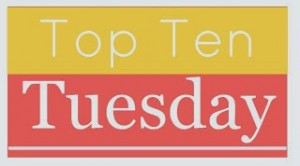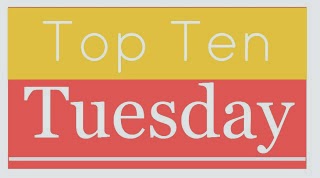 NOTE: CLICK HERE FOR A VERSION OF THIS LIST THAT I CONTINUALLY UPDATE WITH NEW BOOKS!
Top Ten Tuesday is a weekly meme hosted by The Broke and the Bookish that asks bloggers to create Top Ten lists on a variety of bookish topics. This week's topic is Top Ten Books To Read If Your Book Club Likes _______________.
I tend to think all book club selections should be on the short side to accommodate a variety of reading schedules for book club members. But, the books on this list are especially short…around 300 pages or less. Yet, they're incredibly meaty and will spark lively book club discussions despite their brevity.

Brain on Fire by Susannah Cahalan (290 pages)
This medical mystery memoir from the New York Post writer was the last book I chose for my former book club.
Did You Ever Have A Family by Bill Clegg (293 pages)
One of my favorite books of 2015, this book will get you talking about family (obviously), small-town life, prejudice, parent/child relationships, grief, heartache, and regret.
Hillbilly Elegy by J.D. Vance (272 pages)
This memoir of growing up poor in Appalachia / social analysis is especially timely for this election season.
The Beautiful Bureaucrat by Helen Phillips (192 pages)
This entire book feels like a giant riddle and, even once the central questions have been answered, it will leave you thinking "what does it all MEAN?!"
The Dinner by Herman Koch (306 pages)
This is a love it or hate it type novel (always great for heating up the discussion!) which will also have you arguing over the many questionable decisions the main characters make.
The Mother by Yvvette Edwards (256 pages)
This novel centered around the trial of a sixteen year old boy's murderer explores a mother's grief, poverty, race, and the choices faced by people born into a rough life on the streets.
The Mothers by Brit Bennett (288 pages)
One of the hottest debuts of 2016, this novel is about many things (grief, recovering from trauma, teen pregnancy, race, and friendship) without being overwhelmingly about any one of them.
The Natural Way of Things by Charlotte Wood (208 pages)
This award-winning Australian novel addressing the treatment of women is weird, has an ending that is entirely open to interpretation, and will likely generate strong opinions one way or another.
The Wife by Meg Wolitzer (211 pages)
This novel about a writer who puts her career aside to support her husband's writing career and take care of her family…it explores the role of "the wife" in society and the expectations and pressures that many women face as they navigate harnessing their talents and/or devoting themselves to their families.
When Breath Becomes Air by Paul Kalanithi (208 pages)
Though this emotional gut-wrencher is technically a book about death, it's more about humanity and how to live…this for you if you're looking for an incredibly intense discussion.