Every Tuesday, fellow blogger Bibliophile By the Sea hosts First Chapter First Paragraph Tuesday Intros, where bloggers share the first paragraph of the book they are currently reading or thinking about reading soon.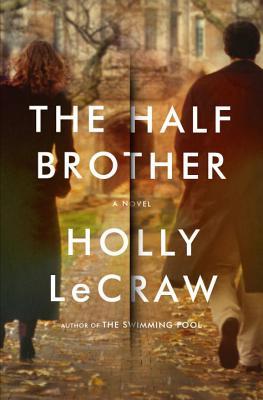 I'm almost halfway through this boarding school novel (I'm such a sucker for these!). I wasn't sure where it was going for awhile, but now I've seen the light and was happy that LeCraw totally surprised me!
Plot Summary from Amazon
When Charlie Garrett arrives as a young teacher at the shabby-yet-genteel Abbott School, he finds a world steeped in privilege and tradition. Fresh out of college and barely older than the students he teaches, Charlie longs to leave his complicated southern childhood behind and find his place in the rarefied world of Abbottsford. Before long he is drawn to May Bankhead, the daughter of the legendary school chaplain; but when he discovers he cannot be with her, he forces himself to break her heart, and she leaves Abbott—he believes forever. He hunkers down in his house in the foothills of Massachusetts, thinking his sacrifice has contained the damage and controlled their fates.
But nearly a decade later, his peace is shattered when his golden-boy half brother, Nick, comes to Abbott to teach—and May returns as a teacher as well. Students and teachers alike are drawn by Nick's magnetism, and even May falls under his spell. When Charlie pushes his brother and his first love together, with what he believes are the best of intentions, a love triangle ensues that is haunted by desire, regret, and a long-buried mystery.

Here's the first paragraph (this quote is from an uncorrected proof):
Mid-August. On the quad, the only sound is a far-off angry machine, a leaf blower, somewhere in the vicinity of the library. Otherwise I'd say I have the whole place to myself, except for the bees. They're delirious in the heat, in the flowering shrubs and trees, buried headfirst, ecstatic. As I walk by a seven-foot-tall rose of Sharon I hear their intoxicated hum and realize the whole little tree is vibrating, throbbing with them.
What do you think? Would you keep reading? Stay tuned for my full review…