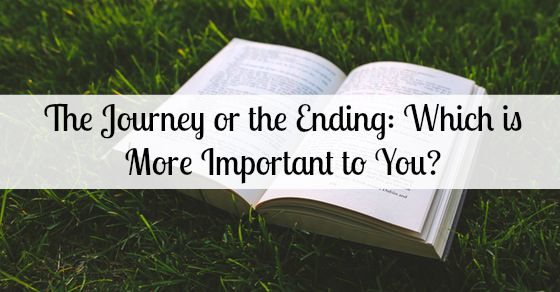 A few recent reads have gotten me thinking about the importance of a book's ending compared to how you get there. Obviously, we'd all like the journey AND the ending to rock our worlds. But, what happens when we can't have it all?
Fantastic Journeys with Bad Endings
What happens when you love a book until you get to an ending that makes you want to throw that thing across the room? Does the bad ending tend to kill the entire book for you? Or, do you tend to gloss over the bad ending since you enjoyed every moment of getting there? My gut tells me I'm in the "gloss that sucker over" camp.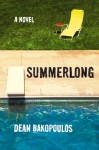 I recently adored Summerlong by Dean Bakopoulos, but wasn't a fan of the ending. However, my overall warm, fuzzy feelings remained after I finished the book. The ending didn't take up too much real estate and I loved everything else, so it didn't hurt my overall impression a great deal.
Blah Journeys with Glorious Endings
What happens when it takes forever for a book to get moving? Or, if you consider putting a book down multiple times before it ends up turning an amazing corner? If you end up loving where that drag of a journey took you, does that save the overall book for you?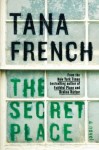 These types of books are tougher for me to distill into ratings. On the one hand, I loved how things panned out and where the story went. On the other, I'm annoyed that I dedicated so much time to a dragging journey and wonder why the editor didn't do something about the pacing. For some reason, that slog of a journey sticks with me. Tana French's The Secret Place was this kind of book for me, as it took me well over 300 pages to really get into the story. And, I can now add two more upcoming releases to this category, but will go into those in more detail in their respective reviews.
What about you? Are you more likely to forgive a blah journey or a bad ending? How does either one impact your overall impression of the book?