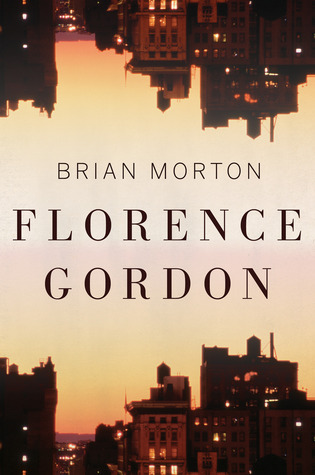 This past Thursday, I reviewed Florence Gordon and my favorite thing about it was the absolutely perfect writing. Morton used carefully chosen words without including anything unnecessary. A great word to describe this book is "quotable".
I've described one other book as "quotable" recently (The Storied Life of A.J. Fikry, my pick for Best Book of 2014) and I decided the best quotes from that book deserved their very own post! So, Florence Gordon is getting its very own Top 10 Quotes post as well!
Here we go…
The strain of being with other people was sometimes close to unendurable. The strain of other people's need.

No matter how hard-boiled you think you are, thought Daniel Gordon, you're never quite prepared for New York.

You expect to love your children; it brings a different kind of joy to realize you admire them.

She [Florence] was like the ambassador of Manhattan. She seemed to believe that a life that took place elsewhere couldn't be truly called life. She probably held that it was all well and good for Parisians to live in Paris and Londoners to live in London, but she could not comprehend how any thinking person from the United States could choose to live anywhere other than New York.

He was a scholar, a thinker of distinction, and a mindfucker: he liked to open you up and climb around inside your head with his psychic flashlight and leave you with the feeling that he was the only person who had ever truly understood you.

Daniel [Florence's son] on his time in the Army:

The enlisted men live in a condition of stripped-down equality: nothing from your past, nothing that you'd been or done or had, meant anything now. The only thing that meant anything to the people you bunked with was not being an asshole, not doing your job so poorly that it made everybody else look bad, and not doing your job so well that it made everybody else look bad.

He [Daniel] had a different idea of what was important. He didn't believe you could be judged by the number of books you'd read or the number of articles you'd written; he didn't believe your worth was based on your attainments or your erudition or even your intelligence. Just about the only thing he valued was simple decency.

There was something shifty and evasive about him; he seemed like a man who was spending his discretionary income on some surly dominatrix in Brooklyn.

Even his name, his first name, was a burden. When he was a young man, he was proud to be named Saul: his name had been an inducement to greatness, because he had no doubt that he'd unseat Saul Bellow as the premier Jewish writer of the age. It hadn't quite happened that way, and now his name seemed to mock him. It was like being a mediocre ballplayer who happened to be named Michael Jordan.

You don't throw your trash on the street, you don't serve yourself first, and you don't cut in line. It's called civilization.
Has any book you've read recently been so "quotable" that you could make a Top 10 post out of it?