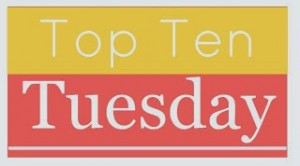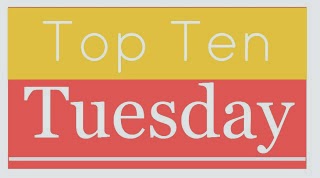 Top Ten Tuesday is a weekly meme hosted by The Broke and the Bookish that asks bloggers to create Top Ten lists on a variety of bookish topics. This week's topic is…
Top Ten Fall Books
Certainty by Victor Bevine (Release Date: October 21) – Historical fiction and fiction based on true crime meet up in this story about Newport, Rhode Island at the end of World War I. The arrival of a Naval Training Station has turned tony Newport into a "moral cesspool" according to the local gentry and sailors' accusations of sexual impropriety against a beloved clergyman send the town into hysterics. I've had great luck with "fiction based on true crime" this year, so will be participating in an online tour for this book on October 27.
Affiliate Link: Buy from Amazon
The Distance by Helen Giltrow (Release Date: September 9) – A thriller about a London socialite trying to put her past as a professional "fixer" behind her until she's offered an irresistible job.
Affiliate Link: Buy from Amazon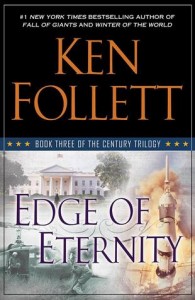 Edge of Eternity by Ken Follett (Release Date: September 16) – The third installment of the Century Trilogy, following five families of different nationalities (American, Germanan, Russian, English, Welsh) through the Cold War era. I loved the first two installments: Fall of Giants (WWI era) and Winter of the World (WWII era)
Affiliate Link: Buy from Amazon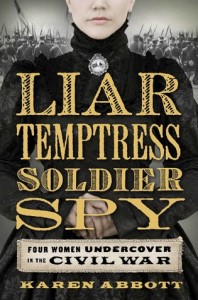 Liar, Temptress, Soldier, Spy: Four Women Undercover in the Civil War by Karen Abbott (Release Date: September 2) – The true story of four women who put their lives on the line to spy during the Civil War. I hear my hometown (Richmond, VA) plays a big role in this book, so I'm looking forward to learning a bit more about the history of where I grew up.
Affiliate Link: Buy from Amazon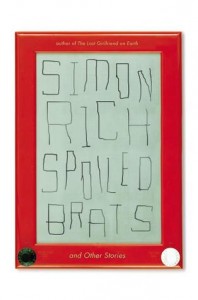 Spoiled Brats by Simon Rich (Release Date: October 14) – A collection of humorous essays focusing on "a generation of narcissists-and the well-meaning boomers who made them that way".
Affiliate Link: Buy from Amazon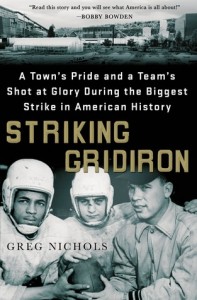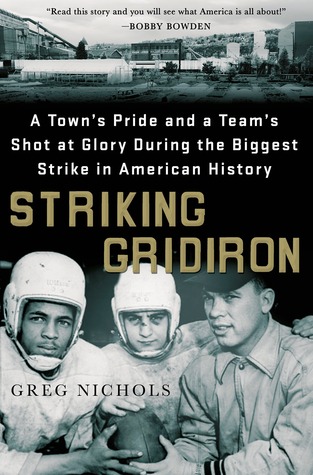 Striking Gridiron by Greg Nichols (Release Date: September 16) – I'm a sucker for feel good sports stories and this one about a Pennsylvania steel town's (Braddock) football team's amazing 1959 season on the heels of the longest labor strike in U.S. history sounds like it could give me goosebumps.
Affiliate Link: Buy from Amazon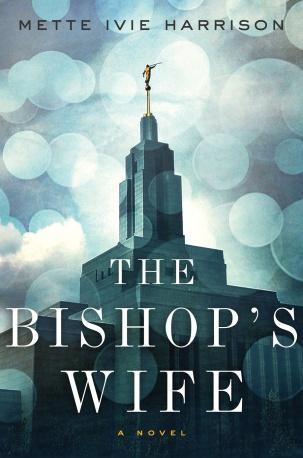 The Bishop's Wife by Mette Ivie Harrison (Release Date: December 30) – This fiction based on true crime set in heavily Mormon Draper, Utah caught my interest because I've great luck with this type of book this year (The Wife, The Maid, and The Mistress and Monday, Monday). I also loved Jon Krakauer's nonfiction Under the Banner of Heaven about Mormonism, so I thought this book was a great combination for me.
Affiliate Link: Buy from Amazon
The Missing Place by Sophie Littlefield (Release Date: October 14) – This mystery about two mothers teaming up to find their missing sons during the North Dakota oil boom has been getting lots of attention from fellow bloggers.
Affiliate Link: Buy from Amazon
The Secret Place by Tana French (Release Date: August 28) – The fifth installment of the Dublin Murder Squad series involving a murder at an exclusive all-girls school. I'm about halfway through this one and am so-so about it at this point.
Affiliate Link: Buy from Amazon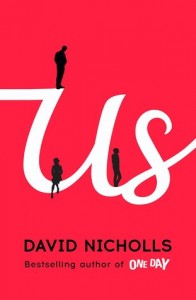 Us by David Nichols (Release Date: November 11) – I loved Nichols' One Day (later made into a movie starring Anne Hathaway) and am looking forward to his new novel about saving a marriage.
Affiliate Link: Buy from Amazon
Every Tuesday, fellow blogger Bibliophile By the Sea hosts First Chapter First Paragraph Tuesday Intros, where bloggers share the first paragraph of the book they are currently reading or thinking about reading soon.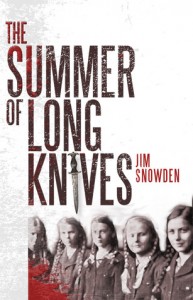 I'm reading The Summer of Long Knives for an October TLC Book Tour and I'm almost finished with it. The blurb sounds completely fascinating and I love reading historical fiction about that Nazi Germany period of history. Unfortunately, the book didn't live up to my expectations…and, I'm still working out exactly why.
Plot Summary from Amazon
In the summer of 1936, the racial and political climate in Munich are growing tense, and Kommisar Rolf Wundt and his wife Klara are increasingly desperate to leave Nazi Germany while they still can. But when a member of the League of German Girls is found brutally murdered and posed in the yard of a dilapidated farmhouse, Rolf's supervisor declares that they can't leave until he's solved the case. Rolf's investigation leads him from the depths of the underground Communist movement to the heights of Germany's elite Nazi society, exposing the cracks in Germany's so-called unified society as well as the unspoken tensions in Rolf's complicated marriage. Ultimately, long-buried secrets and overwhelming evidence are laid bare, but how can Rolf bring the killer to justice in a country devoid of justice? And how can he protect himself, his wife, and his former lover from the barbarism of a corrupt and power-hungry government?

Here's the first paragraph of Chapter 1:
As his car crunched the gravel on the side of the road next to the Epp Farm, Kommissar Rolf Wundt once again had to lean forward, pinch the bridge of his nose, and force his eyes open. Last night, he and Klara had left the dishes for the next morning, so the French press that usually provided him with sunrise fuel was lying in pieces in the sink when Inspector Hans-Josef banged on his door at a quarter to five. As a consequence, Rolf's perception of the ride from Munich consisted of snatches of crime related mutterings – body found, young girl stripped to the waist, message carved in chest – blended with fading images of last night's dream whose narrative was gone but whose imagery had been dominated by bats, moons, and a strange hurdy-gurdy melody.
What do you think? Would you keep reading? Stay tuned for my full review…