I was on vacation all last week, which meant lots of sun, swimming, family, seafood eating…and, reading! And, not a lot of blogging. I had a vacation mentality toward my reading last week: low tolerance for blah books, lots of mood reading, and much ignoring of the review schedule. I was quick to drop something that didn't fully hit the spot and it felt fantastic! I might adopt this mentality for the rest of the year…
I finished reading…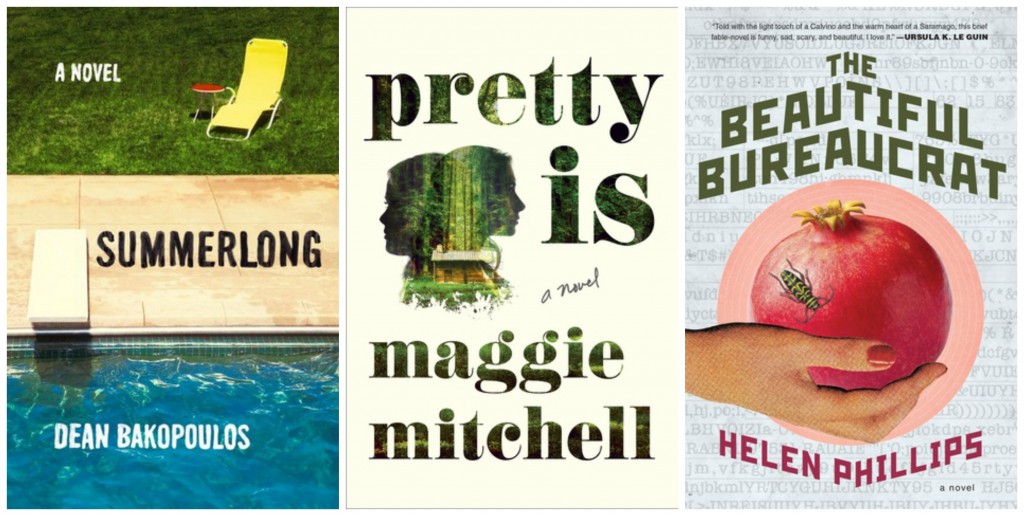 Summerlong by Dean Bakopoulos (June 15, 2015)
This one was a surprise hit for me! It's darker and edgier than the cover leads you to believe. Full review coming later this week.
Affiliate Link: Buy from Amazon
Pretty Is by Maggie Mitchell (July 7, 2015)
I posted a Mini Review for this one last week.
The Beautiful Bureaucrat by Helen Phillips (August 18, 2015)
Total WTF book (like WTF is going on here)…I was on the edge of my seat! Review coming closer to pub date.
Affiliate Link: Pre-Order from Amazon
I tried, but wasn't feeling…

The Hopeful by Tracy O'Neill (June 16, 2015)
Liberty Hardy mentioned this debut novel about a star teenage figure skater who suffers a disastrous fall and I'm a sucker for sports books, but it wasn't hitting the spot for me. I might go back to it since I really only gave it the briefest of shots.
Among the Ten Thousand Things by Julia Pierpont (July 7, 2015)
This debut started off with a bang and an interesting premise, but quickly started to drag…I got bored about 40% in.
I'm currently reading…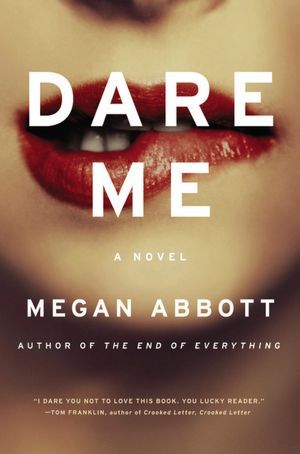 Dare Me by Megan Abbott (July 31, 2012)
After loving The Fever last summer, I wanted to read another Megan Abbott and Amy at Read A Latte raved about this one recently. So far, I'm only 20% in and am curious when the sh&t's going to hit the fan.
Next up, are…

Circling the Sun by Paula McClain (July 28, 2015)
The author of The Paris Wife is back with another historical fiction starring a real person, trailblazing aviator Beryl Markham. British born Markham was raised in Kenya and this book focuses on the 1920's there and her affairs with a safari hunter and the female author of Out of Africa.
Girl at War by Sara Novic (May 12, 2015)
This story about a young girl growing up in Croatia during the Civil War with Yugoslavia (and her later life in NYC) has gotten such raves from fellow bloggers that it's on my "must try before the end of the year" list.