For anyone who missed it, my Rock Your Reading Tracker is now available for purchase here! What's special about this reading tracker? It automatically compiles your stats in real time…and helps you pick better books for your reading taste by enabling you to track your recommendation sources. I've been using it for a few months now and love being able to see my stats as I go! And, I know I'm going to love all the hours I'll save tallying up numbers at the end of the year.
In other news, life has been super chaotic and messy lately…and I feel like I've barely been able to read (time-wise and concentration-wise). I'm on track to have one of my lowest volume reading months I can remember. But, I *think* things are taking a turn for the better.
Hosted by The Book Date.
This post contains affiliate links (plus: here's your Amazon Smile-specific affiliate link
).
Favorite Instagram Post
Follow me at sarahsbookshelves
I finished reading…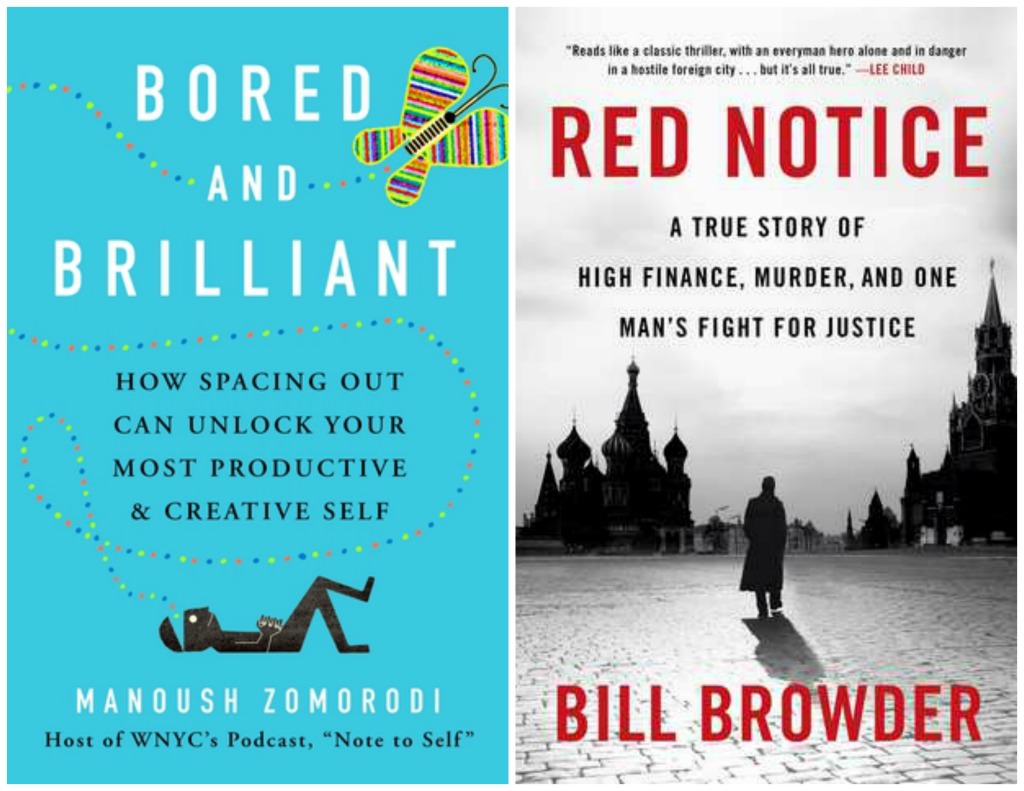 Bored and Brilliant
 by Manoush Zomorodi (September 5, 2017)
I listened to this one on audio. Check out my mini-review here.
Affiliate Link: Buy from Amazon
Red Notice
by Bill Browder (February 3, 2015)
Bill Browder was one of the first foreign investors in Russia following the fall of Communism. He made a ton of money, angered some oligarchs via his anti-corruption battles, and ended up in a knockdown, drag-out battle with Putin and the Russian regime. You may not think a nonfiction financial book could keep you on the edge of your seat, but you're wrong! Think a cross between Michael Lewis and Dominick Dunne…told like a thriller.
Affiliate Link: Buy from Amazon
I'm currently reading…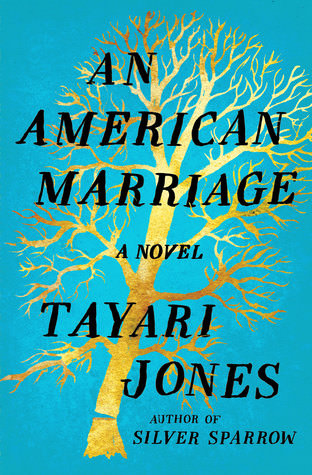 An American Marriage
by Tayari Jones (February 6, 2018)
I'm only about 30% into this story about marriage and race, but I'm really enjoying it so far. I was told to go in blind and I did (I didn't even remember what the publisher's blurb said about the book) and I've been surprised at where the story has gone so far.
Affiliate Link: Pre-Order from Amazon
I tried, but wasn't feeling…

The Wife Between Us
 by Greer Hendricks and Sarah Pekkanen (January 9, 2018)
DNF at 32%. This psychological thriller was fine, but fine psychological thrillers are everywhere. I'm looking for something that stands out. However, if someone tells me this one will stand out if I read past 32%, then I'll consider picking it up again.
Turtles All the Way Down
 by John Green (October 10, 2017)
I made it through 3% of this one. I just couldn't take the writing style.
The Glass Forest
 by Cynthia Swanson (February 6, 2018)
At the 14% mark, this dysfunctional family novel was fine (but no more than that). But, I just kept thinking about other books I was excited to read. I'll pick it up again if any of my Go-To Recommendation Sources say it's awesome.
Upcoming reading plans…
Continuing with February releases…

All the Castles Burned
by Michael Nye (February 13, 2018)
This one doesn't come recommended by anyone who's already read it, but I'm willing to take a risk for a boarding school novels.
I was reading…
One Year Ago: I'd read one of last year's backlist beauties and a short story collection.
Two Years Ago: I'd just finished one of my favorite books of 2016!
How was your reading week?