Nonfiction November officially kicks off today (I'll have my Intro post up tomorrow, but check out everyone's Intro post at Julz Reads), but I started my nonfiction reading last week!
Podcast
Mini Episode 35, featuring Sarah Bohl, aired last Wednesday! We talk about our trouble with Pulitzer Prize winners, our feelings about a beloved WWII novel, and Sarah shares some character-driven mysteries.
And, a full length episode featuring Claire Gibson (Author of Beyond the Point) will air this Wednesday.
New on the Blog
Hosted by The Book Date.
This post contains affiliate links (plus: here's your Amazon Smile-specific affiliate link
), through which I make a small commission when you make a purchase (at no cost to you!).
I finished reading…
American Spy by Lauren Wilkinson (February 12, 2019)
I liked this mash-up of a spy novel and a family drama…starring a black, female counterintelligence agent. But, I don't have a ton to say about it and I'm not sure it will prove super memorable once some time has passed. But, an enjoyable and unique read in the moment.
Affiliate Link: Buy from Amazon
The Year of Magical Thinking by Joan Didion (September 1, 2005)
Mary Laura Philpott (author of I Miss You When I Blink) recommended this modern classic in Ep. 21 of the podcast. Didion chronicles the year following her husband's death from a heart attack as she researches grief to try to make sense of her own experience. Parts of this book were brilliant, but she included some things I could've done without. Mini review coming in my Nonfiction November round-up at the end of the month.
Affiliate Link: Buy from Amazon
Trick Mirror by Jia Tolentino (August 6, 2019) – AUDIOBOOK
I've really enjoyed this essay collection that Sara Hildreth (@fictionmatters) recommended on Ep. 34 of the podcast, but I'm having trouble coming up with an overall theme for it. The subtitle is "Reflections on Self-Delusion", but I felt like these were essays about issues of the modern world, mainly relating to women. I did enjoy her take on each individual issue. Mini review to come.
Affiliate Link: Buy from Amazon
I'm currently reading…
Evicted by Matthew Desmond (March 1, 2016)
I tried this super-hyped book from a few years back on audio earlier this year and I had trouble keeping the stories of the 8 featured families straight. But, the print book is going much better (I'm 25% through so far). It's an eye-opening look into evictions, the people that face them, and the rental market in poverty stricken areas, but I do think he's conveniently skating over certain issues. I'm interested to see how things progress and will discuss more once I finish it.
Affiliate Link: Buy from Amazon
I tried, but wasn't feeling…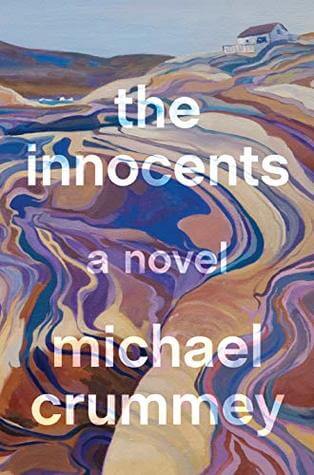 The Innocents by Michael Crummey (November 12, 2019)
DNF at 18%
I loved this Canadian novelist's Sweetland (my review) a few years ago, but this novel felt slow and somewhat boring. I've come to realize I might not love wilderness survival stories in general, which this book is. But, when I started feeling bored, I checked the Goodreads reviews…some said that they found this book slow even though they'd loved Crummey's previous work. And, that sealed the deal for me to DNF. I will say that his gorgeous writing is there…but, the children in this story do speak in some sort of dialect that takes some getting used to.
Affiliate Link: Buy from Amazon
Upcoming reading plans…
Unless a library hold comes in…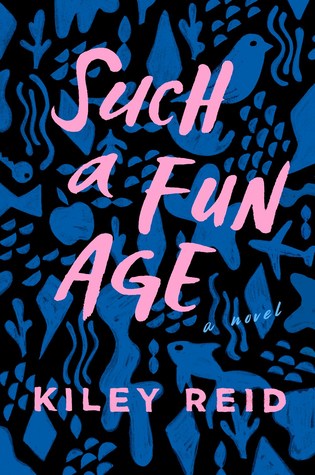 Such a Fun Age by Kiley Reid (December 31, 2019)
I realize it's Nonfiction November, but I made the mistake of ploughing through a bunch of nonfiction books in a row during this event last year and got burned out halfway through the month. So, I'll be working in a novel here and there this month. This debut is getting tons of hype and I'll be interested to see if it lives up to it!
Affiliate Link: Buy from Amazon
How was your reading week?
Pin this post…