Nonfiction November officially starts today! Get all the details here! I got a bit of a headstart on my Nonfiction November reading last week, which is a welcome change of pace from all the fiction I've been ingesting this Fall.
Housekeeping item regarding Amazon Smile and purchasing through Amazon affiliate links
A reader raised a great question impacting Amazon Smile (where Amazon donates a % of your purchase value to your favorite charity) users: when a Smile user purchases something through my Amazon affiliate links, do I still receive my commission for her purchases? The short answer is NO, unless I create a special affiliate link just for Amazon Smile users. But, I have a work-around.
It doesn't make sense to create two Amazon Affiliate links for every item I link to, but did you know that if you click one of my affiliate links and end up buying something different than the item I linked to, I still get the commission? So, I will include one Amazon Smile affiliate link in the disclosure section of every post (see below for example). Using that link (rather than the regular affiliate links throughout the post) to make purchases will ensure Smile users donate to their charity and that commission on their purchases gets to me (all at no additional cost to them).
Let me say this one more time to make sure we're clear: my general Amazon Smile link will take you to The Seven Husbands of Evelyn Hugo, but you can search for whatever you actually want to buy and I still get the commission on your purchase. So, don't be alarmed when the Smile link doesn't take you directly to the item you want to purchase!
It bestills my heart that one of my readers cares enough about making sure I'm getting the appropriate commissions from her purchases to email me with this issue. Thank you, Becky! And, please feel free to reach out to me with any additional questions.
#Buildsarahsbookshelves Library Update
I'm putting together a very selective library for my new (but small) built-in bookshelves and am sharing each book I acquire on Instagram (follow me at sarahsbookshelves)! And, I'm trying to acquire all these new books at rock bottom prices.
Here's my hodgepodge pile…where I try to blend blue, green, and rainbow into something that actually goes together! Someone with a better design eye will have to tell me if I succeeded…
Hosted by The Book Date.
This post contains affiliate links (plus: here's your Amazon Smile-specific affiliate link
).
I finished reading…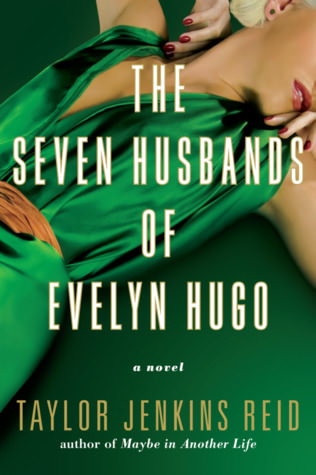 The Seven Husbands of Evelyn Hugo
by Taylor Jenkins Reid (June 13, 2017)
Perfect follow-up to The Heart's Invisible Furies! It's definitely in my top echelon of brain candy books. Mini review to come.
Affiliate Link: Buy from Amazon
I'm currently reading…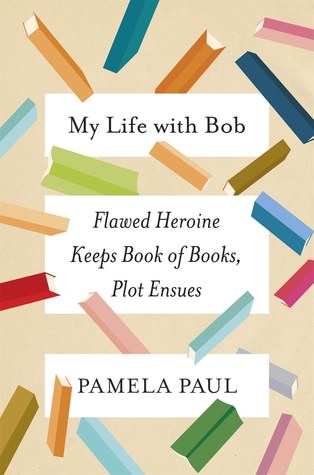 My Life with Bob
by Pamela Paul (June 13, 2017)
I'm about 40% through this memoir by the editor of the New York Times Book Review. I loved the beginning where she focuses on her reading life. However, she's now moving more into straight memoir and talking less about books and reading. I'm starting to lose interest and getting annoyed by her occasional lapses into intellectual snobbery. We'll see how much farther I continue…
I tried, but wasn't feeling…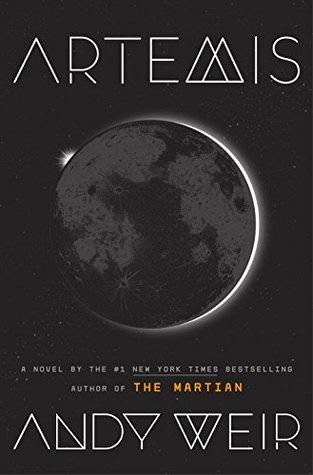 Artemis
 by Andy Weir (November 14, 2017)
I loved The Martian. I was psyched Weir had a new book coming out. Alas…I made it about 5%. The dialogue and jokey banter was not endearing like it was in The Martian…just flat out annoying. I don't think I could stand reading a whole 384 pages of it.
Upcoming reading plans…

Forty Autumns
by Nina Willner (October 4, 2016)
I've already kind of started this memoir about Willner's German family being torn apart by the Berlin Wall and I'm pretty sure it's going to be great.
I was reading…
One Year Ago: I was reading a couple books others loved, but I didn't.
Two Years Ago: I was reading a raunchily hilarious AND heart-breaking memoir.
How was your reading week?