I hope everyone had a great (and food-filled) Thanksgiving! Thanksgiving is my favorite holiday (Food! And, a lot less work than all the gift purchasing of Christmas) and this year my cousin made the most delicious turkey I've ever tasted…no lie. And, I'm not even a turkey girl…Thanksgiving is usually all about the stuffing and pie (or pumpkin cheesecake) for me. So, I've spent the past few days recovering…watching my team (UVA) blow yet another big football game and reading (went better than football did).
I've officially finished my Nonfiction November reading and will share my mini reviews (and favorite book of Nonfiction November) later this week. I'm also wrapping up 2018 books and will read all backlist for the next few weeks until I start on January 2019 releases.
And, I have to apologize…I haven't responded to my blog comments in a really long time. Tis' the season for busyness and having to cut a few corners. At this point, I'm kind of overwhelmed at the thought of going back and answering them all. So, I might just start a clean slate moving forward. I generally try to be pretty good at responding to comments, so this kind of pains me, but I hope you all understand!
2019 Rock Your Reading Tracker
Y'all know how I've been using my "Rock Your Reading Tracker" all year to track all my reading stats in real time and figure out who my best recommendation sources are? Well, my reading QUALITY improved 42% from last year! I know this is because I started paying attention to who my best and worst recommendation sources are. 
Only 2 more days to get the new and improved 2019 tracker for last year's price of $11.99. The price will go up to $14.99 on Wednesday. Get more details here!
Hosted by The Book Date.
This post contains affiliate links (plus: here's your Amazon Smile-specific affiliate link
), through which I make a small commission when you make a purchase (at no cost to you!).
Favorite Instagram 
Follow me at sarahsbookshelves 
I finished reading…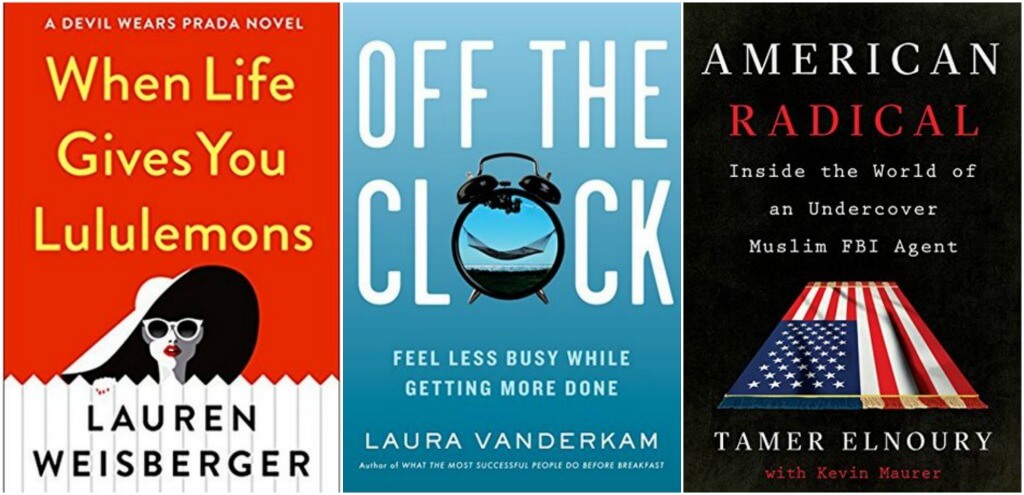 When Life Gives You Lululemons
by Lauren Weisberger (June 5, 2018)
An easy read…not one of the best ones, not one of the worst ones. A bit heavy on the ridiculous Greenwich housewife types, but salty Emily Charlton helped balance them out.
Affiliate Link: Buy from Amazon

Off the Clock
by Laura Vanderkam (May 29, 2018) – AUDIOBOOK
I didn't really learn anything earth-shattering in this book (a lot seemed like common sense to me), but it's definitely a good primer for those interested in improving their time management. Would make a great companion read to The Life-Changing Magic of Not Giving a F*ck…both address choosing where to devote your time and cutting out the fluff.
Affiliate Link: Buy from Amazon
American Radical
by Tamer Elnoury (October 23, 2017) – AUDIOBOOK
Pretty chilling. The most interesting part about it for me was the exploration of Elnoury's version of Islam and how he feels about those that practice the radicalized version of his religion. Great Dad gift for the holidays!
Affiliate Link: Buy from Amazon
I'm currently reading…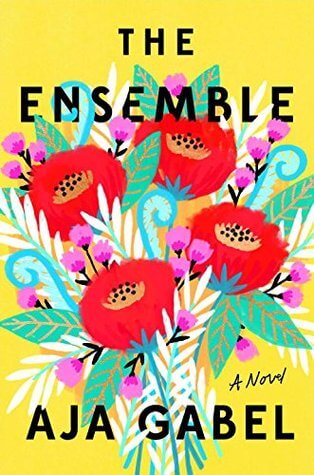 The Ensemble
by Aja Gabel (May 15, 2018)
Y'all…I'm so glad I made time for this one! I'd had the galley sitting around since May and kept seeing mixed reviews. Plus, it's about a classical music quartet and I'm not a music person at all…especially classical. But, it's one of those character-driven novels I got completely engrossed in and will end my 2018 books on a 5 star note…assuming it doesn't fly off the rails in the 13% I have remaining to read!
Affiliate Link: Buy from Amazon

Upcoming reading plans…
Starting my annual end of year backlist reading…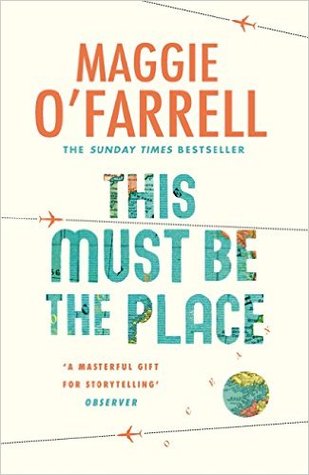 This Must Be the Place
by Maggie O'Farrell (May 17, 2016)
I adored O'Farrell's essay collection (I Am, I Am, I Am) earlier this year, so have been itching to try some of her fiction. I picked up this family / marital drama on a Kindle deal earlier this year on the recommendation of Anne Bogel and can't wait to finally dig in!
I was reading…
One Year Ago: I was reading an unsettling novel that ended up on this year's summer reading guide.
Two Years Ago: I read Pat Conroy's last book.
How was your reading week?