You're getting 2 weeks worth of updates today since I skipped last Monday to host the Nonfiction November (get all the details here!) Fiction / Nonfiction Pairings Link-Up. I've been thoroughly enjoying this focus on nonfiction reading that I tend to neglect throughout the year!
I also got to meet Tara from Running N Reading, one of my favorite book (and running) bloggers, in person for the first time! She was visiting my town to run our local Half Marathon, so we grabbed tea/cider and froze while we caught up outdoors. She is just as darling in person as she is online and I was so happy to put a name with a face. PS – if you like my book recommendations, you'll also love hers and should follow her blog!
#Nonficnov Instagram Challenge
I've been participating in the #nonficnov Instagram Challenge at least a couple times a week, spotlighting some of my favorite nonfiction in a number of categories. And, let's be honest, the nonfiction I happen to have in physical book form! Follow me (at sarahsbookshelves) and the #nonficnov hashtag on Instagram to follow along!
The winning post so far is…
Hosted by The Book Date.
This post contains affiliate links (plus: here's your Amazon Smile-specific affiliate link
).
I finished reading…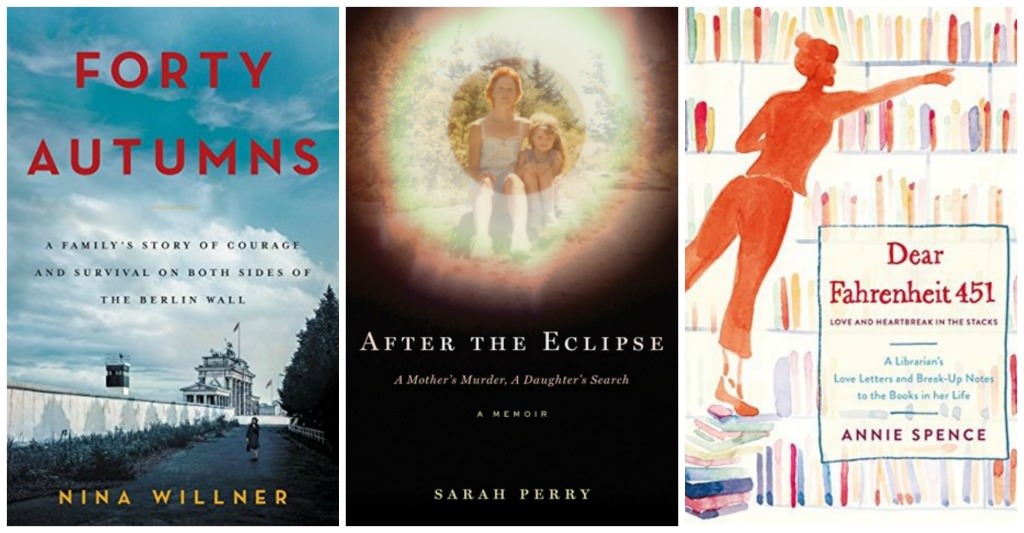 Forty Autumns
by Nina Willner (October 4, 2016)
This memoir about Willner's German family being torn apart by the Berlin Wall is fantastic. It's highly readable and the story reminded me a bit of We Were the Lucky Ones, just during a different war. Mini review to come.
Affiliate Link: Buy from Amazon
After the Eclipse
 by Sarah Perry (September 26, 2017)
This memoir is a bit true crime and a bit The Glass Castle
. It's a powerful book, but unnecessarily long. Mini review to come.
Affiliate Link: Buy from Amazon
Dear Fahrenheit 451
 by Annie Spence (September 26, 2017)
A welcome delightful and funny read following the intensity of Forty Autumns and After the Eclipse! Mini review to come.
Affiliate Link: Buy from Amazon
I'm currently reading…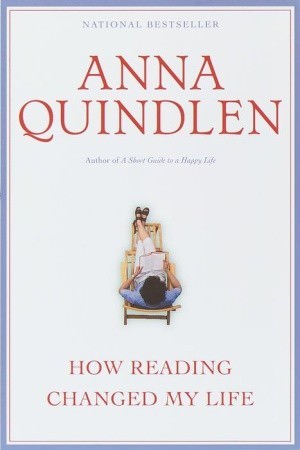 How Reading Changed My Life
by Anna Quindlen (January 1, 1998)
I'm over halfway through this 98 page rumination on the reading life. I adore Anna Quindlen and generally love her ruminations on anything, but this one isn't working for me. It feels like she wrote it for some term paper…
I tried, but wasn't feeling…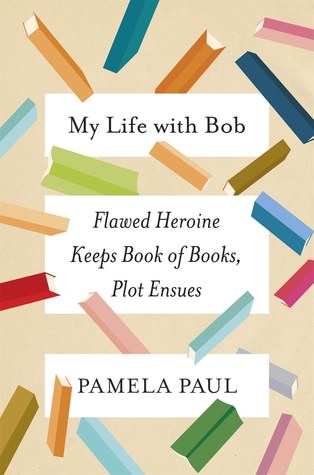 My Life with Bob
by Pamela Paul (June 13, 2017)
DNF at 42%. I loved the beginning where she focuses on her reading life. However, she started moving more into straight memoir and talking less about books and reading. I started to lose interest and got annoyed by her increasing lapses into intellectual snobbery.
Upcoming reading plans…

The Last Castle
 by Denise Kiernan (September 26, 2017)
I've been seeing this story about the Biltmore castle in Asheville, NC around a lot lately and rarely turn my nose up at some "behind the scenes of rich people" reading!
I was reading…
One Year Ago: I was reading a long, but fast paced book about Hurricane Katrina.
Two Years Ago: I finished an eye-opening nonfiction about women in Afghanistan.
How was your reading week?