Last week was a solid week of reading…I finished 3 books, which is a lot for me in one week! And, it seems to be a week of memoirs. I finished two and am reading a third now. And, I finally read a January 2020 book that didn't blow me away. 
Podcast
The regular podcast will return on Wednesday, January 8 with the 2020 Winter Book Preview with Catherine from Gilmore Guide to Books! We share 18 books coming out between January and March that we're excited about…plus, a special podcast-related announcement!
New on the Blog
Hosted by The Book Date.
This post contains affiliate links (plus: here's your Amazon Smile-specific affiliate link
), through which I make a small commission when you make a purchase (at no cost to you!).
I finished reading…
My Friend Anna by Anna DeLoache Williams (July 23, 2019)
Crazy story, easy read! 
Affiliate Link: Buy from Amazon
Notes from a Young Black Chef by Kwame Onwuachi (April 9, 2019) – AUDIOBOOK
Really liked this food memoir…it's kind of a mix between Service Included (a memoir by a server at Per Se), The Making of a Chef (Michael Ruhlman's behind-the-scenes look at the Culinary Institute of America, and The Other West Moore. Mini review to come.
Affiliate Link: Buy from Amazon
Dear Edward by Ann Napolitano (January 6, 2020)
Hmm. I liked this okay, but not nearly as much as I thought I would. I'm still figuring out my thoughts and will share them in an upcoming mini review. But, it was tidier than I would've liked.
Affiliate Link: Buy from Amazon
I'm currently reading…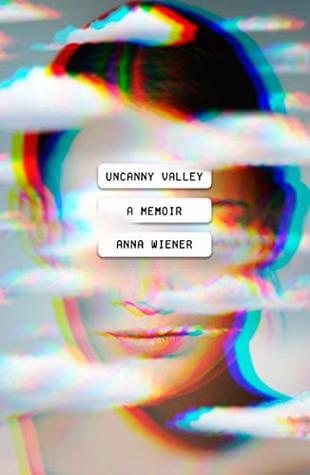 Uncanny Valley by Anna Wiener (January 14, 2020)
I just started this Silicon Valley memoir, so I don't have thoughts yet. But, I was pleasantly surprised to discover that there is also a publishing industry angle to this story!
Affiliate Link: Buy from Amazon
Upcoming reading plans…
Unless a library hold comes in…
The Third Rainbow Girl by Emma Copley Eisenberg (January 21, 2020)
This true crime memoir about the author's investigation of a 1980's double murder in West Virginia popped onto my radar recently and I love a good true crime memoir…especially when we get to follow an investigation along with the author.
Affiliate Link: Buy from Amazon
How was your reading week?
Pin this post…