For the first time ever last week, I successfully read two non-audiobooks at the same time! Normally, if I'm reading more than one book at a time, it means neither one is really grabbing my attention. Not the case this week. Each book I was reading fulfilled a distinct purpose and I read each book during different times of day.
And to add to my true crime week, I listened to the podcast Dear John from the L.A. Times. It's an absolutely chilling story of a sociopathic con man and blind love. If you liked the original Serial, try this one!
My Rock Your Reading Tracker is available for purchase here! What's special about this reading tracker? It automatically compiles your stats in real time…and helps you pick better books for your reading taste by enabling you to track your recommendation sources. I've been using it for a few months now and love being able to see my stats as I go! And, I know I'm going to love all the hours I'll save tallying up numbers at the end of the year.
Hosted by The Book Date.
This post contains affiliate links (plus: here's your Amazon Smile-specific affiliate link
).
Favorite Instagram Post
Follow me at sarahsbookshelves
I finished reading…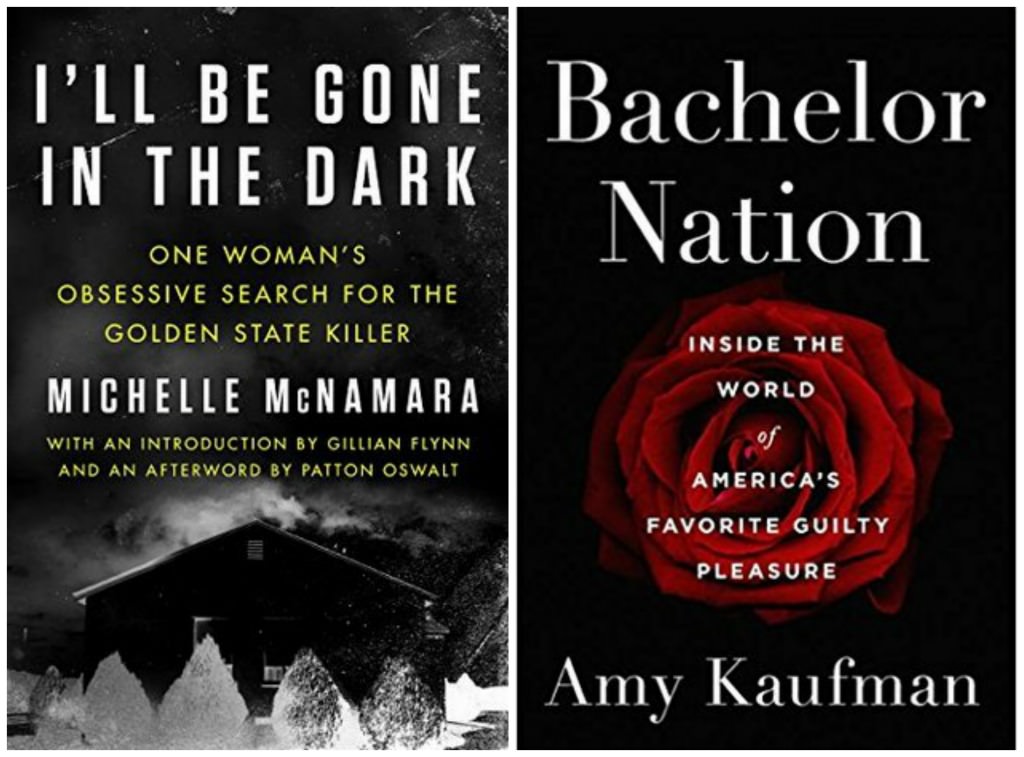 I'll Be Gone in the Dark
 by Michelle McNamara (February 27, 2018)
Excellent for true crime fans. As much about McNamara's story investigating these unsolved cases years after they'd gone cold as the story of the Golden State Killer himself. I definitely couldn't read it at night, so Bachelor Nation was the perfect companion read to fill my head with fluff before falling asleep. Mini review to come.
Affiliate Link: Pre-Order from Amazon
Bachelor Nation
 by Amy Kaufman (March 6, 2018)
Not a gossipy read revealing who's hooking up with whom, etc, but more a look at how the show is put together behind the scenes. How does the show get contestants to do things they'd never do in real life. An interestingly psychological look at The Bachelor.
Affiliate Link: Pre-Order from Amazon
I'm currently reading…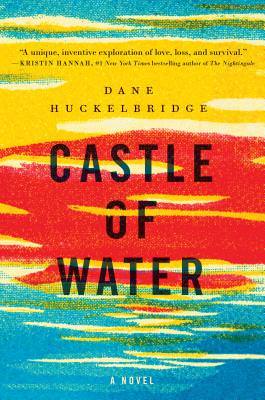 Castle of Water
 by Dane Huckelbridge (April 4, 2017)
I'm about 40% through this plane crash / survival page turner that a couple of my Go-To Bloggers (Renee at It's Book Talk and Susie at Novel Visits) loved. So far, this is similar to stories I've read or seen on the screen many times before, but I'm getting the sense there are some pretty big bombshells to come.
Affiliate Link: Buy from Amazon
Upcoming reading plans…
I'm waiting for this one to come out tomorrow…

The Lost Girls of Camp Forevermore
 by Kim Fu (February 13, 2018)
I'm hoping this novel about a group of girls who get stranded on an island during a kayaking trip at summer camp will be a candidate for my 2018 Summer Reading Guide!
I was reading…
One Year Ago: I read one of my favorite books of 2017!
Two Years Ago: I was reading about being an introvert.
How was your reading week?