I'm deep into reading my March releases and I have to say that they're so far not living up to February's books. But, that's OK because I'm starting to dive into possible candidates for my 2018 Summer Reading Guide, which is one of my favorite features to put together every single year! In other news…
If you're a Sarah's Book Shelves reader who does not have your own blog, I'd love for you to participate in my new "Readers Recommend" feature!
In "Readers Recommend," regular blog readers (i.e. those of you who do not have your own book blogs) will share some of their best book recommendations (again, thanks to the Reader Survey for this idea!). All you have to do is answer a few book related questions via email. Email me at sarahsbookshelves@gmail.com or leave a note in the comments if you'd like to participate!
Hosted by The Book Date.
This post contains affiliate links (plus: here's your Amazon Smile-specific affiliate link
).
Instagram Favorite
Follow me at sarahsbookshelves
I finished reading…

The Flight Attendant
 by Chris Bohjalian (March 13, 2018)
Bohjalian's thrillers have been reliable standbys for me over the last few years, but things slipped a bit with this one. It was fine, but I didn't like it as much as The Guest Room or The Sleepwalker. And, I definitely had some specific issues that I'll share in an upcoming mini review. 
I'm currently reading…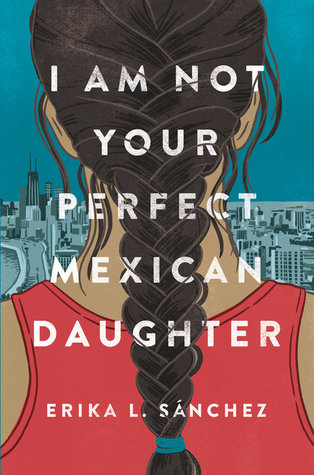 I Am Not Your Perfect Mexican Daughter
 by Erika L. Sanchez (October 17, 2017)
I'm about halfway through this YA novel that was longlisted for the 2017 National Book Award for Young People's Literature and, so far, I love the voice of Julia, but it did drag a bit through the second quarter. We'll see how it wrap up.
I tried, but wasn't feeling…

Girls Burn Brighter
 by Shobha Rao (March 6, 2018)
Last week, I was 13% through this novel about female friendship in India and I was having trouble getting into the characters and my mind kept wandering. I haven't picked it up since then and am now moving on. I've since heard it's an incredibly brutal story and I don't think I have that in me right now.
Upcoming reading plans…

Laura & Emma
 by Kate Greathead (March 13, 2018)
This debut novel is a mother/daughter story set in upper crust Manhattan and is apparently quirky and told in vignettes. Tyler Goodson, the manager of Avid Bookshop in Athens, GA and one of my newest Go-To Recommendation Sources gave it 5 stars.
I was reading…
One Year Ago: I rated a couple books 5 stars that others didn't love as much.
Two Years Ago: I was reading one of my favorite books of 2016!
How was your reading week?