We had a basketball-filled weekend! My husband and I both went to UVA, so it was a pretty good weekend to be a fan (we won the ACC Championships and will go into the NCAA tournament as a #1 seed). Our basketball success in recent years has been pretty awesome for us fans since we're TERRIBLE at football and, prior to Coach Tony Bennett arriving in Charlottesville, were only mediocre at basketball. So, it's fun to finally have something to get excited about.
Last week, I debuted a new feature on the blog called Readers Recommend, where a regular blog reader (by "regular," I mean someone who reads the blog, but does not have a blog of his or her own) shares an "Old Love, a New Love, and a Don't Love." Our first guest's "Old Love" got some serious chatter going in the comments section! I'll be doing this feature monthly, so email me at sarahsbookshelves@gmail.com if you'd like to participate (I do have a waitlist right now, but add your name now if you're interested in participating in the future!).
Tools of Titans
Tip
I'm slowly working my way through Tools of Titans
by Tim Ferriss, a collection of highlights from interviews he's done with various stars of their fields. It's chock full of awesome tidbits, so I thought I'd share the most helpful tip I pick up each week. I'm currently reading the "Healthy" section (next up…"Wealthy" and "Wise").
The "Hard-Style" Plank
I've been doing these when I don't really have time for core during a workout. And I've been sore…from 10 second planks!
Hold a plank for 10 seconds under max contraction (like you're about to be kicked and breathe 'behind the shield' of your tensed midsection), not for several minutes. For a challenge, consider putting your feet on the wall, a few inches from the floor.

For rep sets, do 3 to 5 sets of 3 to 5 reps in dynamic (moving) exercises or hold 10 seconds for static exercises. Take 3 to 5 minutes of rest in between sets for both.

– From Pavel Tsatsouline, Chairman of StrongFirst Inc, a worldwide school of strength
I alternate one 10 second static hold with one moving set of 5 reps (for my moving set, I put my calves on a foam roller and walk forward for 5 "arm steps" on my forearms). I do a total of 4 sets (so 2 for each exercise). Takes like 2 minutes, so I have no excuse to skip core work!
Hosted by The Book Date.
This post contains affiliate links (plus: here's your Amazon Smile-specific affiliate link
).
Instagram Favorite
Follow me at sarahsbookshelves
I finished reading…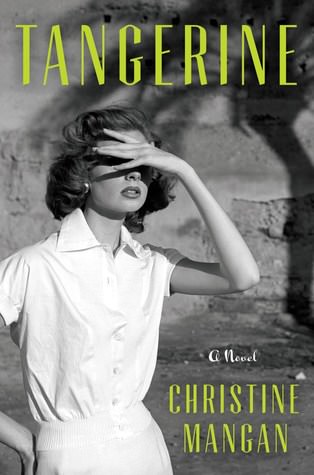 Tangerine
 by Christine Mangan (March 20, 2018)
Don't be thrown by the cover of this one…it doesn't read at all like historical fiction. It's heavy on the emotional tension, lighter on the action. I really liked it, but it's the kind of book that won't be for everyone. Mini review to come.
Affiliate Link: Buy from Amazon
I'm currently reading…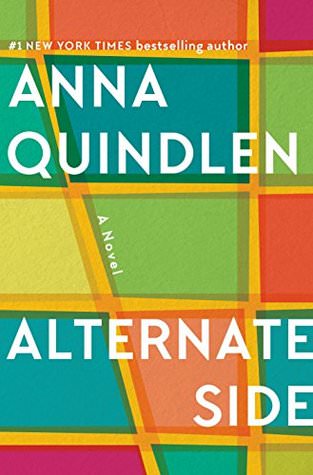 Alternate Side
 by Anna Quindlen (March 20, 2018)
Anna Quindlen is one of my auto-buy authors (i.e. an author who's work I love so much that I'll read whatever he/she publishes). I'm about 70% through her new, NYC novel and…I don't know. I'm not sure what it's about. I see glimpses of her trademark writing, but it's just kind of "meh," especially compared to her other work.
Upcoming reading plans…
Not That I Could Tell
 by Jessica Strawser (March 20, 2018)
This "thriller" was my March Book of the Month selection! Y'all know I'm skittish with thrillers, but Amy at Read a Latte said this one was "not quite a thriller. It's more an examination of the lives of these women, and the questions that circulate when a perceived perfect neighborhood starts to show cracks." Which sounds right up my alley.
I was reading…
One Year Ago: I just finished reading one of the more messed up books I've read in awhile.
Two Years Ago: It was the weekend Pat Conroy died…breaking my heart.
How was your reading week?