I think I'm officially over my Daisy Jones & the Six fiction hangover. So, hooray for that!
And, I cut a major step out of my podcast editing process and I already feel like I can breathe again. My March reading has returned to usual levels (quantity-wise) and I feel like I can live life a bit more. That being said, I'm still planning to go to a bi-weekly podcast schedule for the summer given my family travels a lot on the weekends, but this reduced editing process makes me more confident that I'll be able to return to a weekly schedule after the summer.
Giveaway
I teamed up with @TBRetc @BeyondtheBookends @perpetualpageturner & @pingel_sisters to give one person a 30 BOOKS…including Daisy Jones and the Six, The Hunting Game, Once Upon a River, The Care and Feeding of Ravenously Hungry Girls, Sadie, and Circe. Enter on my Instagram through 3/27!
Podcast
Episode 12, featuring Hannah from @BookNerdNative, where we talk about moving her book collection and shares her three 2019 reading goals!
Episode 13, the Spring 2019 Book Preview with Catherine from Gilmore Guide to Books, is coming on Wednesday!
New on the Blog
Daisy Jones & the Six Review…the best book I've read so far this year!
2019 Rock Your Reading Tracker – I used my "Rock Your Reading Tracker" this year to track all my reading stats in real time and figure out who my best recommendation sources are…and, my reading QUALITY improved 42% from last year! The new and improved 2019 tracker is now available for $14.99…get more details here!
Hosted by The Book Date.
This post contains affiliate links (plus: here's your Amazon Smile-specific affiliate link
), through which I make a small commission when you make a purchase (at no cost to you!).
I finished reading…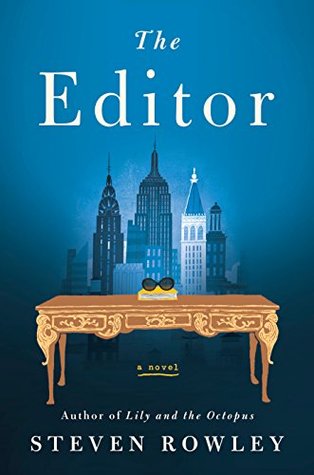 The Editor
by Steven Rowley (April 2, 2019)
Solid brain candy that's an intriguing mix of the publishing world and a dysfunctional family novel with some star power thrown in. Mini review to come.
Affiliate Link: Buy from Amazon
I'm currently reading…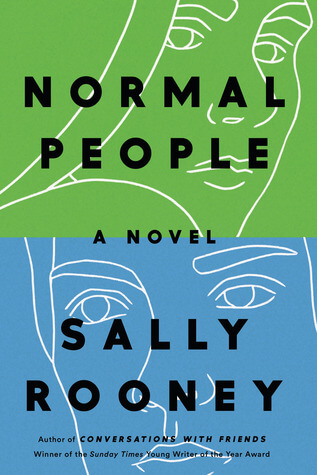 Normal People
by Sally Rooney (April 16, 2019)
Y'all, this book is slightly weird (it's not for everyone), but I'm 100% riveted! I read the first half in a day and could've finished the whole thing that same day if I had a big chunk of time to devote to it. It's reminding me a bit of White Fur
by Jardine Libaire (my review) and Tender by Brenda McKeon (my review).
Affiliate Link: Buy from Amazon
I tried, but wasn't feeling…
On the Come Up
by Angie Thomas (February 5, 2019)
DNF at 12%
I loved The Hate U Give despite the fact that YA isn't generally my thing. But, On the Come Up felt too YA for me. The high school lingo made me feel old. I just couldn't settle in with it.
Upcoming reading plans…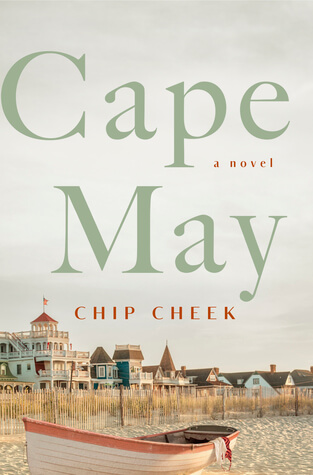 Cape May
by Chip Cheek (April 30, 2019)
This debut novel has gotten next to no press, but Tyler Goodson rated it 4 stars, so I'm giving it a try. A newlywed couple from Georgia honeymoons in a Cape May, New Jersey in the 1950's and falls in with a group of cosmopolitan socialites.
How was your reading week?
Pin this post…