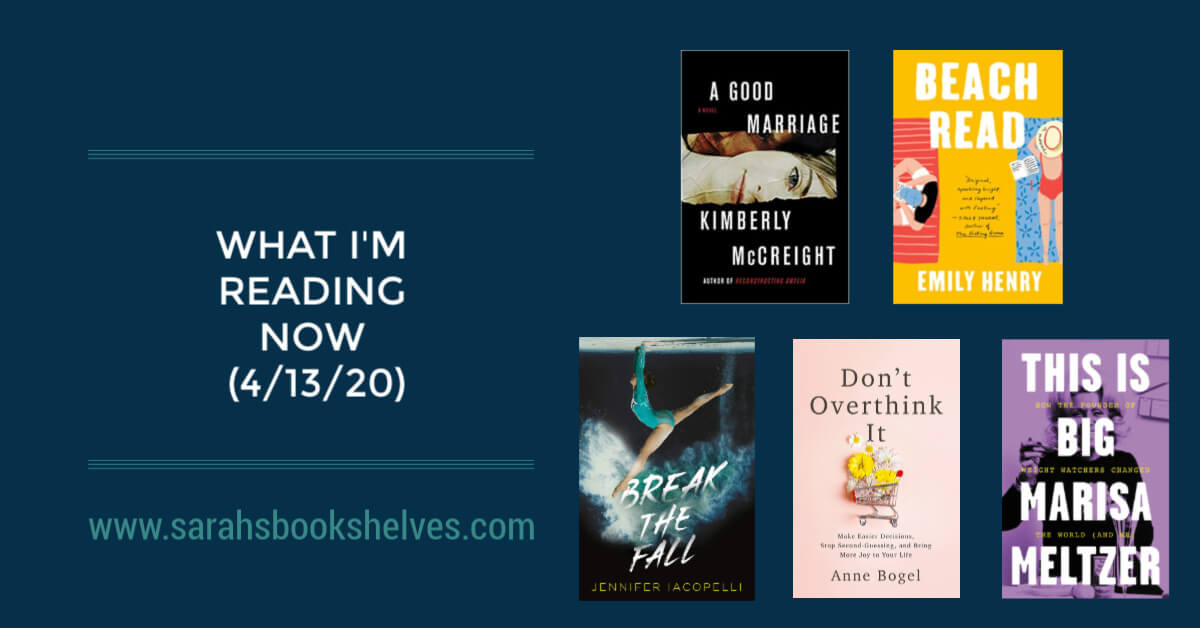 Last week was supposed to be my kids' Spring Break and we obviously didn't go on the trip we'd planned, but we still "observed" Spring Break at home. This break from homeschooling and blog / podcast work was so good for my mental sanity. I felt like I could breathe for the first time in 4 weeks and was able to focus on my reading better than an other time during coronavirus.
Now, let's see if I can maintain my reading focus while adding back homeschooling and blog / podcast work.
Podcast
Episode 53, Spring 2020 Book Preview with Catherine from Gilmore Guide to Books aired two weeks ago.
And, a full length episode featuring Sarah Pekkanen and Greer Hendricks (authors of You Are Not Alone) will air this Wednesday.
New on the Blog
Hosted by The Book Date.
This post contains affiliate links (plus: here's your Amazon Smile-specific affiliate link
), through which I make a small commission when you make a purchase (at no cost to you!).
I finished reading…

This is Big by Marisa Meltzer (April 14, 2020)
This memoir is similar to Julia & Julia in that it mixes the author's personal journey through a program with the story of the Founder of that program. Meltzer is funny, relatable, and open with her story. Mini review to come.
Affiliate Link: Buy from Amazon
Don't Overthink It by Anne Bogel (March 3, 2020) – AUDIOBOOK
It's not earth-shattering…I do a lot of this stuff in my personal life already, but it's a good reminder in these chaotic times and I took away some good nuggets about running the podcast and the blog.
Affiliate Link: Buy from Amazon
Break the Fall by Jennifer Iacopelli (February 18, 2020)
New blog readers may not know this, but I'm a massive Summer Olympics fan! So, I'm going to attempt to fill the gap this summer with some books about the Olympics. This YA novel about the U.S. Olympic women's gymnastics team has stories ripped from the headlines and was a quick, easy read where the stakes felt super high (just what I need in these coronavirus times). You definitely have to suspend belief for a few plot points, but I didn't really care.
Affiliate Link: Buy from Amazon
A Good Marriage by Kimberly McCreight (May 5, 2020)
Exactly the kind of mystery / thriller I like! One that focuses on a legal angle (I also like thrillers that focus on a psychological angle…I'm realizing these are my two mystery / thriller sweet spots) and that has an ending that it surprising, yet not outlandish. I'm 3 for 3 on Kimberly McCreight books so far (I also loved Reconstructing Amelia and Where They Found Her). Mini review to come.
Affiliate Link: Buy from Amazon
I'm currently reading…
Beach Read by Emily Henry (May 19, 2020)
I've just started this romance (one of my April Book of the Month picks), so I don't have many thoughts yet. We'll see how it goes.
Affiliate Link: Buy from Amazon
I tried, but wasn't feeling…
Darling Rose Gold by Stephanie Wrobel (March 17, 2020)
I'm hugely in the minority on this one. I made it 38% through before quitting and I'll be sharing why in my April Book Recommendations bonus podcast episode for patrons (go here to support the show on Patreon and access additional bonus episodes).
Affiliate Link: Buy from Amazon
Upcoming reading plans…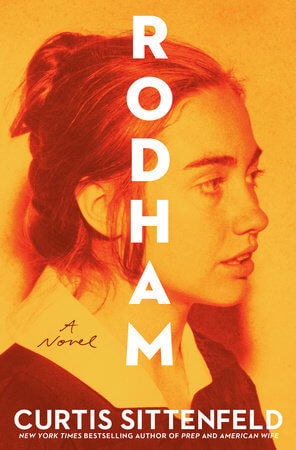 Rodham by Curtis Sittenfeld (May 19, 2020)
This novel imagining Hillary Clinton's life if she'd chosen NOT to marry Bill is one of my (and I think many others people's too) most anticipated of the year. Fingers crossed it lives up to my expectations!
Affiliate Link: Buy from Amazon
How was your reading week?
Pin this post…