I'm knee deep in vetting the last books on my list for my 2019 Summer Reading Guide (coming on May 21)! That means lots of DNF's, quick sampling (I'm always really quick to DNF if something's not working for me this time of year), and skipping around with publication dates. I'm now looking at mostly June releases.
Podcast
Episode 16, featuring Meredith Monday Schwartz and Kaytee Cobb of the Currently Reading Podcast, aired last week! This one is a great one!
Episode 17, featuring Jaclyn and Rachael of The Pingel Sisters book blog, is coming on Wednesday.
New on the Blog
2019 Rock Your Reading Tracker – I used my "Rock Your Reading Tracker" this year to track all my reading stats in real time and figure out who my best recommendation sources are…and, my reading QUALITY improved 42% from last year! The new and improved 2019 tracker is now available for $14.99…get more details here!
Hosted by The Book Date.
This post contains affiliate links (plus: here's your Amazon Smile-specific affiliate link
), through which I make a small commission when you make a purchase (at no cost to you!).
I finished reading…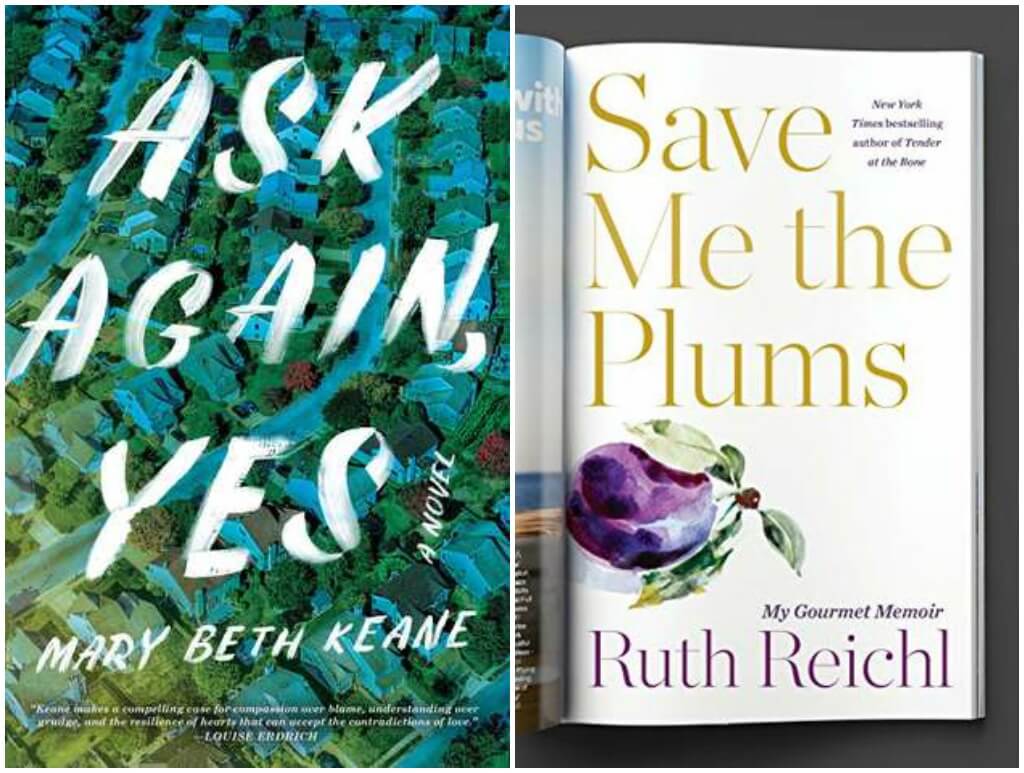 Ask Again, Yes
by Mary Beth Keane (May 28, 2019)
Another 5 star character-driven novel I couldn't put down! This one is a family drama involving two families. Mini review coming.
Affiliate Link: Buy from Amazon
Save Me the Plums
by Ruth Reichl (April 2, 2019) – AUDIOBOOK
This memoir by long-time restaurant critic and Editor-in-Chief of Gourmet Magazine is a look behind-the-scenes of Gourmet during a time when they were trying to re-vamp the magazine. I love behind-the-scenes of business stories and I loved this one. Narrated by Reichl herself, it's fantastic on audio.
Affiliate Link: Buy from Amazon
I'm currently reading…
The Body in Question by Jill Ciment (June 11, 2019)
Annie Jones loved this courtroom drama told through the perspective of a murder trial's jurors…and I'm 25% in and really liking it so far. I'm a sucker for courtroom dramas and this one is unique. It's also super short, so I'll be interested to see how they cover everything in under 200 pages.
Affiliate Link: Buy from Amazon
Upcoming reading plans…
Golden Child by Claire Adam (January 29, 2019)
Kelly from The Well-Read Runner shared this as one of her new books she loved on Episode 10 of the podcast and my library hold finally came in. It's the explosive story of a family set in Trinidad and it's one of those books I'm going to try, but abandon quickly if it's not working for me.
How was your reading week?
Pin this post…